Trail Mix: Is it only Aldridge hurting Portland in the "clutch"? Neil Olshey Makes Reality TV Debut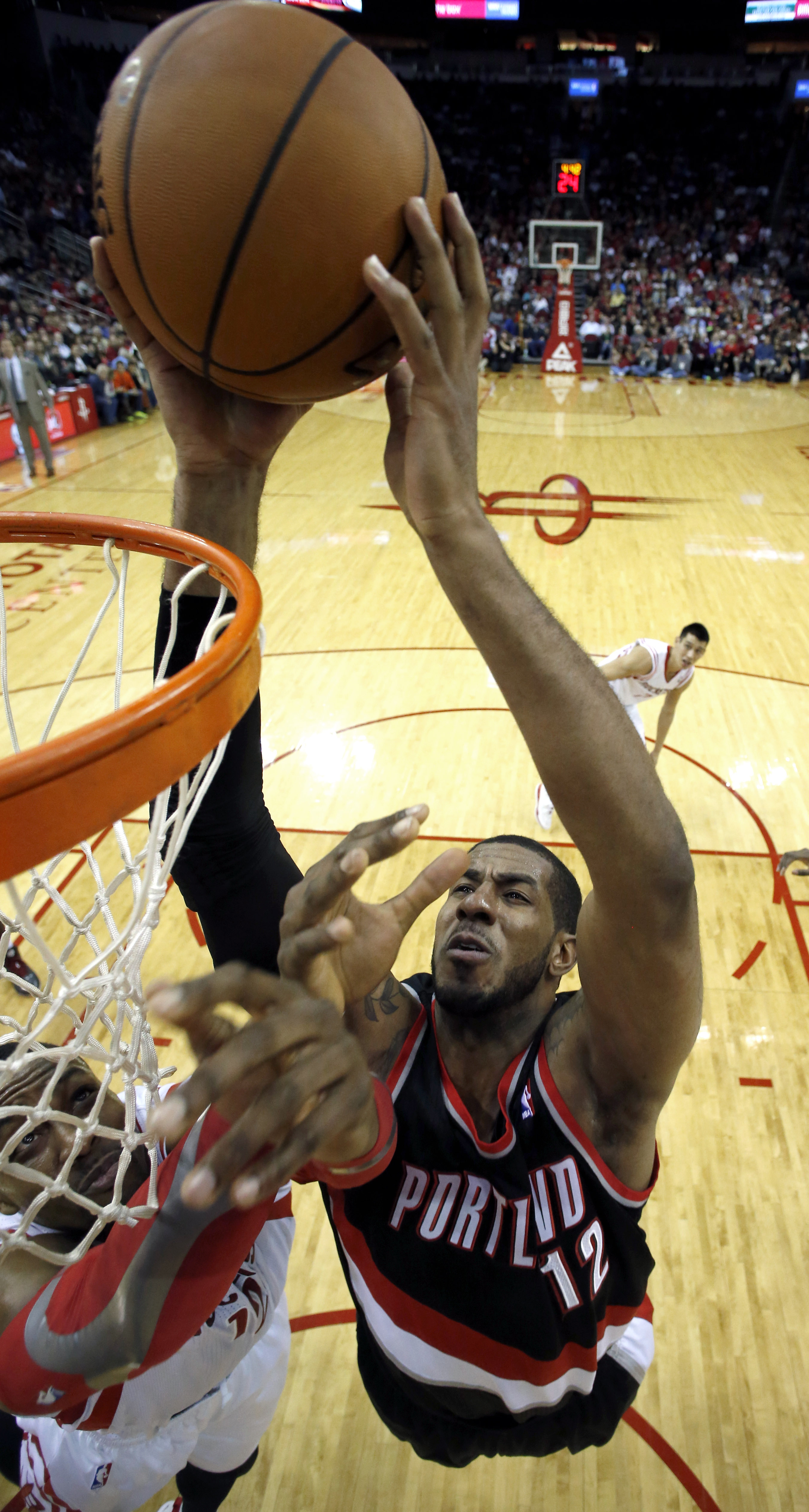 The Blazers are roughly three hours from tip-off against the San Antonio Spurs on ESPN and CSNNW.
Leading off we have Ben Golliver from SI.com where he put together his "All-Bullseye" team of players that will be under the microscope come playoff time.
Starting at power forward for Golliver, LaMarcus Aldridge. He digs up some revealing numbers about his clutch shooting.
Whether out of necessity, routine, over-eagerness, or something else, Aldridge has found himself with the ball and the game on the line a heck of a lot this season, and he has routinely struggled to deliver, especially lately. Although he's hit a number of game-winners since emerging as Portland's go-to player in 2011-12, Aldridge is shooting just 31.1 percent (26-for-83) in clutch situations this season, which is almost as bad as it gets for players with at least 50 clutch attempts, per NBA.com/stats. Note: "clutch" is defined as the final five minutes of regulation and overtime when the score is within five points either way.
That's right, Aldridge has taken just a few fewer clutch shots and still grades out worse than New York's Carmelo Anthony. The Knicks, rightly so, get bashed in all forms of media for devolving into an-iso centric offense by just dumping it to Anthony while everybody watches.
The rest of the guys don't play for offense that rank as good as the Blazers and Aldridge's post-ups and isolations have been a major part of their late game offense.
However, while Aldridge is catching a lot the flack, it must be noted that the rest of the Blazers have reverted to more normal versions of themselves.
Something which I covered earlier this week:
Since the new year, here are Portland's leaders in field goal attempts in clutch situations (games within five points in the final five minutes) according to NBA.com:

Damian Lillard: 36.4 percent from the field, 31 percent from three on 33 shots, LaMarcus Aldridge: 29.7 percent from the field on 37 shots, Wesley Matthews: 37 percent from the field, 40 percent from 3 on 27 shots.
Waaaay back in 2013, Damian Lillard was the king of clutch, shooting 52 percent on 34 shots. Wesley Matthews shot nearly 48 percent from the field on clutch shots.
Aldridge before January 1st? 32.6 percent on 43 shots.
It also bears noting that before the New Year, Nicolas Batum was 3rd on the team in clutch points and field goal attempts in the clutch.
Batum has taken 19 shots in crunch time since Jan. 1 and has scored just 19 points while shooting at a decent clip from the field (47 percent) despite struggling from deep (2-for-9, 22 percent).
I'm not sure what the answer is, but Aldridge's production and efficiency late in games is very similar now to what it was in November and December.
Danny Nowell tackles the expectations of Blazers fans and the search for an elusive answer to their problems in his latest edition of TruePortland at ESPN.com:
Elsewhere, fans are clamoring for better play in close games, even as the Blazers recently enjoyed a two-year run as one of the more charmed crunch-time teams in the league. While the length of the NBA season has many side effects, few are more jarring than the collective amnesia it seems to induce.

But the current unease among Blazers observers gets to an interesting question: To what extent are players fixed entities, and when, if ever, can fans expect them to change? A useful reference here is Jason Quick's recent Oregonian column. Quick argues, and I largely agree, that the Blazers have grown stagnant in close games as they revert to familiar tendencies — post-ups for LaMarcus Aldridge, long jumpers from Damian Lillard, and a sometimes limiting determination from Nic Batumto hunt shots for his teammates.

Early this season, all these tendencies were a recipe for magic: Aldridge can get a shot on the left block against any defender, Batum has uncanny vision from the wing, and for a long while, Lillard's hero-ball proficiency was unparalleled. But now that the bounces are going the other way, the Blazers can look unable, or unwilling, to change their formula.

All of which may just be fine. I've written in the past that the Blazers' success stems in large part from the fact that every player is allowed to play not just to his strengths, but also to his preferences, and that allowance provides an unusually stable foundation. The Blazers are allowed to be themselves and learned early that it produces winning basketball. But when it stops working, is that, too, a referendum on the players themselves?
Nowell tackles the issue with how Portland raised expectations and now that they are falling back towards the middle, even though before the season where they are currently would have been seen as a success.
Great stuff and perspective as always from Nowell in TruePortland.
Scott Howard-Cooper of NBA.com reviewed a documentary that will air on CBS called "Summer Dreams," which highlights coaches, players and referees trying to make it in the NBA during the Summer League season.
Why did this get into the Trail Mix? Because features a cameo from former television actor and current Blazers GM Neil Olshey.
http://www.youtube.com/watch?v=52v4F9BSVcU

About halfway through "Summer Dreams," the compelling documentary that premieres Saturday night on CBS, out-of-work coaching hopeful Joel Abelson goes to the Las Vegas hotel suite of Trail Blazers general manager Neil Olshey to talk job opportunities. Olshey is welcoming but direct in a harsh reality check that even Abelson has to appreciate through the pain of being reminded how many people with much bigger names and much longer resumés are also in town trying to get hired. Abelson practically swallows his tongue on camera.

"That's real stuff, that is what happens," Jon Weinbach, the program's co-executive producer, said in remembering the scene months later. "And that is the kind of thing, I think, that appeals to a broader audience."
"Summer Dreams" will air on CBS at 8PM on Saturday night. It looks like this is akin to HBO's Hard Knocks/Hoop Dreams tailored to a network audience. It probably isn't as gritty as it could be, but it will be interesting to watch and I for one will be setting the DVR.
Be sure to check back after the game tonight for the latest edition of Road Takes.