The Scouting Report: San Antonio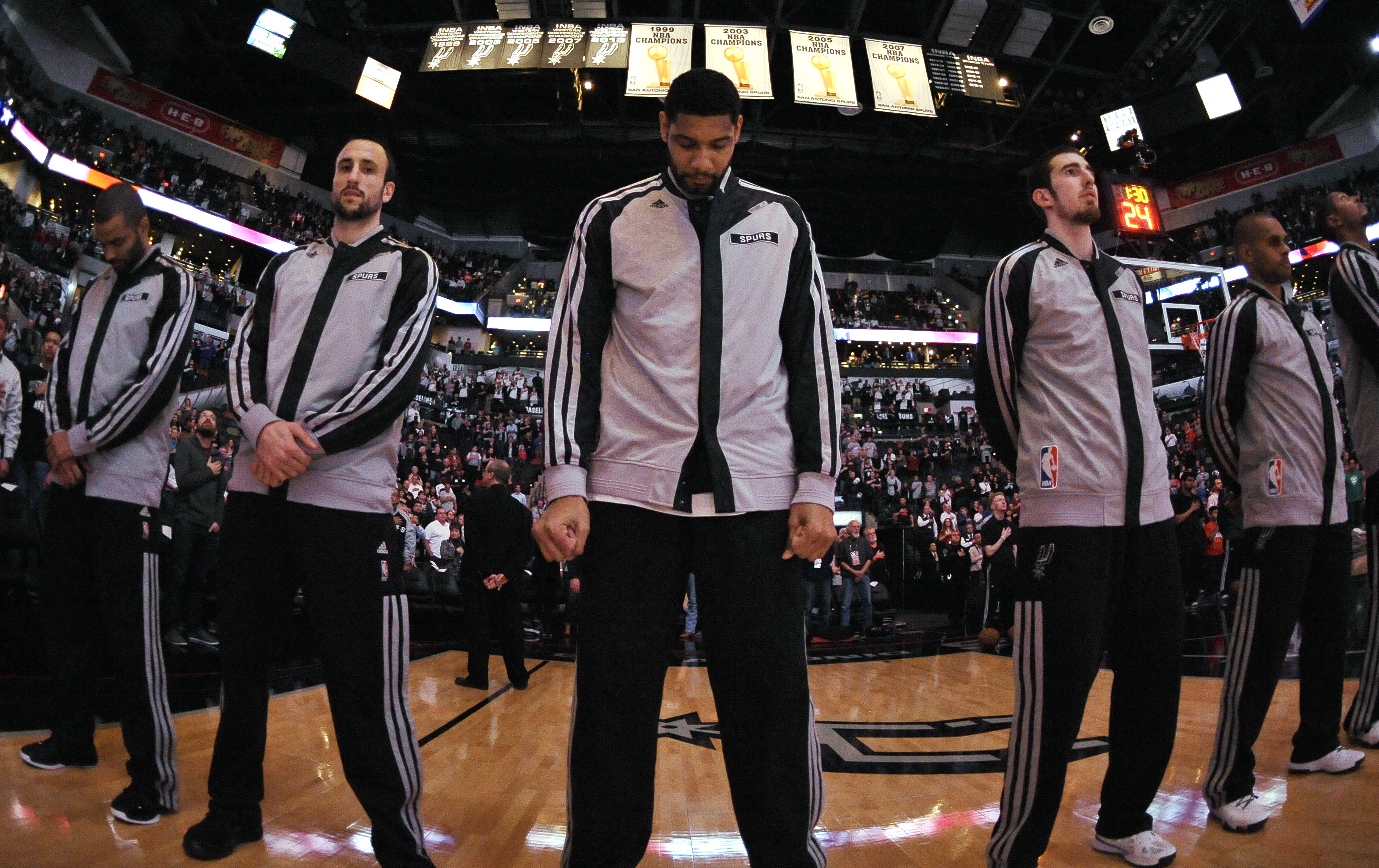 Projected starting line-up: Tony Parker, Danny Green, Kawhi Leonard, Tim Duncan, Tiago Splitter
It gets really tedious having to repeat this but the risk of taking this guys for granted we repeat it: The Spurs are really good and just keep winning basketball games.
It doesn't matter who plays or who doesn't play. They just run their offense, they adhere to their teams defensive principles and they just win.
That's all they do and they do it while playing a beautiful team brand of basketball.
They come in to Wednesday night's game as winners of nine of their last 10 games including a win against the Miami Heat at home. The Spurs are fresh off dominating the league's best team since the New Year, the Chicago Bulls, last night.
The final score of last night's match-up was close but no Spurs starter played over 29 minutes as the Spurs were completely dominating the Bulls in the first half, allowing their big minute players to coast before playing the Blazers the next night.
Aside from continuing to win basketball games, the Spurs are also getting healthier.
Tiago Splitter came back against the Blazers in San Antonio's win in Portland on Feb. 19 and then they got do-everything swingman Kawhi Leonard back shortly after that.
Finally, the Spurs have their starting line-up back from last season's 2013 Finals team and now they combine that with a revamped bench unit that has played a lot this season.
Marco Belinelli and Patty Mills dominated the Blazers in the waining moments of that Feb. 19 game and they will be key cogs in San Antonio's run in the playoffs off their bench. Then there is also the incomparable Manu Ginobili who has been coming off Coach Poppovich's bench for the better part of a decade.
Contract Year Boris Diaw has also proven to be an incredibly reliable source of whatever the Spurs have needed on a given night. His ability to do what the game commands, whether it's rebounding, defense, playmaking or finishing is invaluable to the Spurs bench.
These guys are good and right when the Blazers need a bounce-back win, they ride into the home of the team with the NBA's best record.
The Blazers have performed well in the past against the Spurs in recent seasons and are 2-1 against them this season.
When you're losing, anytime is a good time to get back on track. In San Antonio, against a team that continues to defy the sands of time, the road will probably be a little bit more rugged before Portland can get back on the rails.