Trail Mix: Stotts blames himself for late game woes but how bad have they been?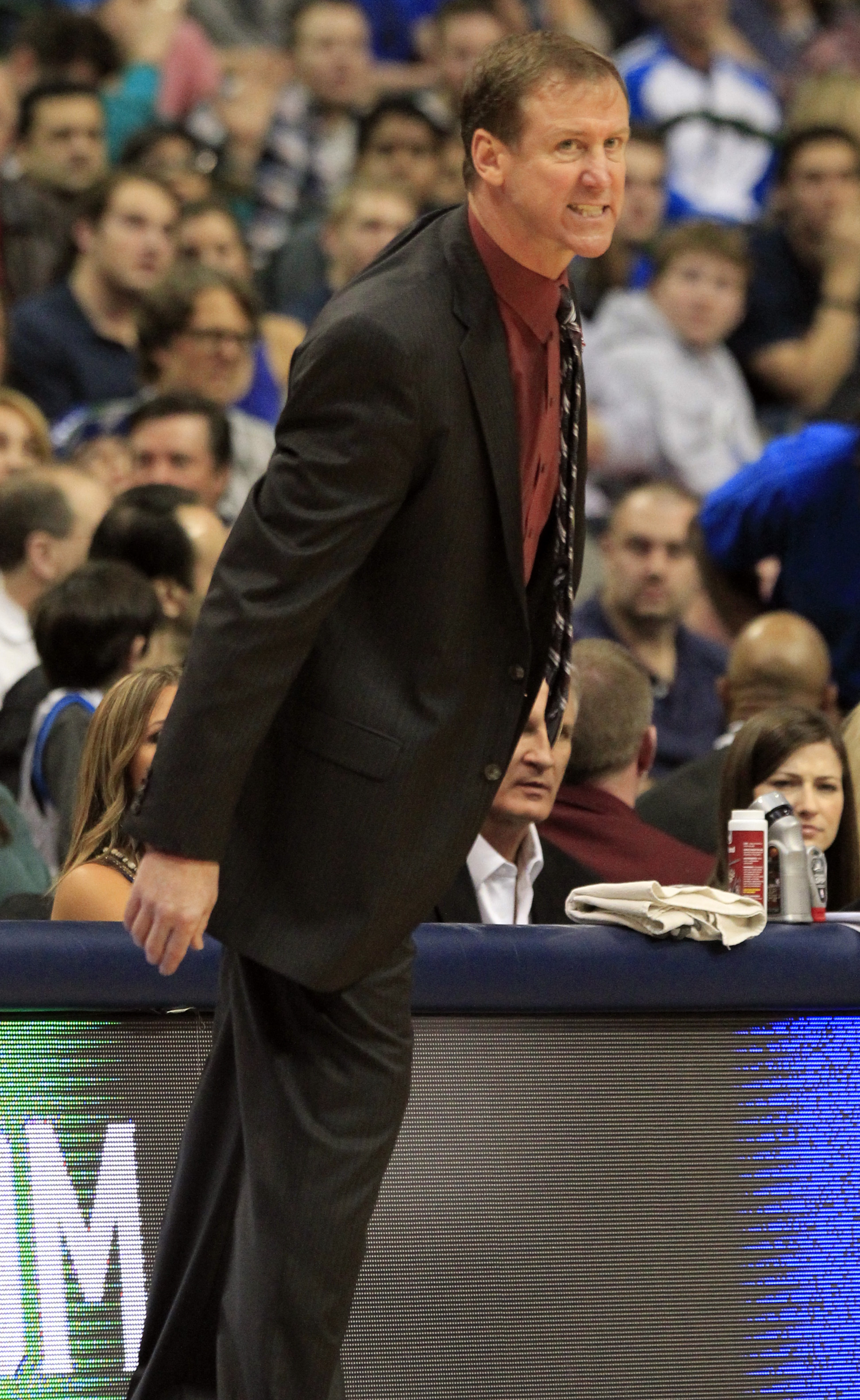 The Blazers play the Rockets in a game with major playoff implications in a few hours. We will get you some appetizing Trail Mix so you aren't starved by the tip-off.
Jason Quick of The Oregonian spoke with Terry Stotts about the team's late-game struggles over the last few games and Stotts blames himself.
"Ultimately,'' Stotts said, "it's on me.''

In the past month, the Blazers have played five games when the score is either tied or within two points with two minutes remaining. They have lost all five, includingFriday's 103-98 loss at Dallas when the Mavericks outscored them 7-0 in the final two minutes.

In those five games — losses at home to Oklahoma City, San Antonio and the Lakers and road games at the Clippers and Dallas — the Blazers have made only 6-of-25 shots in the final two minutes with seven turnovers. From three-point range, the Blazers are 1-for-11 in those games.

Damian Lillard, who early in the season was one of the NBA's most productive late-game performers with game-winners at Detroit and Cleveland, has been especially shaky, going 1-for-6 from the field, 1-for-2 from the free throw line and committing four turnovers in the final two minutes of those games. His only basket was a meaningless, uncontested three-pointer with 0.2 seconds left of the loss to San Antonio.
Quick took a look at the Blazers play late in games in five games. They've struggled mightily in those games but lets take a step back and also make the sample size a bit bigger.
The Blazers haven't been the same team since the New Year, especially when it comes to closing out games. They were spectacular early in the season but late in games they've suddenly become average on offense and that defense that was counted on late in games hasn't been there.
Before the new year, Portland defended at a top-ten rate in the clutch but since Jan. 1, the Blazers are allowing 113 points per 100 possessions and their offense is barely floating above the league average.
Stotts has blamed himself a lot recently but the Blazers need to find ways to get more efficient points late in games. Their fourth quarter effective field goal percentage, which is weighted for the value of three-point shots, is 10 percentage points below their season average in that category.
The Blazers aren't finding good shots and they aren't being rewarded by dumping the ball down to Aldridge and standing around like they were early in the season. Damian Lillard's clutch numbers have taken turn for the human since Jan. 1.
Since the new year, here are Portland's leaders in field goal attempts in clutch situations (games within five points in the final five minutes) according to NBA.com:
Damian Lillard: 36.4 percent from the field, 31 percent from three on 33 shots, LaMarcus Aldridge: 29.7 percent from the field on 37 shots, Wesley Matthews: 37 percent from the field, 40 percent from 3 on 27 shots.
It would make sense that when the three players who have taken the most shots in the clutch are all shooting below 40 percent and your highest volume shooters shoots under 30 percent that your offense would struggle.
It makes you wonder if they could stand to mix in a few more Lopez pick and rolls, which have been very efficient all year, to try and change things up but it's easier to say that from behind the keyboard.
Read the rest of Quick's piece for more Stotts quotes.
Nicolas Batum's nose is NOT broken, contrary to a few reports out there that the French swingman broke his nose on Friday against Dallas. The Blazers say that he has a nasal contusion and is expected to play Sunday against Houston.
Also, NBA.com's John Schuhmann took a look at some SportVU tracking data that says LaMarcus Aldridge is one of the worst pick and roll defenders in the NBA. Schumman looked at data for when Aldridge and other big men are guarding the screener in pick and roll situations, noting Robin Lopez gave up .16 fewer points per possession than Aldridge.
| | | | | | | | | | | |
| --- | --- | --- | --- | --- | --- | --- | --- | --- | --- | --- |
| Defender | Scr. | Poss | Opp PTS | PTS/Poss | BH FGM | BH FGA | BH FG% | S FGM | S FGA | S FG% |
| Lopez | 948 | 908 | 914 | 1.01 | 140 | 347 | 40.3% | 59 | 131 | 45.0% |
| Aldridge | 734 | 703 | 826 | 1.17 | 102 | 249 | 41.0% | 75 | 132 | 56.8% |

Watching film, Aldridge doesn't come across as a noticeably bad pick-and-roll defender. He's usually in the right position, he doesn't get caught standing still, or get turned around and lost on possessions (like a couple of bigs in New York).

The Blazers track every defensive possession themselves and say that Aldridge grades out closer the league average on pick-and-rolls (and that Lopez still grades out as better). And when we look at the 57 percent that the screener has shot on Aldridge-defended pick-and-rolls, we're only talking about 132 shots, not the greatest sample size.

But Synergy Sports grades him as "poor" in regard to defending the roll man. And it's not hard to find examples (via NBA.com/stats video boxscores) where he fails to close out and lets an opposing big shoot in rhythm.
Schumann has some good video examples showing Aldridge letting opposing big men knock down jump shots in rhythm with a lot of room around them when they shoot. The Blazers, as Schumann notes, have their own tracking statistics where Aldridge doesn't grade out as poorly.
Hat-tip to Ben Golliver at Blazersedge for that one.