The Scouting Report: Houston Rockets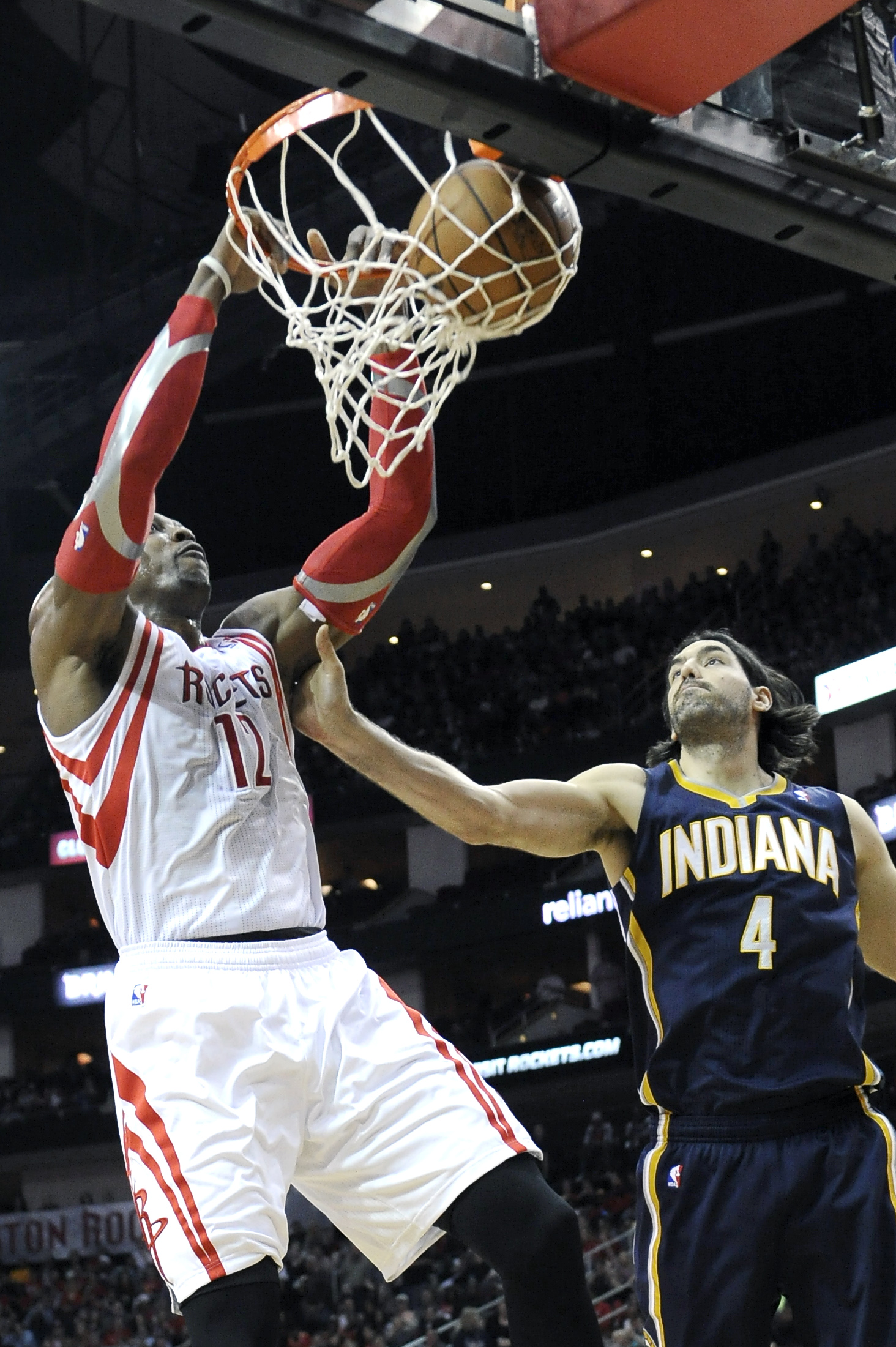 Projected starting line-up: Patrick Beverley, James Harden, Chandler Parsons, Terrence Jones, Dwight Howard
Remember seeing a Dwight Howard in purple and gold making the occasional nice play but overall not looking like the same player we saw become one of the league's most dominant forces in Orlando?
Well, you can forget about that. Dwight Howard is back to being one of the game's most dominant forces, being able to affect the game on both ends on a nightly basis and catch high lobs for dunks on the backside of pick and rolls to make defenses pay for ball pressure with lobs.
Howard is back to being one of the league's premier roll-men in the pick and roll, even though he probably doesn't do it as much as he should, as he ranks 2nd among roll men according to Synergy Sports Technology in points per possession on rolls. First place is Portland's Robin Lopez.
On the defensive end, Houston has also made great strides, which has helped them to a 22-6 record since January 1st. The Rockets are 7th in defensive efficiency since the new year and they've also had the 5th-best offense during that time.
Howard has picked it up on the offensive end, averaging 20 points, nearly 12 rebounds and just under two blocks per game during that time. Feel free to tell him he sucks, Lakers fans.
Houston's starting five and other units are also starting to find a bit of an identity. It hasn't been as dramatic as Miami or the Lakers trying to come together as teams as we've seen in recent years, but those cases have shown us it takes time to gel.
The Houston starting line-up has been one of the best line-ups in the league this season and in particular, the development of second-year big man Terrence Jones has also been helpful for them.
Since becoming the starter, Jones has played significantly more minutes but he has also become a more efficient scorer and shooter from the perimeter. Jones is shooting 54 percent on the season and 31 percent from three, up from 24 percent as a rookie. Jones is also grabbing more rebounds per 36 minutes this season alongside Howard.
He's averaging fewer assists per 36 minutes but he and Howard have developed a nice high-low chemistry which basically just requires Jones to throw lobs on target to Howard akin to Blake Griffin to DeAndre Jordan.
The Rockets are also deep and head coach Kevin McHale isn't afraid to turn to players on his bench who have been starters in this league either in Houston or elsewhere. Jeremy Lin can make plays and is capable of going off on the offensive end and Omer Asik is still a premier interior defender.
New acquisition Jordan Hamilton has already found himself healthy minutes off Houston's bench as a floor-spacing power forward and second-year man Donatas Montiejunas is also a reliable player.
Of course, they've also got James Harden, an All-Star starter and Chandler Parsons who is as capable of getting red hot from deep as anybody in the league.
There is also Patrick Beverley, a pitbull on the defensive end, who looks like the point guard who would be the least fun to play against this side of Chris Paul.
His relentless energy usually gives guards fits even though Damian Lillard probably had his first good game against Beverley in the previous meeting in January when he scored 24 points and had five assists on 41 percent shooting.
The Blazers will need Lillard to continue building off that performance and need to hope that Aldridge and Matthews can continue to bring it offensively like they did against Dallas.
Houston has been the best team in the league since the New Year and it's going to take at least a complete performance to walk out with a win, a tie of the season series and improved chances of not having to return to Houston for the first round of the Western Conference playoffs.