The Scouting Report: Dallas Mavericks/The Switch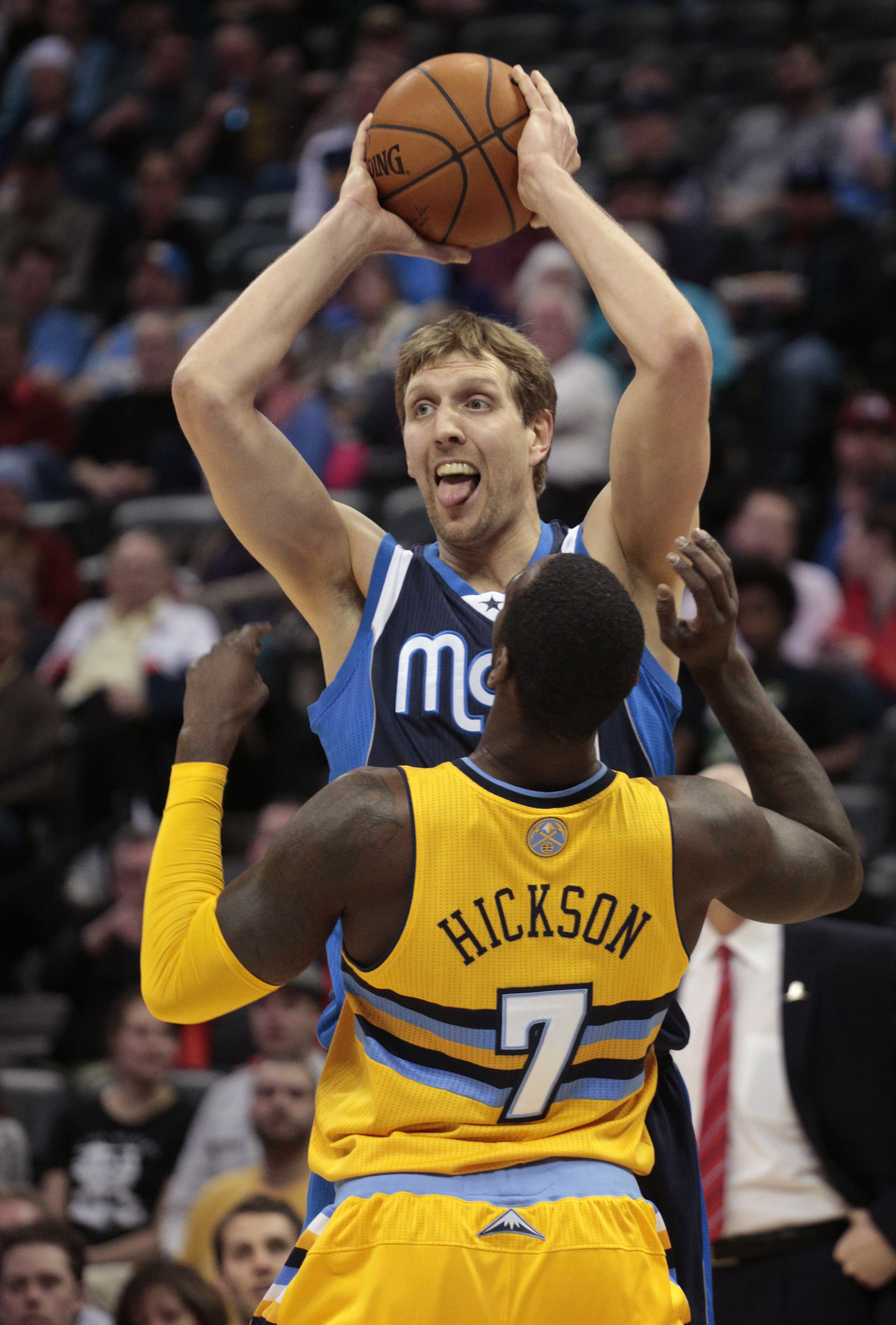 Projected starting line-up: Jose Calderon, Monta Ellis, Shawn Marion, Dirk Nowitzki, Samuel Dalembert
We know enough about this match-up to skip the part about the mentor-protege relationship right?
Terry Stotts coached alongside Rick Carlisle in Dallas for four years including their magical 2011 run to an NBA Championship.
The Blazers and Mavericks are almost mirror images on the offensive end with how they start their sets and how they leverage mobile and good shooting big men.
The Blazers revamped their defense to be more conservative and they encourage their guards to fight over screens while their big men usually hang back to deter penetration to encourage midrange shots.
These are two examples from their game against the Lakers, note how Robin Lopez stays home. This is their ICE Pick and Roll defense at work:
So now that we've seen what the Blazers normally do, even against a fairly capable shooter like Pau Gasol, they cannot do the same against Nowitzki who is probably the greatest shooting big man of all time.
Stotts hasn't been shy in discussing this strategy when the Blazers play against more mobile and good shooting big man such as Kevin Love, the variety of capable shooting big men for the Suns and Ryan Anderson of the Pelicans. When facing these types of players, Stotts and the Blazers like to switch more than they normally do (shout-out to Will Smith).
Against those types of bigs who are either above average or elite in midrange shooting, it appears that Stotts would rather have a smaller defender bother that shooter and have a big man switch on the guard, especially a shooter like Monta Ellis who isn't shy.
The Blazers will stick to their normal scheme most of the time but whenever Dirk is involved, they don't shy away from switching.
The Blazers struggled with this type of scheme in their December loss to the Mavericks when Stotts placed blame upon himself for the switching of the defense. However, they employed much of the same strategies in Dallas in January, only with much better execution.
It also helped matters that Dallas went ice cold from the midrange against the Blazers and Portland, conversely, got nearly everything at the rim either via dribble penetration or cuts to the basket by Nicolas Batum.
The Mavericks come into Friday's game having lost their last three games and barely holding on to a one-game lead for the 8th and final playoff spot over the Memphis Grizzlies.
They've lost three games in a row despite shooting nearly 40 percent from the three-point line in those three games. It's been their defense, Dallas' achilles heel all season, that has held them back.
Unlike the Blazers who have turned up their defense, Dallas' defense still remains 23rd in the league.
Portland's defense has been able to flex its muscles against weaker teams and aside from the Lakers/Transition defense debacle on Monday have been excellent.
The Mavericks' 4th ranked offense will be the best test they've had since the Spurs game on Feb. 19.
It will be interesting to see if Portland's new found defensive intensity can be duplicated against elite opponents or if the last stretch just made Portland look like paper lions.