The Scouting Report: Los Angeles Lakers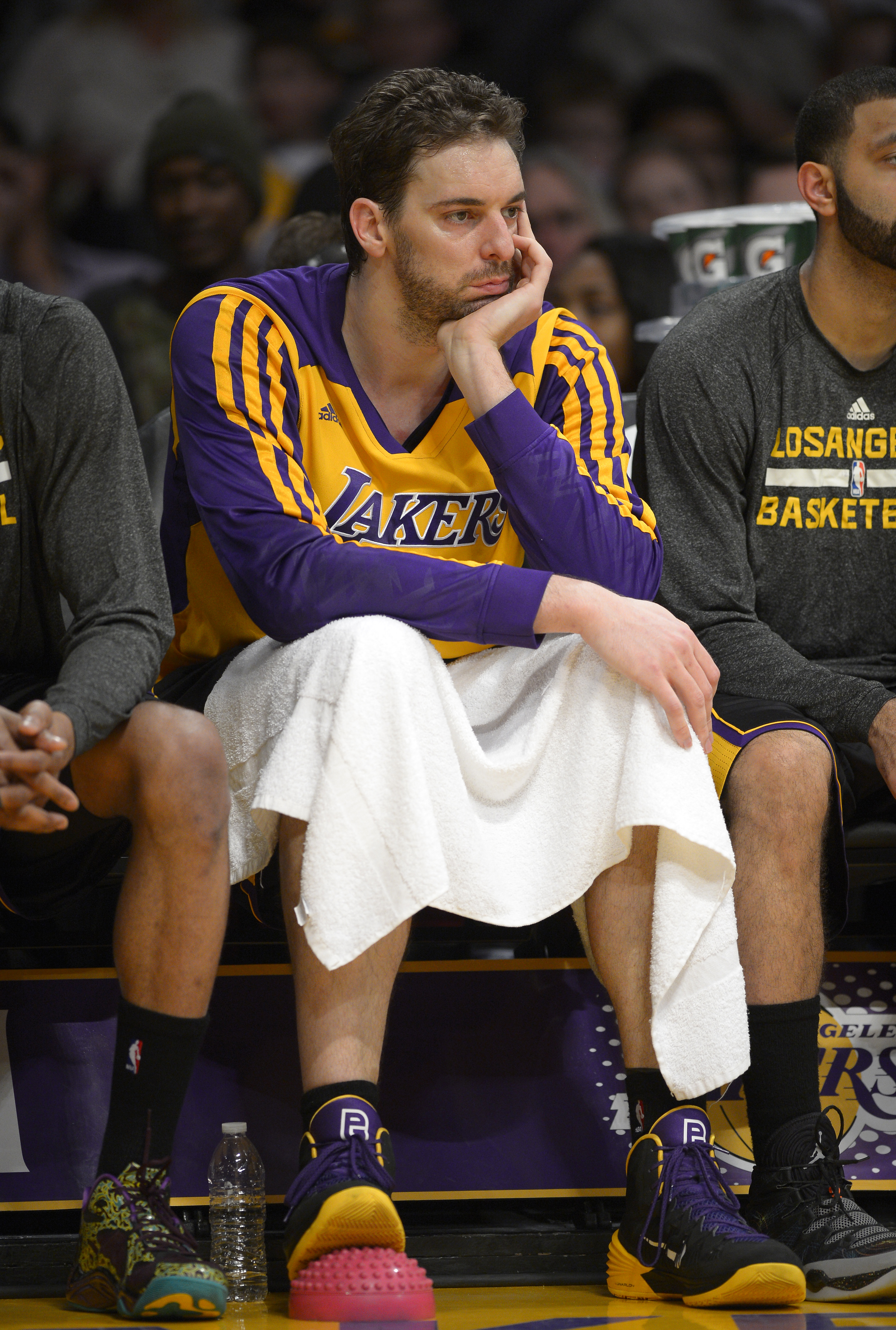 Projected Starting Line-up: Kendall Marshall, Kent Bazemore, Jodie Meeks, Wesley Johnson, Pau Gasol
Injuries: Steve Nash, Kobe Bryant, pretty much their whole team
In a place like Portland that has had their fair share of tough luck on the injury front, there won't be a lot of sympathy for the winningest franchise in the Western Conference and a team that pretty much everybody around here despises.
However, if we're being honest, this has been a tough year for the team wearing the purple and gold.
They knew Kobe Bryant would be on the mend and he did come back in early December before hurting his leg and he's been out for the last few months.
Bryant will be making the trip to Portland but the he will not play.
Steve Nash has also been hurting ever since he broke his leg against the Blazers last Halloween at the Rose Garden.
Nash has been battling with injuries all season along with the realization that this season could be his last. In a very candid and frank web series, Nash is struggling with that idea.
Here's the first episode of the series that has been released in conjunction with Grantland.
Pau Gasol was nearly traded for what seems like the fourth consecutive season. The Lakers have had their fair share of big performances from players who were otherwise tossed aside.
In this season where the Lakers are far closer to the number one pick than to the playoffs, they have proven to be a place where guys like Kendall Marshall have found their way in the league.
Marshall, a lottery pick in Phoenix in 2012, was traded to the Wizards in the deal for Marcin Gortat and was subsequently released. He worked in the D-League before getting a call from the Lakers and he's made the most of his opportunity.
Marshall is averaging 9.4 assists and 9.4 points a game in Mike D'Antoni's fast-paced and well-spaced system.
Other players such as Wesley Johnson, Nick Young and Xavier Henry have also had great performances this year.
But, that's what this Lakers team has come to, valuing the good performances of players when winning games hasn't happened.
They traded Steve Blake, probably their best guard on the active roster to the Warriors in exchange for Kent Bazemore who has since become a starter.
These aren't your grandma's Lakers or even your older sister's Lakers. But this is the NBA, and there is one thing about them you can't count on and that's that they will play hard for 48 minutes.