Blazers With 4th Easiest Remaining Schedule In The Western Conference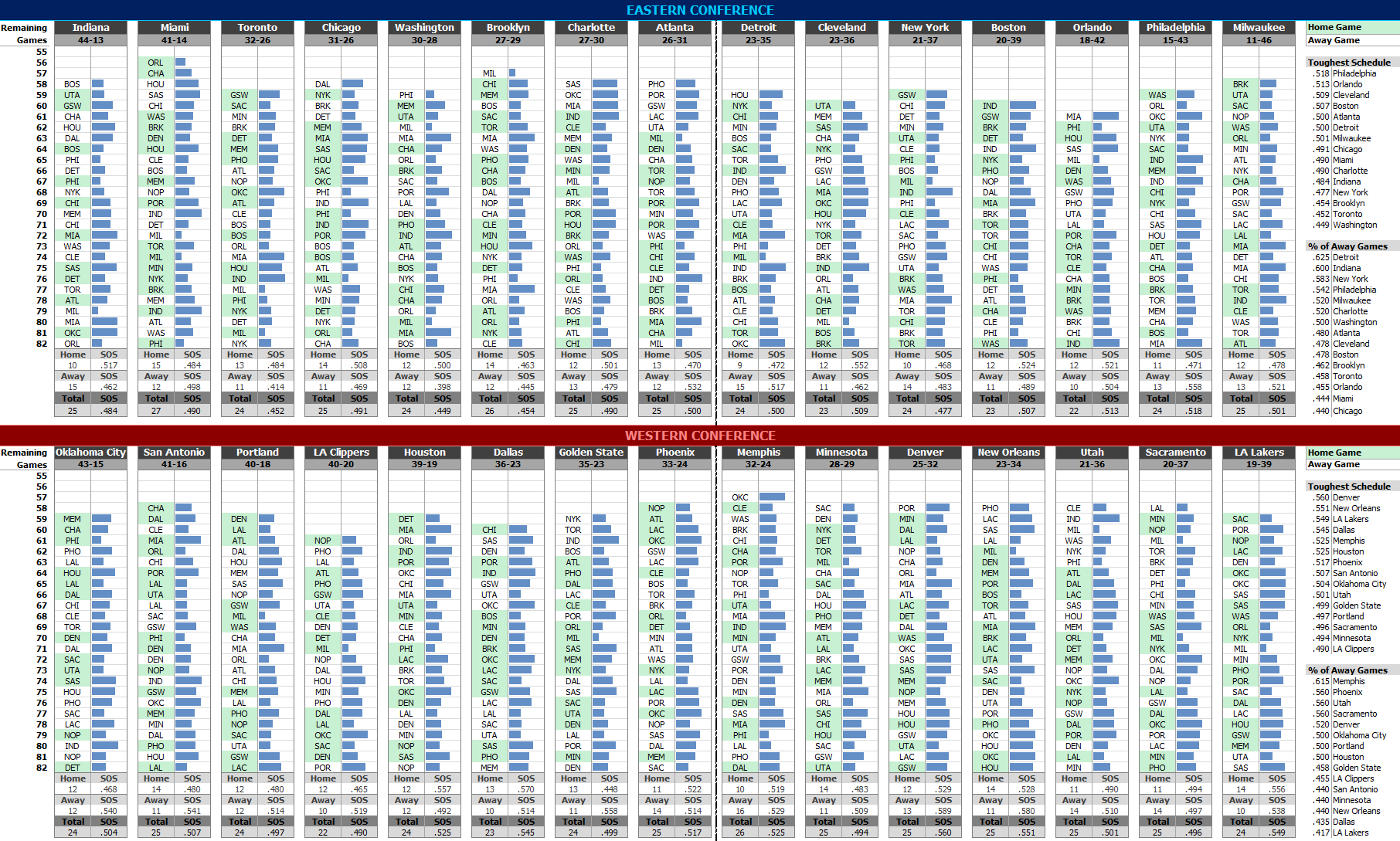 When LaMarcus Aldridge got hurt, the Blazers suffered their first three-game losing streak of the season in their first game without him.
Meyers Leonard, Joel Freeland and Thomas Robinson also suffered injuries making the outlook a little more bleak.
However, the Blazers have made it through a very treacherous January stretch, their first extended losing streak and a rash of injuries and are in third place only a game and a half behind 2nd place San Antonio.
Starting in March, the Blazers have 24 games left with 12 coming at home and 12 coming on the road.
According to this sweet graphic from the reddit/NBA page, the Blazers have the fourth easiest schedule in the Western Conference.
The combined winning percentage of the teams Portland will face is .497 and the only teams with easier schedules in the West are Sacramento (.496), Minnesota (.494) and the Clippers (.490), who are right on Portland's tail in the Western Conference standings.
The Blazers won't say anything about whether this will help them and they've still got a very tough Texas-Memphis-New Orleans road trip ahead. However, in this tight race for West seeding, everything helps.
Hat-tip to the folks at Bullets Forever.