Road Takes: Lillard tops 30 again as Blazers outlast Nuggets, improve to 3-1 without Aldridge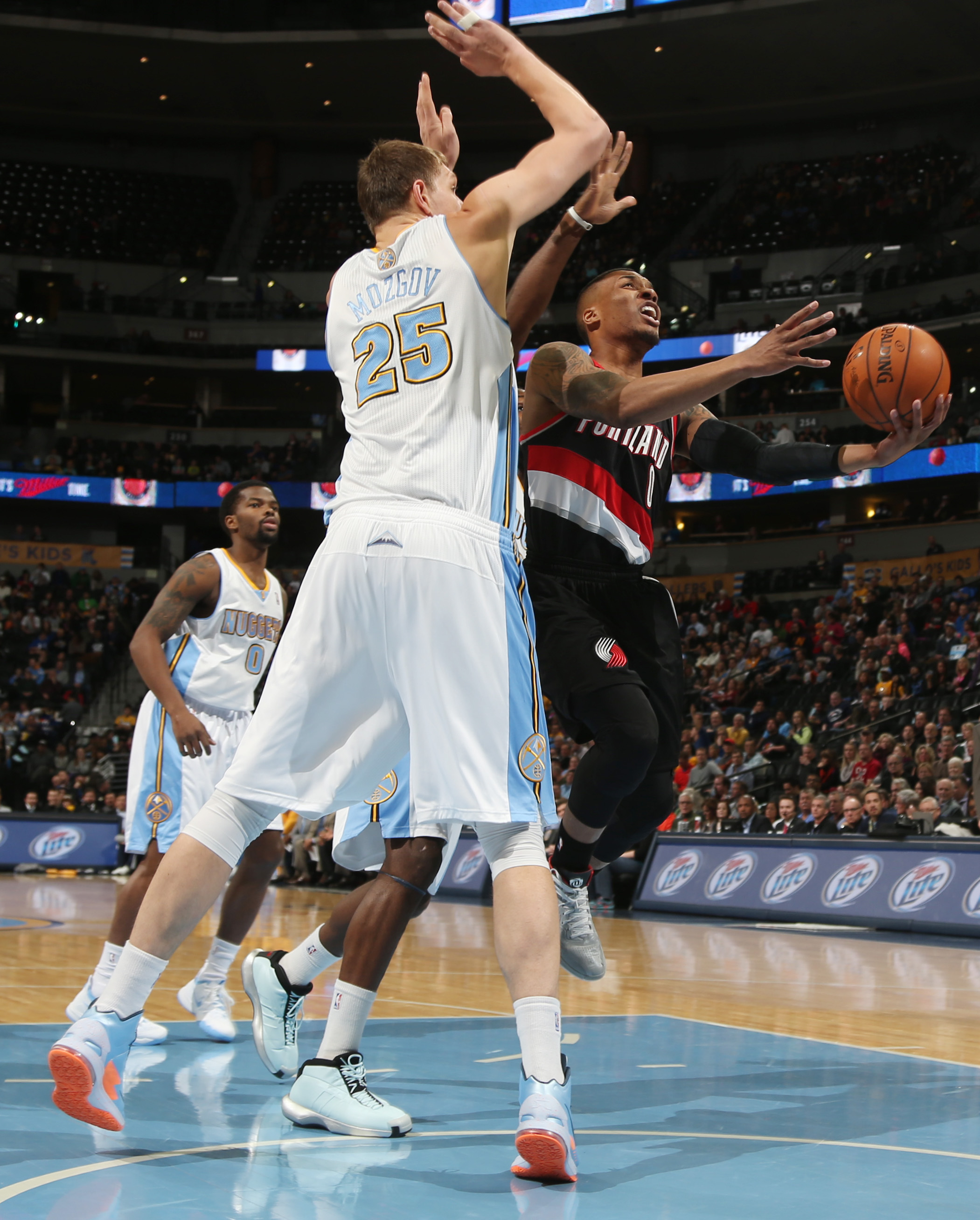 Damian Lillard is a player that takes what the game gives him and with ample space to operate and some slack to pick up without Aldridge, he keeps on delivering.
Tuesday was the third game in four in which Lillard scored over 30 points, going for 31 points, nine assists and seven rebounds to lead the Blazers over the Denver Nuggets 100-95.
It was Lillard's fourth straight game with over 28 points and five assists, joining LeBron James and Kevin Durant as the only players in the NBA to have such a stretch this season.
SPOILER ALERT: The Nuggets aren't a good basketball team right now. Their best offense was offensive rebounds tonight and tonight's loss was their eighth in nine games.
However, any win by the Blazers without Aldridge and especially any road wins without him cannot be taken for granted and neither should the recent play of Lillard.
In today's Columbian we took a look at his finishing around the basket but what he has been doing is still very impressive. Earlier this year we've seen guys like Kevin Durant and Blake Griffin take their games up a level without their All-Star teammates and Lillard is doing the same for the Blazers without Aldridge.
In four games without Aldridge, Lillard is averaging 30.5 points per game on 50 percent shooting.
Lillard, however, hasn't been the only one picking up the slack without Aldridge and he wasn't the only Blazer who played well tonight.
Robin Lopez continues to elevate his game, particularly on defense and on the glass without Aldridge.
The Blazers are a better defensive team when Aldridge is on the floor and Lopez has had to pick up a lot of slack, especially with the Blazers going small for extended minutes.
Lopez finished with 12 points, 10 rebounds and seven blocks (a new career-high) on the night and in the four games without Aldridge he's averaging 11.8 rebounds per game and 3.5 blocks per game.
Mo Williams also had a very good game and was really the only Blazer reserve to score a lot, finishing with 14 points. Victor Claver also played pretty good defense and hit the glass hard, grabbing five rebounds off the bench.
Thomas Robinson was playing with a lot of energy however, as if the Blazers could afford another injury to a big man, hurt his left knee in the first half. He came back in the second half but was quickly subbed out.
There has been no official update on his condition but Chris Haynes of CSNNW.com says that Robinson is "concerned."
9:22 PM UPDATE: The Blazers say that Robinson has a "left patella tendon strain" and that he is a game-time decision for Wednesday against the Nets. So, it appears not to be serious.
LaMarcus Aldridge was putting up jumpers pregame but there was no real update on whether he will be back on the court tomorrow when the Blazers play the Nets.
Will Barton didn't have quite as much as success as he did in his two previous outings but did get second half minutes in favor of CJ McCollum for the second straight game.
Barton was 0-for-2 in seven minutes with two turnovers, which is also known as a seven trillion. That said, Barton's length does appear to be effective on the defensive in a way that McCollum is not.
However, after how he played tonight it shouldn't be a surprise to see Stotts go back to McCollum especially if Aldridge is back.
The Blazers will fly back to Portland to face the Brooklyn Nets on Wednesday night, who have had the last two days off and should be well rested.