The Scouting Report: Minnesota Timberwolves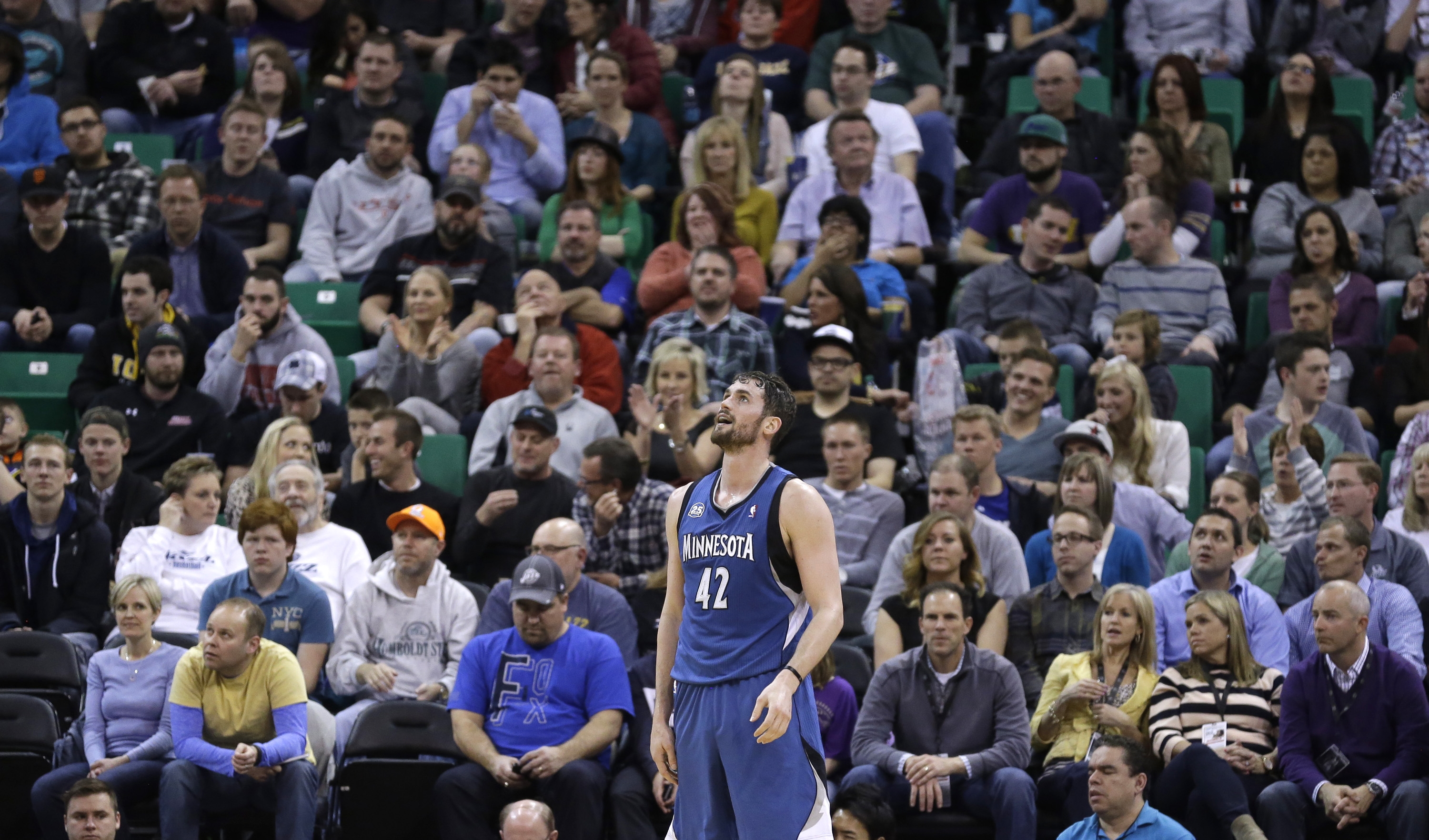 Projected starting line-up: Ricky Rubio, Corey Brewer, Chase Budinger, Dante Cunningham, Kevin Love
Key injuries: Kevin Martin (thumb), Nikola Pekovic missed Saturday's game against Utah.
Kevin Love is pretty darn amazing.
In two games following the All-Star game, Minnesota's All-Star forward is on an absolute tear heading back to the Northwest where he played high school basketball.
Love is averaging 39.5 points, 14 rebounds and five assists in the two games following the All-Star break which resulted in wins against the Indiana Pacers and Utah Jazz last night.
The Blazers are thin in the middle and Love is probably licking his chops.
Last night he recorded his first career triple-double with 37 points, 14 rebounds and 10 assists against the Jazz in a masterful performance. Love played under 33 minutes and while he probably won't be fresh, he did save his legs by not playing the final moments of the fourth.
Pekovic was out last night and without him, Rick Adelman decided to go with Love at center along side Dante Cunningham.
If that's the case again on Saturday, it will be an interesting decision for Terry Stotts on whom to stick on Love. Robin Lopez may not be quick enough to keep up with the mobile Love who has an ability to shoot or whether they stick a "skinny little guy" in Dorell Wright on him (Dorell's words, not mine).
Adelman relied heavily on the starting line-up last night and they completely dominated the Jazz.
The Blazers needed everything they had to salvage a win against the Jazz on Friday and the Timberwolves need to go on a pretty remarkable run to have a chance to sneak into the playoffs.
Love only has one more year left guaranteed on his contract after this season and has a player option for the 2015-2016 season.
It's fair to wonder whether his days in Minneapolis are numbered.
However, he's playing basketball better than just about anybody else in the league right now and tonight could be yet another big night to cap off a big week.