The Scouting Report: Utah Jazz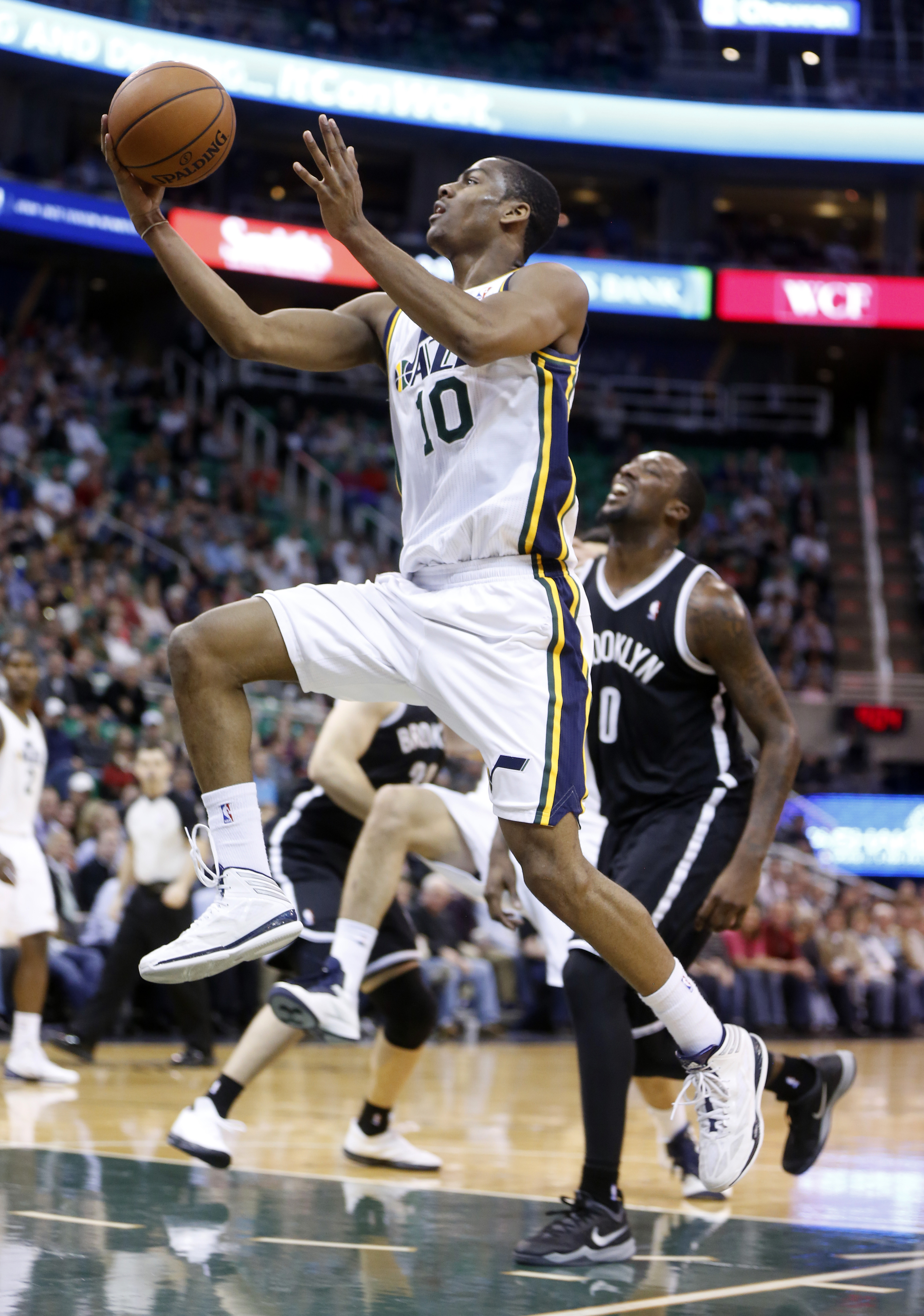 Projected starting line-up: Trey Burke, Gordon Hayward, Marvin Williams, Richard Jefferson, Enes Kanter
SPOILER ALERT: The Utah Jazz are not very good at NBA basketball.
It looked like they were going to be a bad team after giving up their two best players for the last few seasons in Paul Millsap and Al Jefferson and that's exactly what's happened.
A masterful tanking job, however it is not without its bright spots.
Trey Burke is right there alongside Philadelphia's Michael Carter-Williams in line to become The Next Great Point Guard and the Jazz offense falls of a cliff when he hits the bench.
So far this season the Jazz have been a league-average offense when Burke is on the floor and bottom-five levels when sits on the bench. Their defense is still a major issue when he hits the court, but they are able to keep slightly better pace with their opponents when he is on the court.
So far this season, Utah's best line-up has been one that we won't be seeing tonight with Burke, Hayward, Jefferson, Williams and Derrick Favors, who didn't travel with the Jazz to Portland.
Alec Burks has been one of the best surprises for the Jazz this season, being one of the most reliable off the bench scorers in the NBA.
The third year guard out of Colorado is having a career year, averaging 13.6 points a game on 44 percent shooting. Only Detroit's Rodney Stuckey has scored at the same level of efficiently while coming off the bench this season. Burks has actually shot a hair better from the field but much better than Stuckey from the three-point line.
Burks has been a very good spark off the bench and should be a valuable piece to the Jazz for years to come with his ability on the offensive end.
Defensively, as we know around here, is one of the hardest things to get young teams to do. The Jazz don't do it at all and are second-to-last in the league in points per 100 possessions.
Gordon Hayward looks like he has the potential to be a dynamic two-way player, almost like a taller version of Nicolas Batum with better ball-handling ability but probably less of a gifted passer.
The Jazz, while they are not a good team, have had their moments this season including beating Miami only a few weeks ago at home.
The Blazers are weary, but alas, there is no rest. With that said, tonight is their best chance for a win with even tougher match-ups coming their way.