The Scouting Report: Without Aldridge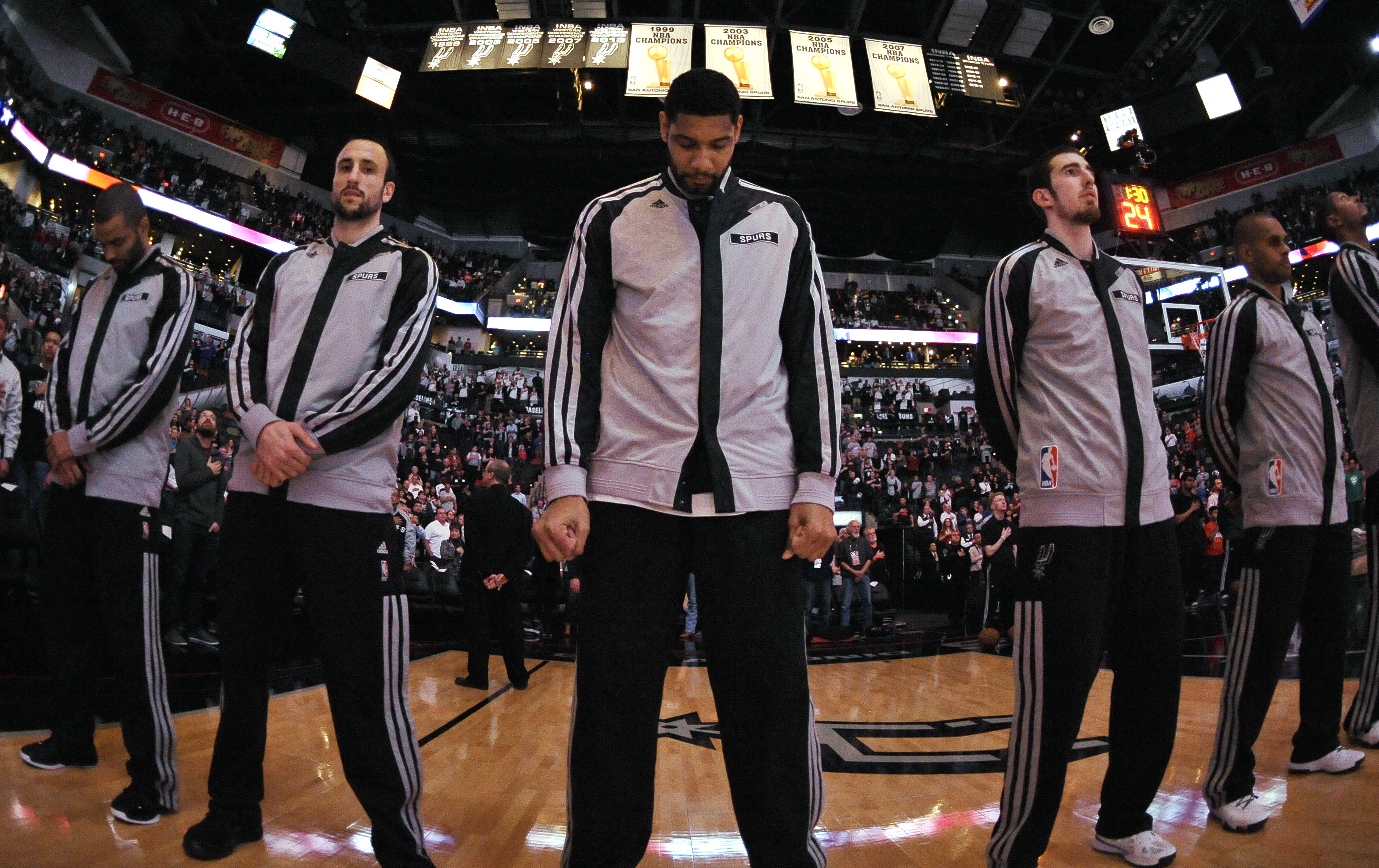 Projected starting line-up: Cory Joseph, Marco Belinelli, Danny Green, Tim Duncan, Boris Diaw
We're doing something different for tonight's match-up. We've scouted the Spurs a couple of times already this season and frankly, there isn't much to it.
The Spurs, regardless of personnel, run their offensive system and defend at an elite level .
They've been able to cope with injuries and they will be without Tony Parker, Kawhi Leonard and Tiago Splitter.
We've talked about their ability to plug guys in before here.
More than ever, the personnel and what the Blazers' opponent doesn't particularly matter as Portland will be entering this game trying to play without three of their four biggest players.
LaMarcus Aldridge will be out for at least a week with a strained left groin and Meyers Leonard is going to be out 2-3 weeks. That is already in addition to trying to make up for the loss of back-up center Joel Freeland who will be out 3-7 more weeks.
Freeland told reporters at practice on Tuesday that he no longer feels pain in the knee and that he's been receiving massages and treatment around the clock. He said on Tuesday that the knee still felt unstable.
The Blazers have to make up for 21 shots and 37 minutes per game from Aldridge and losing Leonard leaves them without their second and third centers.
This is going to be weird.
Victor Claver at center? Thomas Robinson at center? Nicolas Batum at center? Four guard line-ups?
All of the above are real possibilities that we could see and now Portland will have be much better than they have been as a team when it comes to defending the perimeter.
The combined length of Aldridge and Lopez has been able to cover up some of the shortcomings. According to Synergy Sports technology, the Blazers have been giving up the second-most points per possession on isolation plays.
The only team that gives up more points per possession in isolation situations are the lowly Boston Celtics.
Without Aldridge in the middle, that creates even more pressure on Lopez but Portland's perimeter defenders must do better when defending ball handlers.
That means better help defense and team execution than they've had. They surrender the second-most field goal attempts at the rim in the league but Lopez, Aldridge and Freeland have helped to minimize the impact of those shots.
So far this season Portland surrenders the third-lowest shooting percentage inside the restricted area behind only Indiana and Chicago.
The loss of Aldridge is easy to see on the offensive end as he takes the second-most shots per game and his midrange game has been what Portland's revolved their offense around.
Damian Lillard, who just talked about learning from Kobe Bryant, may have to steal a page from the Laker legend and put the team on his back much like Bryant did in his younger days without Shaq.
Nicolas Batum, CJ McCollum and Wesley Matthews will also likely have to step up, but without Aldridge, this is Lillard's team for now.
All season he has talked about trying to set people up early and feel spots when he needs to be more aggressive scoring the ball.
Without Aldridge, Lillard will likely have to be even more aggressive and the Blazers perimeter players will have to be even better defensively without the safety blanket of Aldridge and Lopez protecting the basket.
Wesley Matthews has said many times this season that sometimes the Blazers rely too much on Aldridge and Lopez. Now, the Blazers will no longer be able to count on the back line in the same way. No matter how great Lopez as been, to expect him to clean up everybody's mess by himself is not a fair.
The Blazers have struggled defensively but have also had their good moments, which usually come with Aldridge on the floor. The Blazers are at least close to average defensively, 104.3 defensive rating when Aldridge has been on the floor this year, a better rating than any other starter.
It's going to be an interesting week.