Damian Lillard and Trey Burke Win Skills Competition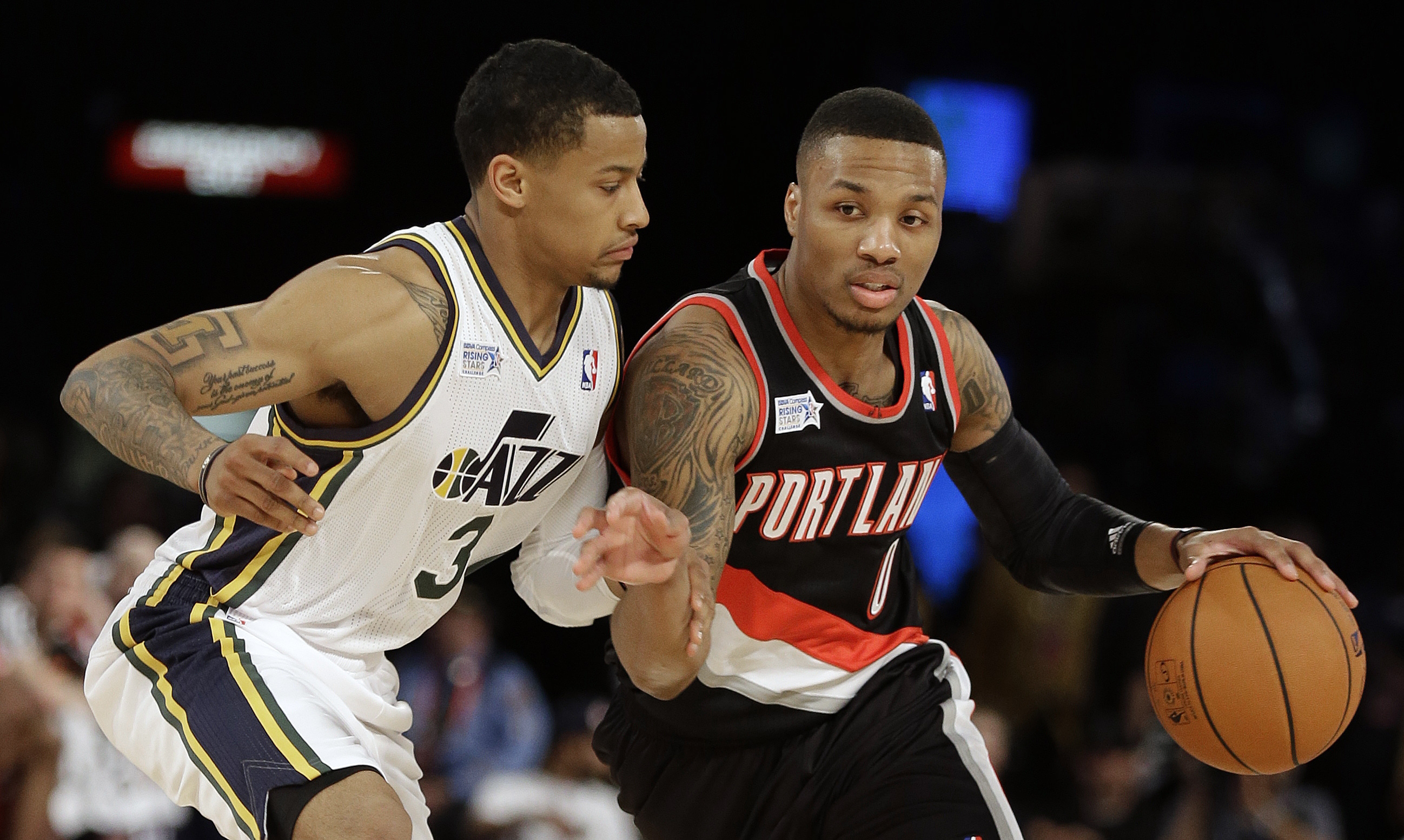 Damian Lillard won the first of his three events on All-Star Saturday night.
There were two teams representing the Eastern and Western Conference's and Lillard teamed up with Trey Burke of the Utah Jazz, whom he faced last night in the Rising Stars game.
Lillard and Burke defeated the Eastern finalists of Victor Oladipo and Michael Carter-Williams by one-tenth of a second, 45.2 to 45.3.
This is Lillard's second time winning the Skills Competition, even in the different format.
For my money, the relay aspect actually added some excitement to the event. So, good on you, NBA.