Damian Lillard and the best of All-Star Friday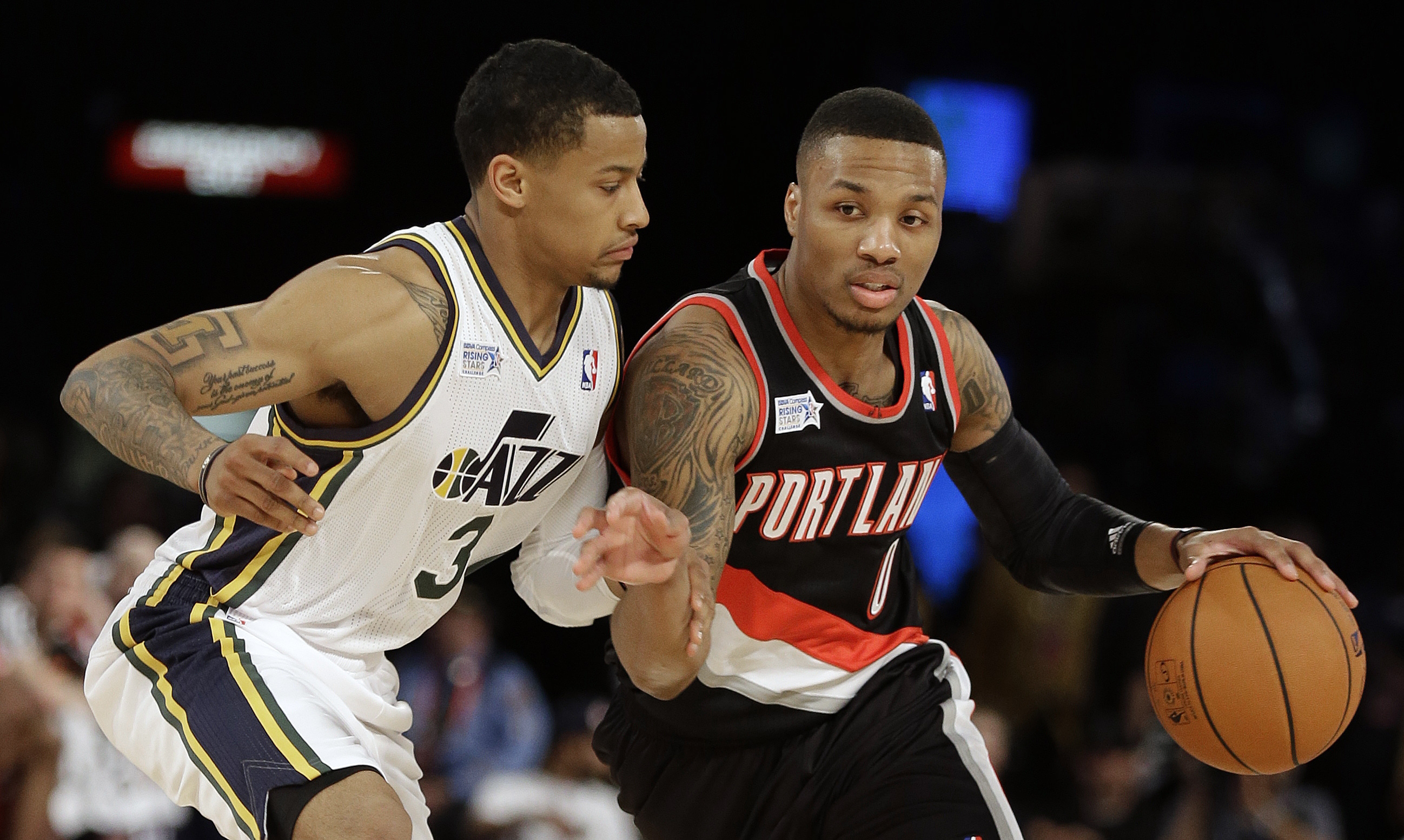 On Friday, Damian Lillard participated in the BBVA Rising Stars Challenge, the first of five events he will be in during NBA All-Star weekend.
Lillard scored 13 points, had five assists and five rebounds. His team, Team Hill, won the game by the final score 142-136. Andre Drummond was named MVP and now we can go back to our lives, not caring about the BBVA Rising Stars game.
Cool/funny things that happened: 
How great is this? Not only does the guy from BBVA drop the trophy [insert your joke about the Spanish financial situation here], Tim Hardaway Jr., who scored 36 points, totally ruined TNT's synergy plan by name dropping ESPN on TurnerSports air. A fail for #branding and a win for those of us who love funny stuff at home.
Also, Dion Waiters yelled "THIS IS MY CITY," after hitting one of his four threes according to TNT broadcaster Matt Winer. In the Rising Stars game.
THE ENTIRE CELEBRITY GAME
http://www.youtube.com/watch?v=bJ9RmAyTB4c
Arne Duncan was in full on LeBron/Bill Walton/Arvydas Sabonis/God mode tonight during the celebrity game. He finished with 20 points, 11 rebounds and six assists. His shot chart, at least his efficiency at the rim was positively LeBron-like.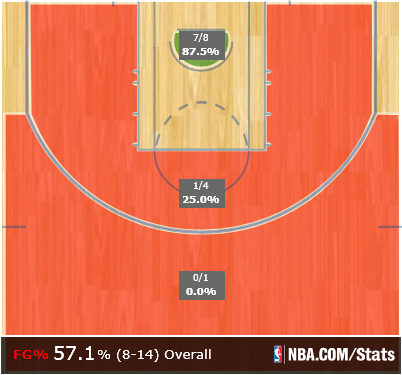 That's another thing, the NBA is so good at being able to make fun of it self that they had live stats and shot charts for this game on their media stats site. I personally am going to download Arne Duncan's highlights and show them to my unborn child when I want to teach him how to play basketball. Kevin Hart was voted MVP *sigh* by the fans but he graciously gave the trophy to Duncan.
http://www.youtube.com/watch?v=8PmrF-T3PD0
Arne Duncan stole the show, but Michael B. Jordan–from "The Wire," "Friday Night Lights" and the movie "Fruitvale Station"–also had a nice outing showing some skills in his number 45 jersey.
Oh, and the rapper Snoop Dogg finished with a double-double of 11 points and 11 rebounds on the night.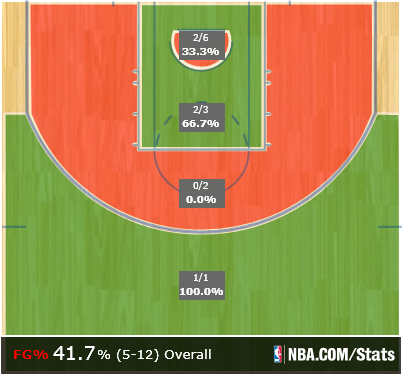 Just in case you were dying to know the whole box score including who had the best plus-minus rating on the night (SPOILER ALERT: it was Romeo Miller aka rapper Lil' Romeo, of Percy Miller aka Master P), here it is in all of its glory: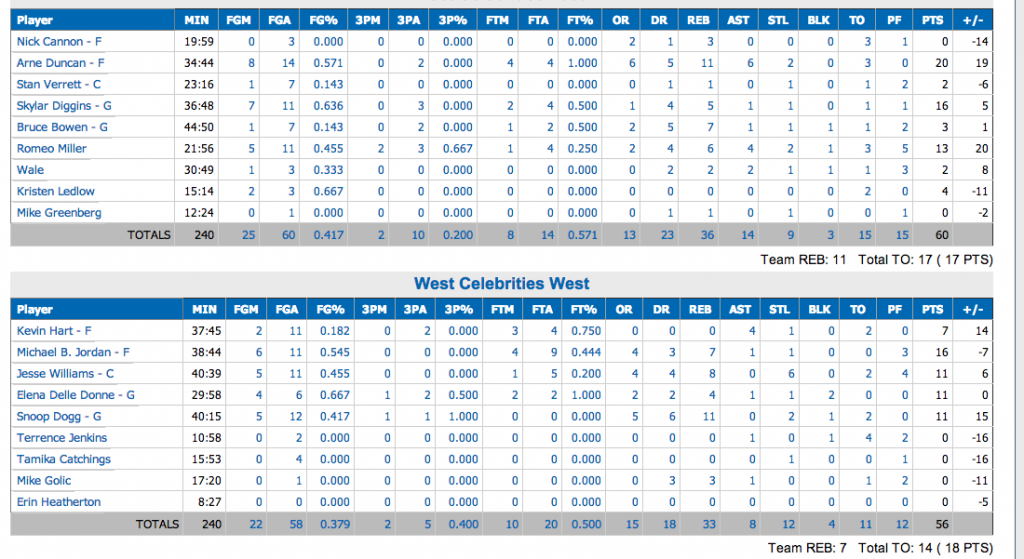 In honor of Arne Duncan winning MVP, I'm going to start a change.gov petition to replace the Rising Stars game with the Celebrity Game.