The Scouting Report: Oklahoma City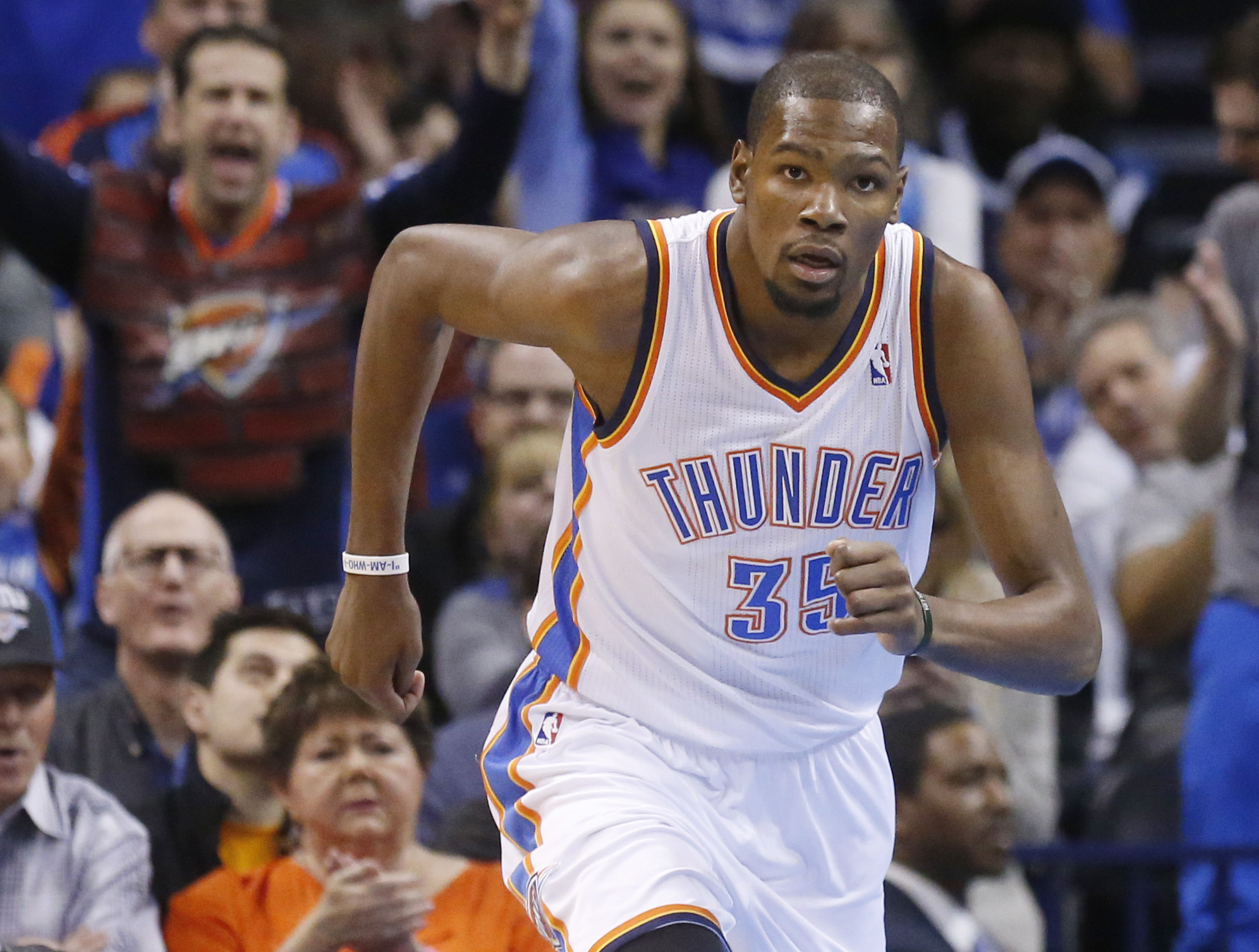 Projected starting line-up: Reggie Jackson, Thabo Sefolosha, Kevin Durant, Serge Ibaka, Kendrick Perkins
The Trail Blazers have an opportunity to win the season series tonight against the Oklahoma City Thunder.
However, since the last meeting Kevin Durant and the Thunder have worked very hard to make sure that winning the season series is a moot point at season's end.
The Thunder have continued to roll merrily along their schedule and have had only a few stumbles along the way since beating the Blazers on Jan. 21. Including their Jan. 21 win against the Blazers, the Thunder have gone 10-2 in their last 12 games with one of their losses coming in dramatic fashion on a fast break dunk this past weekend.
Nicolas Batum has been guarding point guards as of late but there is no doubt that like he did against Indiana, Batum will check the Thunder's best offensive player in Durant.
The issue will be the rest of the team helping him and how much support the rest of the Thunder can give him. Opposing point guards have gone off against the Blazers in back-to-back games and Reggie Jackson was noticeably more aggressive in the last meeting going at Damian Lillard. So, while Lillard will do his fair share of damage, its going to take a lot of effort to keep the aggressive and athletic Jackson out of the paint.
Something else that killed the Blazers in the last meeting was Oklahoma City's three-point shooting. They were mostly led by Kevin Durant's 6-of-7 night from long distance but Derek Fisher hit two of his three attempts and altogether, the Thunder went 10-of-15 from distance.
Sure some of that falls on the Blazers, but the fact remains that the Thunder needed their best three-point shooting game of the entire season to beat Portland on Jan. 21.
Conversely, the Blazers also needed Durant to miss every shot he took in the fourth quarter on Dec. 31st, something that won't happen often.
Either way, this meeting should be another great one in this series this year. The Blazers very much need a win in order to give themselves some more cushion heading into Los Angeles, where the Clippers could tie the Blazers for the third seed, should they lose both of their final two games before the break.
Something else that helps set the Thunder apart aside from Durant is the production from their bench. The Blazers will likely be without Mo Williams once again and the Thunder multiple players to bring off the bench to throw at Aldridge as well as Jeremy Lamb who can make some shots. Additionally, they have Derek Fisher–who gets more than his fair share of old man jokes–who just continues (somehow) making shots when they need him.