Bill Simmons: Concerned about Blazers in playoffs, Damian Lillard's defense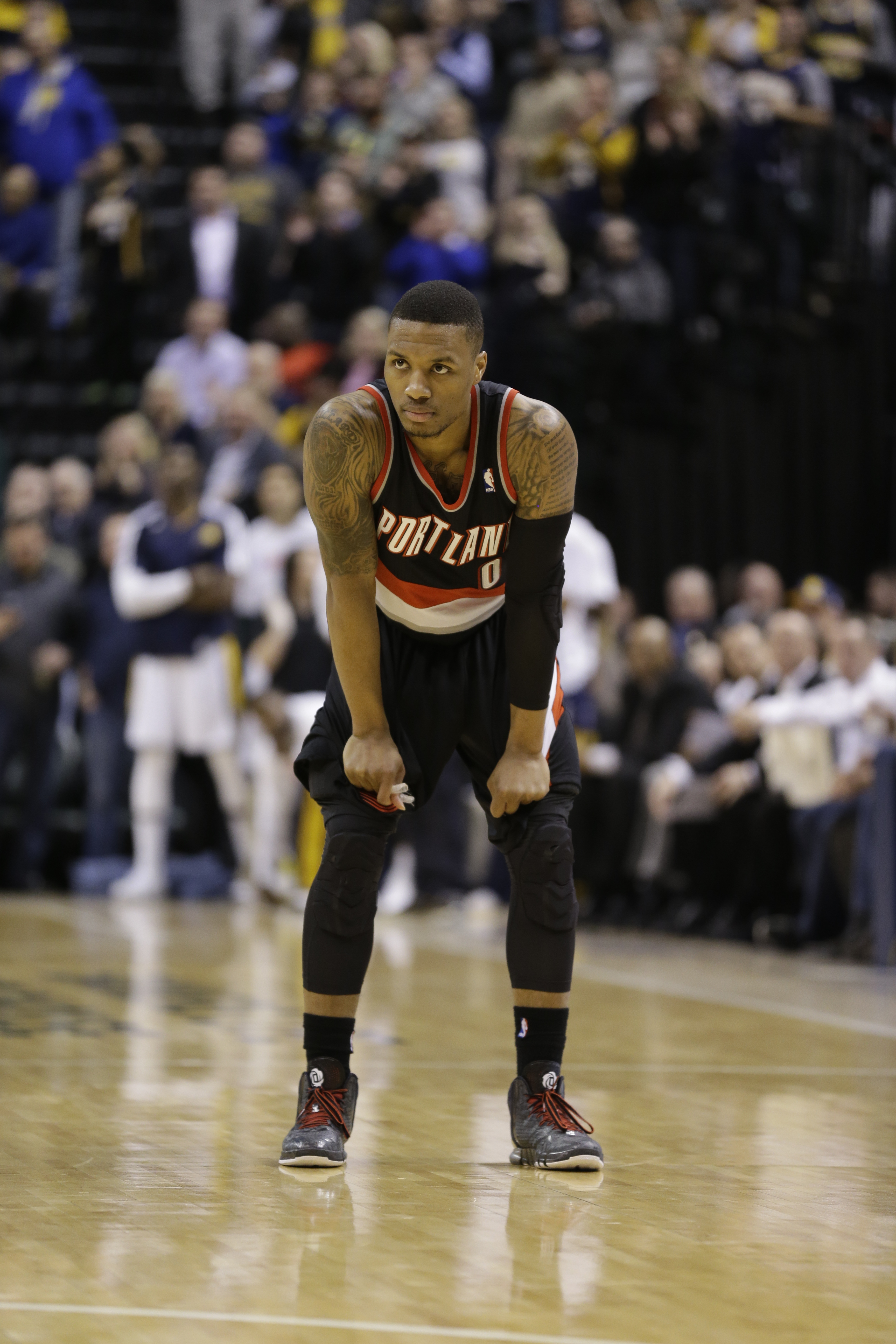 http://www.youtube.com/watch?v=kCk3MOKSCcY#t=1309
Today Grantland's duo of Bill Simmons and Jalen Rose released their podcast/videocast for what they call the third "Birdmester" of the NBA season, meaning a recap after the third 33-day period of the NBA season.
After talking about many teams, possible trades and other things, Jalen and Bill get to the topic of two-way players. He notes that it bothers him that nobody talks about how bad Stephen Curry, Damian Lillard and Kyrie Irving all are on defense. Then, it gets into deeper discussion about the Blazers in a playoff series and how Grantland's boss believes that teams will attack Damian Lillard.
Here's a transcript of when they talk about Portland it begins around the 22 minute mark of the video:
BS: We've just disregarded the other end of the floor.  Lillard, teams just go out of their way to attack him. George Hill had 37 on him the other day.

JR: I got something that you're going to love. We figured something out, you fans and you metrics guys. You want to judge me by my numbers? I'm putting up numbers.

BS: Right, nobody's judging me by how many stops I got. We both think Portland's had a great season. I do worry in a seven-game series, where you could just do the same things over and over again, I think they are vulnerable. Because you watch the way smart teams attack the, they go after Lillard all the time. Portland's bench still isn't where it needs to be. Defensively they're not great. I worry about that team because I would love to see them in the Western Finals or even The Finals.

JR: Portland is ahead of the curve. They're doing a terrific job this year but they have a small backcourt.

BS: And then they bring Mo Williams in!

JR: Lillard, Mo Williams, CJ McCollum and CJ (he means Earl) Watson. They're all small guards. And they like to play Lillard off the ball every now and then. So that's why George Hill could go for 37. Ricky Rubio scored 25 against them!

BS: He didn't score 25 last month! So, Portland, we think has some flaws.