NBA Power Rankings: Blazers hold steady ahead of All-Star break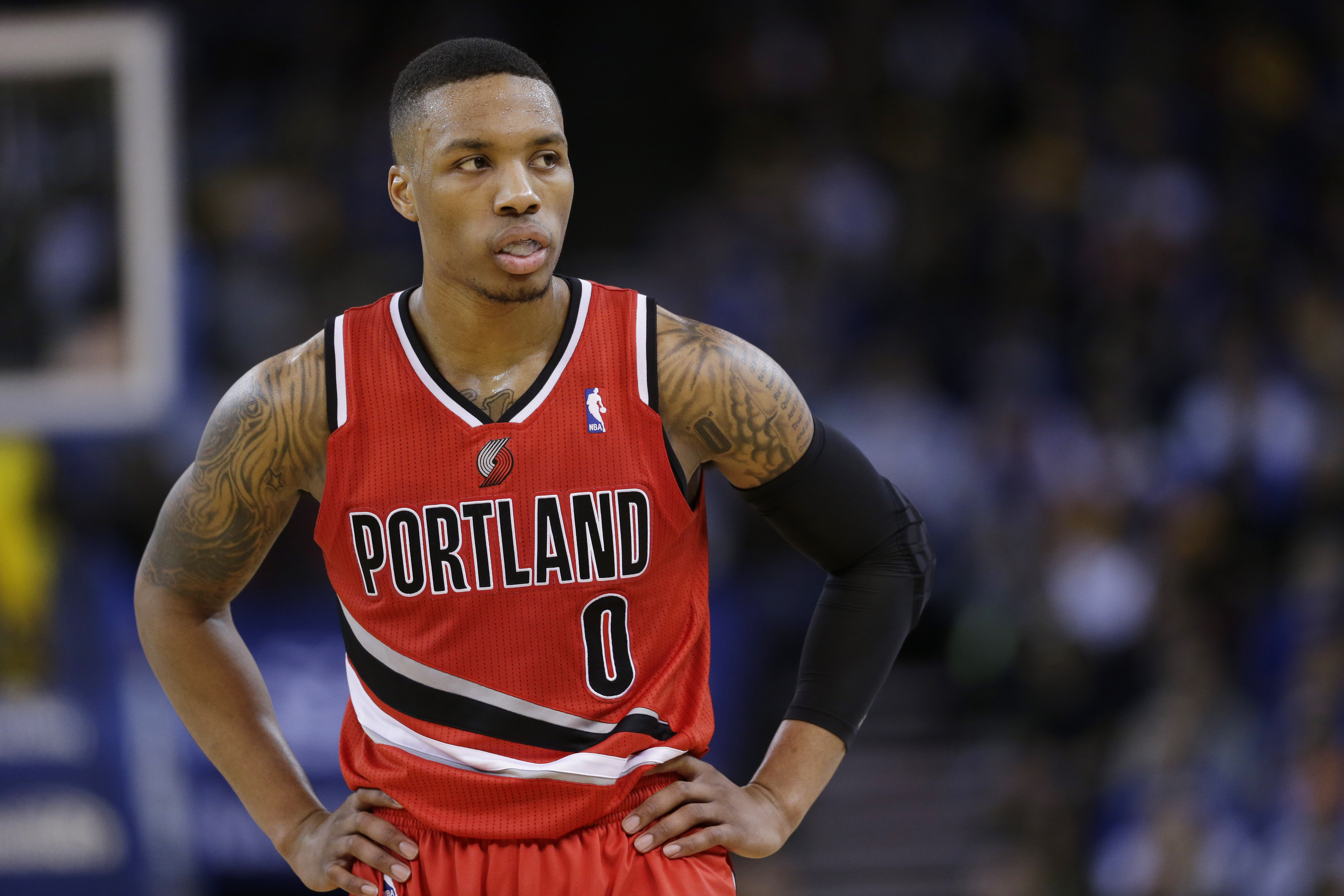 Here's how the Trail Blazers stack up in the Power Rankings from across the internet as the league heads into the All-Star break.
ESPN.com's Marc Stein: 6 (last week: 5)
The Blazers haven't finished the season as the league's No. 1 offense since the committee's senior year of high school in 1986-87 … led by Kiki Vandeweghe and Clyde Drexler. A 5-6 record in the past 11 games doesn't seem quite as significant as the fact that the Blazers nearly swept Indiana.
NBA.com's David Aldridge: 4 (LW: 3)
Bench issues creeping up again after reserves' production drops significantly.
NBA.com's John Schuhmann: 8 (LW: 10)
Portland (36-15)
Pace: 97.9 (8), OffRtg: 108.9 (2), DefRtg: 105.3 (22), NetRtg: +3.6 (9)
Before breaking out against the undermanned Wolves on Saturday, the Blazers were going through, by far, their worst offensive stretch of the season. It was inevitable given their reliance on jump shots and you would hope it would get them to buckle down defensively. But Wednesday's win in New York was really the only game in which they've been able to put together two halves of strong D.
This week: vs. OKC, @ LAC
Yahoo! Sports' Marc Spears: 6 (LW: 3)
Prior to taking part in five All-Star events, first-time All-Star Damian Lillard has to face the Thunder on Tuesday and the Clippers on Wednesday.
CBSSports.com's Matt Moore: 10 (LW: 9)
Damian Lillard will be inescapable for All-Star Weekend, which isn't a bad thing at all.
SI.com's Matt Dollinger: 7 (LW: 7)
A Heat-Thunder series would likely win the popular vote for most-desired Finals matchup. But Pacers-Blazers shouldn't be far behind after the teams split two of this season's best games.
SBNation.com's Jason Patt: 6 (LW: 6)
Since moving a season-high 22 games over .500 a few weeks ago, the Blazers have gone just 5-6. A big reason is a really tough schedule, but the struggles may not bode well for the postseason. Or perhaps it's just a lull.
Damian Lillard has never missed a game for them. Why skip an All-Star contest?