Blazers Links: Damian Lillard covers SLAM and Terry Stotts talking trade deadline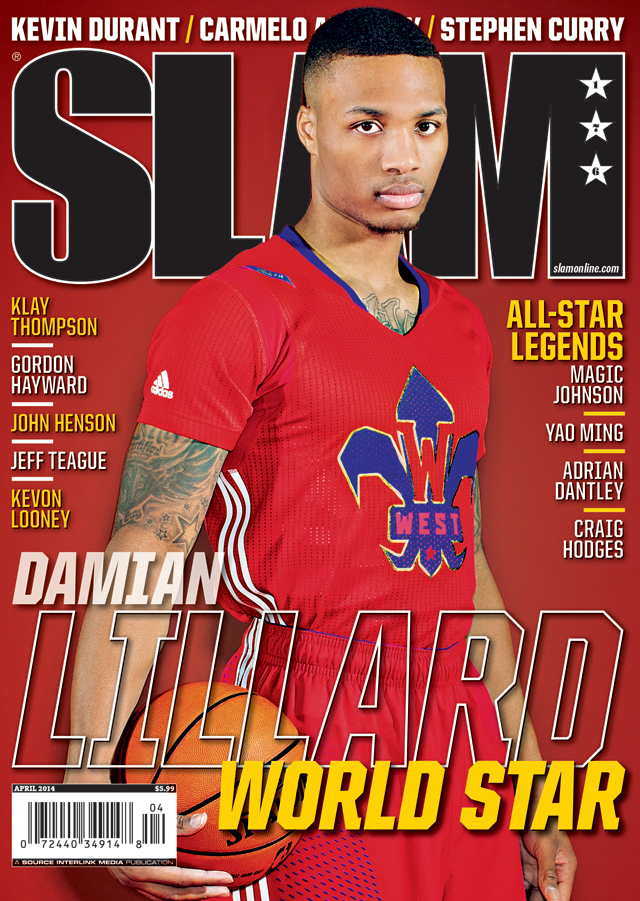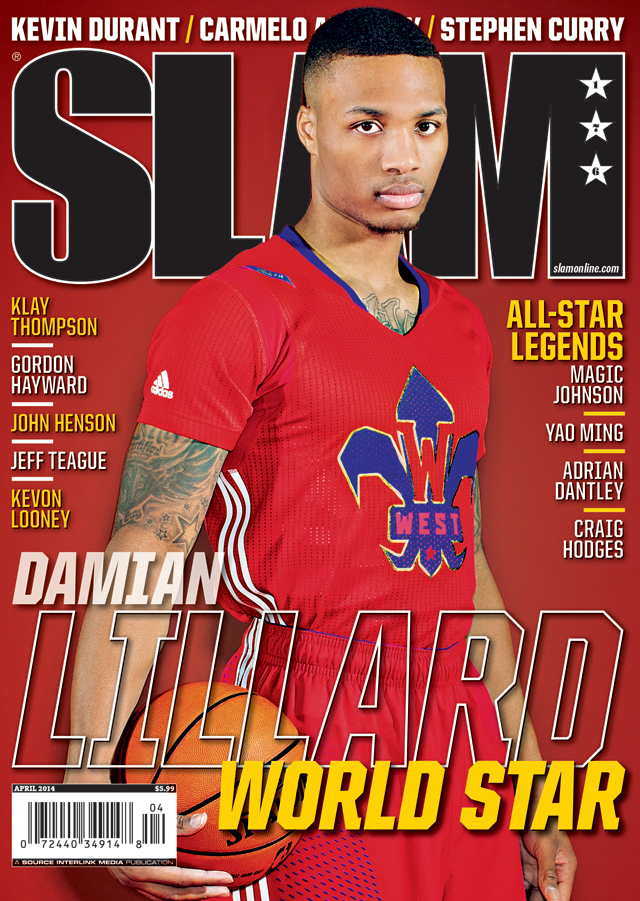 Damian Lillard is making NBA history this weekend in New Orleans in his first year as an All-Star so it shouldn't be a surprise he's making his way on to magazine covers.
Adam Figman of SLAM Magazine was in town a few weeks ago and did the cover story for the latest edition of the magazine.
Here's a bit from the article from Figman's blog:
On how he matches up against the NBA's best point guards:

DL: I think I'm up there. I think there are guys that are on a higher level of me based on their body of work, just how they see games—it slowed down for me from year one to two, so a guy in year five or six, it's probably unbelievable for them. I think I'm at the top—not saying I'm the best, but I'm in the group of the better point guards in the League based off of what I bring to the table for my team every night.

On which PGs he enjoys facing the most:

DL: Russell Westbrook. Chris Paul, too. Chris Paul, just because he's the consensus best point guard in the League to a lot of people. But Russell Westbrook because he's a killer. He's always in attack mode­—he wants to outplay you. That matchup for me is like, if I can get the best of him, then I'm moving up. He's in attack mode when he has the ball, and he's gonna attack you on defense. He plays both sides, and he's one of the guys I have respect for. That's probably the matchup I look forward to the most.
The full story is in the magazine on news stands in New York City this week and will be everywhere early next week. Figman also writes in his post it should be available online in a few weeks.
David Aldridge of NBA.com caught up with Lillard for a Q&A, where Lillard discusses his first game-winner among other things:
Me: You remember the first time you hit a game winner?

DL: It was high school. I was in the ninth grade. We was getting blew out the whole game; it was a tournament. We came back, and I think we were down one with like 10 seconds left, and we drew up a play. I came down and I made a shot with, like, three seconds left. I made the shot. And we all started celebrating. And I took my jersey off, and I got a tech for taking my jersey off, and we lost the game.
Sean Deveney of The Sporting News writes that Terry Stotts doesn't expect the Blazers to be active at the trade deadline.
The Blazers just don't do it particularly well, and need to improve. And, as coach Terry Stotts told Sporting News, the improvement will have to come from the players already on the roster, because the Blazers are not expected to be busy at this year's trading deadline.

"We can and we need to improve defensively with what we have now, because I don't anticipate any roster changes," Stotts said. "Our growth is going to have to come from within. Our young players are going to have to continue to improve, our starters are going to have to continue to remain engaged, and we have shown — we would not have the record that we have if it were not for our defense. We have played very good defense in spots, but we have just not been consistent with it."
NBA Entertainment was in town to do a feature on LaMarcus Aldridge and also produced this cool All-Access feature:
If you missed it, we were able to catch up with ESPN analyst Doris Burke and pick her brain on this Blazers team.
In noticing the team's problems defensively, Burke considers the context in which the Blazers find themselves. They were awful last year, switching their defensive schemes and principles on a nightly basis. For Burke, they are just starting to build their defense.

"I will say that a system like that, like Chicago, like Oklahoma City, it takes time to build habits in practice every day," said Burke, a former college basketball player who has been covering men's and women's basketball for more than 20 years. "You build habits, you build a mindset."

It's not just the defense that takes time.

"Where they were a season ago, offensively as a unit, understanding Terry Stotts, all of those things that go into the process of being a contender," she said. "You have to evaluate a team based on where it is in the point of history."

Burke likens it to evaluating Scott Brooks in his first or second year of having Russell Westbrook and Kevin Durant.
As they do every season, the folks over at Blazersedge.com organized Blazers Edge' night and are sending 1,000 underprivileged kids to the March 20th game against the Washington Wizards. Year and year out, they make this event a priority and congratulations to Blazer's Edge for reaching their goal.
Thank you, Blazer's Edge readers.  Thank you from our staff members, from the kids who will attend the game, from the adults who work with them every day and will get a chance to see them in a different light because of you, from families and friends, and from me.  You are amazing.  This community is amazing.  It's cool that we'll get a chance to show it more than 1000 times over on March 20th.  Eyes will be wide and the Moda Center will be rocking because of you.  We'll be sure to bring you stories from the event.

Speaking of…demand has been heavy but we do have those extra tickets.  If you or someone you know is–or works with–a child or youth in need please do not hesitate to write me at this address: blazersub@gmail.com We will do our best to say yes to you on behalf of all the wonderful people who have donated tickets and made this opportunity possible.  All you have to do is let us know.
UPDATE: A late add, Dane Carbaugh of AYoungSabonis.com put together a hilarious piece detailing all of the ways you can misspell "Meyers Leonard."  Carbaugh also does playbook work for Blazersedge and SBNation.
My personal favorite spelling is "Mayers lenard."