VIDEO: Nicolas Batum OT review: Did officials make the right call?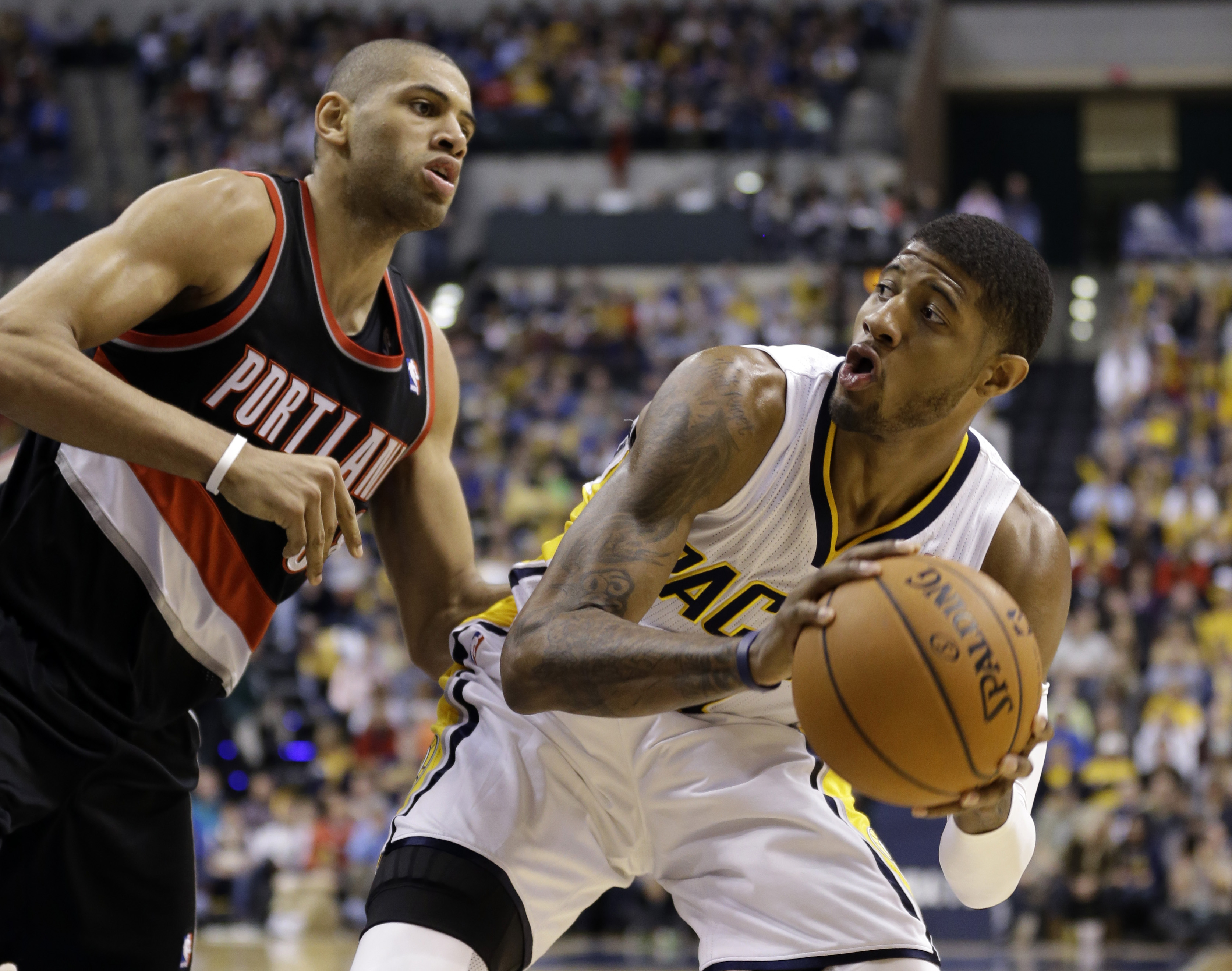 https://vine.co/v/MWZpvUEPghB/embed
In overtime of Portland's loss to Indiana last night, there were a couple of reviews that didn't go Portland's way.
However, the one above may have been the toughest of the calls. Thankfully, NBA.com's archives help us run back the play in slow motion.
The play was initially called in favor of Portland, but after the review, the call was overturned as Batum touched the ball last. As a foul was not called initially, under the current replay review rules by the NBA, they cannot retroactively call a personal foul during the review process.
Inspired by my colleague Paul Valencia, here is an excerpt from page 44 of the NBA rule book regarding exceptions to the rules of personal fouls.
(5) Incidental contact with the hand against an offensive player shall be ignored if it does not affect the player's speed, quickness, balance and/or rhythm.

…

e. Contact which occurs on the hand of the offensive player, while that hand is in contact with the ball, is legal.
Now, this is where the rule gets a little hazy, especially if you watch the replay a few more times.
The first contact from Granger was made by his fingers on Batum's hand but the bulk of Granger's hand, the palm, came in contact below Batum's wristband and down on to part of the forearm when making a downward motion. 
So, was it not a foul because the first contact came on the hand? Or was it a bad call?
The Blazers had other chances to win the game after the call, but it certainly didn't help them.
Let me know what you think in the comments.