Damian Lillard to make NBA history, competing in five events at All Star weekend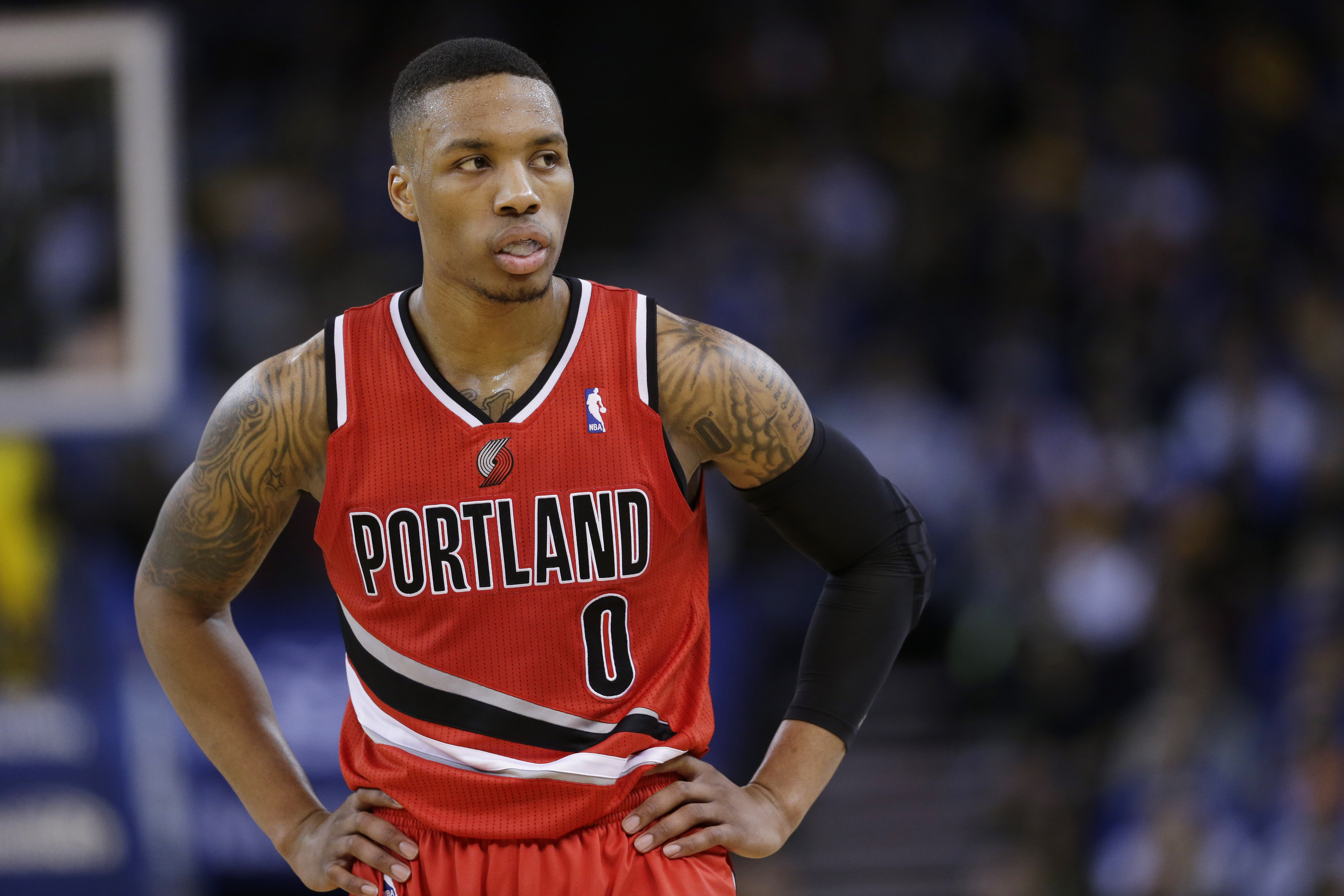 It's official as of Thursday evening that Damian Lillard will become the first NBA player to compete in five events during All-Star weekend.
Portland's point guard was selected to his first All-Star game last week. Lillard was selected to Grant Hill's team for the Rising Stars challenge, fulfilling his duty as a second year player. He was also scheduled to defend his Skills Challenge title. Last night it was reported that he was going to accept an invitation to the Slam Dunk Contest and that he was mulling participation in the three-point shootout.
This evening on TNT, it was confirmed that Lillard will indeed become the first NBA player to compete in all individual All-Star weekend events as well as the Rookie-Sophomore game and the main event.
Sam Amick spoke with Lillard and writes:
"A lot of people don't get the opportunity," Lillard told USA TODAY Sports by phone."So I just felt like it was something that had never been done, and I'm capable of doing all the things that need to be done in all the competitions, so I figured why not go out and be the first one to do everything and get that experience?"
Jason Quick spoke with Damian Lillard's agent Aaron Goodwin over at OregonLive.com, who dismisses any notion that Lillard will be overworked.
"Worn out how?'' Goodwin repeated. "What is he doing? Shooting jumpers? Running a line that takes 30 seconds? Makes a couple dunks? I'm sure he would be doing more if he wasn't an All-Star. My thing was if he feels like he can do it, do it. I'm surprised more super athletes like LeBron haven't tried it before.''
Damian Lillard had this to say in a release from the NBA:
"I'm excited to represent the Trail Blazers in the Rising Stars Challenge and my first NBA All-Star Game," said Lillard.  "It's also an honor to be the first player to participate in three events at All-Star Saturday Night."
There were a total of two All-Stars in the last four NBA Slam Dunk Contest's and in this year's, there will be three as well as the defending champion Terrence Ross. Ross recently scored 51 points on Jan. 26.
Here's an interview Lillard had about making history from YouTube user portlandtrailblazers
All-Star Saturday night will air at 5:30 PST on TNT from the Smoothie King Arena in New Orleans.