Haynes: Damian Lillard To Do Slam Dunk Contest, Could Complete All-Star Weekend Cycle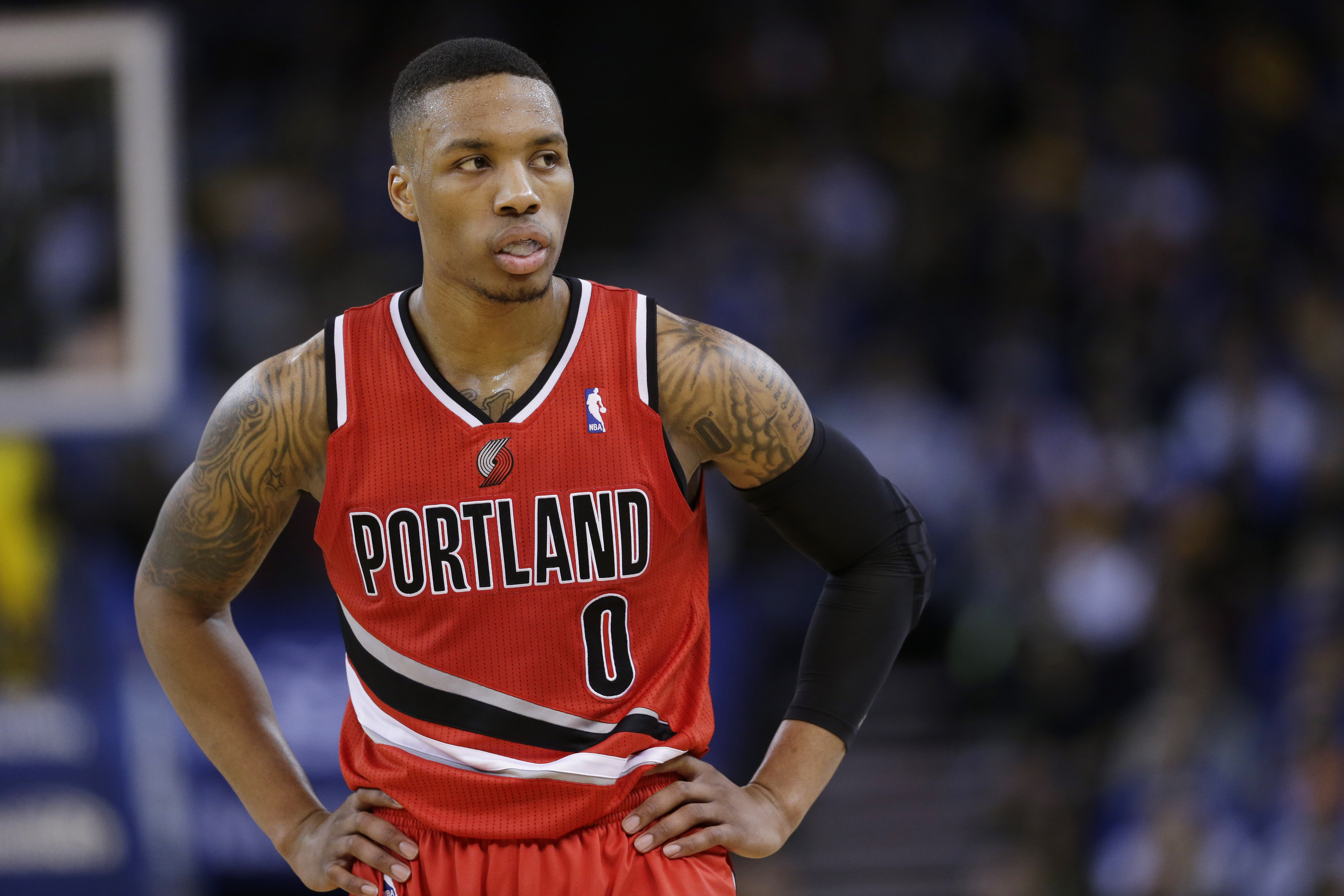 Damian Lillard just made his first ever All-Star game in his second season. He will participate in the Rising Stars Challenge as well as the All-Star game in addition to defending his Skills Competition title.
But, last week Chris Haynes reported that Lillard was thinking about doing the dunk contest. Haynes brings us an update that Lillard is indeed going to participate in the dunk contest and perhaps more.
We reported a few days ago that Lillard was pondering the idea of displaying his ups on the grandest stage and now we're told he is all in.

It doesn't stop there, however.

The NBA has broached Lillard with an attractive, unprecedented opportunity. They've asked him to consider the Three-Point Shooting Contest as well, another source relayed to CSNNW.com.

So far, the reining Rookie of the Year is committed to defending his Skills Challenge title; he's competing in the Dunk Contest, the Rising Stars Challenge and the All-Star game.

No player in the history of the game has ever competed in all five All-Star Weekend events in the same weekend. The NBA will announce those participating tomorrow.
That's right, Damian Lillard could be the first player in NBA history to participate in all five All-Star Weekend events in the same years. I'm calling it the All-Star Weekend Cycle, so you know where to send the royalty checks.
I caught one of Lillard's dunks in pregame a few weeks ago along with a couple from Will Barton
https://vine.co/v/MBDFUE3tx07