The Scouting Report: Washington Wizards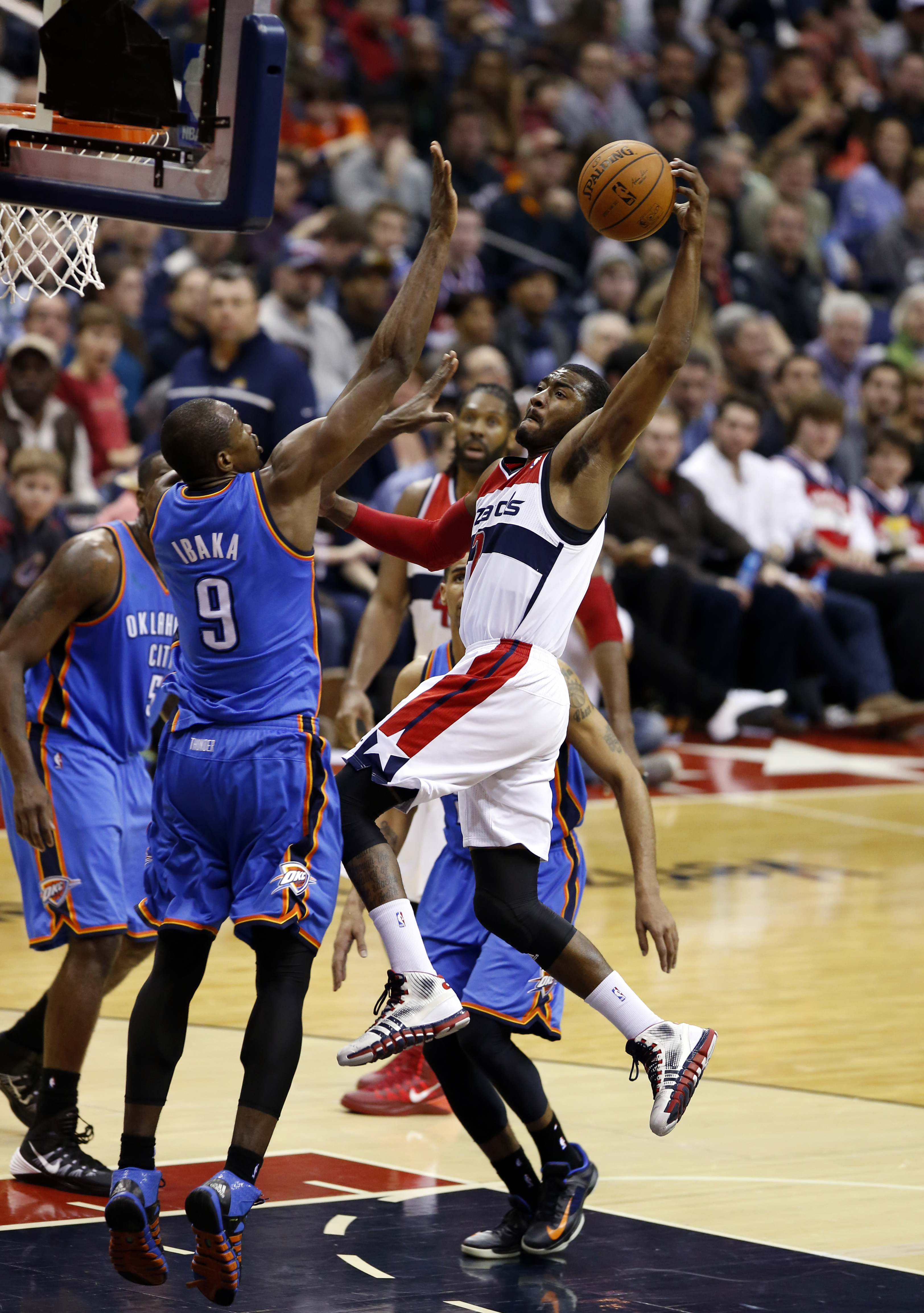 Projected starting line-up: John Wall, Bradley Beal, Trevor Ariza, Nene, Marcin Gortat
The Blazers kick off a four-game road trip tonight in Washington D.C. against the Washington Wizards at 4 P.M.
The Wizards signed franchise point guard John Wall to a five-year, $80 million contract extension during the summer and it's clear that there future will depend on how far he can take them.
Wall has improved in ever season of his career and this season resulted in his first All-Star selection. Wall could have made a case that he should have started for the East as his team has been around the .500 mark all season, which is very good compared to the rest of the Eastern Conference.
Wall is averaging 19.8 points per game and is fourth in the league in assists per game, averaging 8.6. Wall almost single-handedly keeps the Wizards offense afloat. The Wizards have a top-ten defense after finishing with the fifth-ranked defense last season.
When he is off the court, the Wizards score five points per 100 possessions worse than the league-worst Milwaukee Bucks. When he plays, their offense produces points at a rate slightly above the league average.
Former lottery pick Bradley Beal has yet to become an impact player like his teammate but still has lots of potential to be a great NBA players. He's made big shots and isn't afraid of big moments but he has struggled since returning from injury. After shooting very well from three in the first two months before missing games, Beal's shooting is back down to 35 percent.
The Wizards tried to accelerate their timeline by making a trade before the season began, acquiring Marcin Gortat from the Suns, who everybody thought was tanking. Gortat, playing alongside Nene, have formed a very good duo.
The only problem can sometimes be the health of Nene, which is always in question.
The Wizards don't have a lot of depth, however. Martell Webster has been their most consistent bench contributor but even that hasn't been nearly enough. They signed former Blazer Eric Maynor in free agency in hopes that he could back up Wall. Maynor has significantly underperformed and those minutes have been going to the defensive-minded Garrett Temple.
The Wizards are a very talented team 1-6, but after that things get iffy. But having a good 1-6 is a luxury in the barren Eastern Conference and right now it's good enough for the fifth seed. This Wizards team, especially with Wall running the show, will certainly have a chance at hosting a first round series.