Blazers Slip In February's First Power Rankings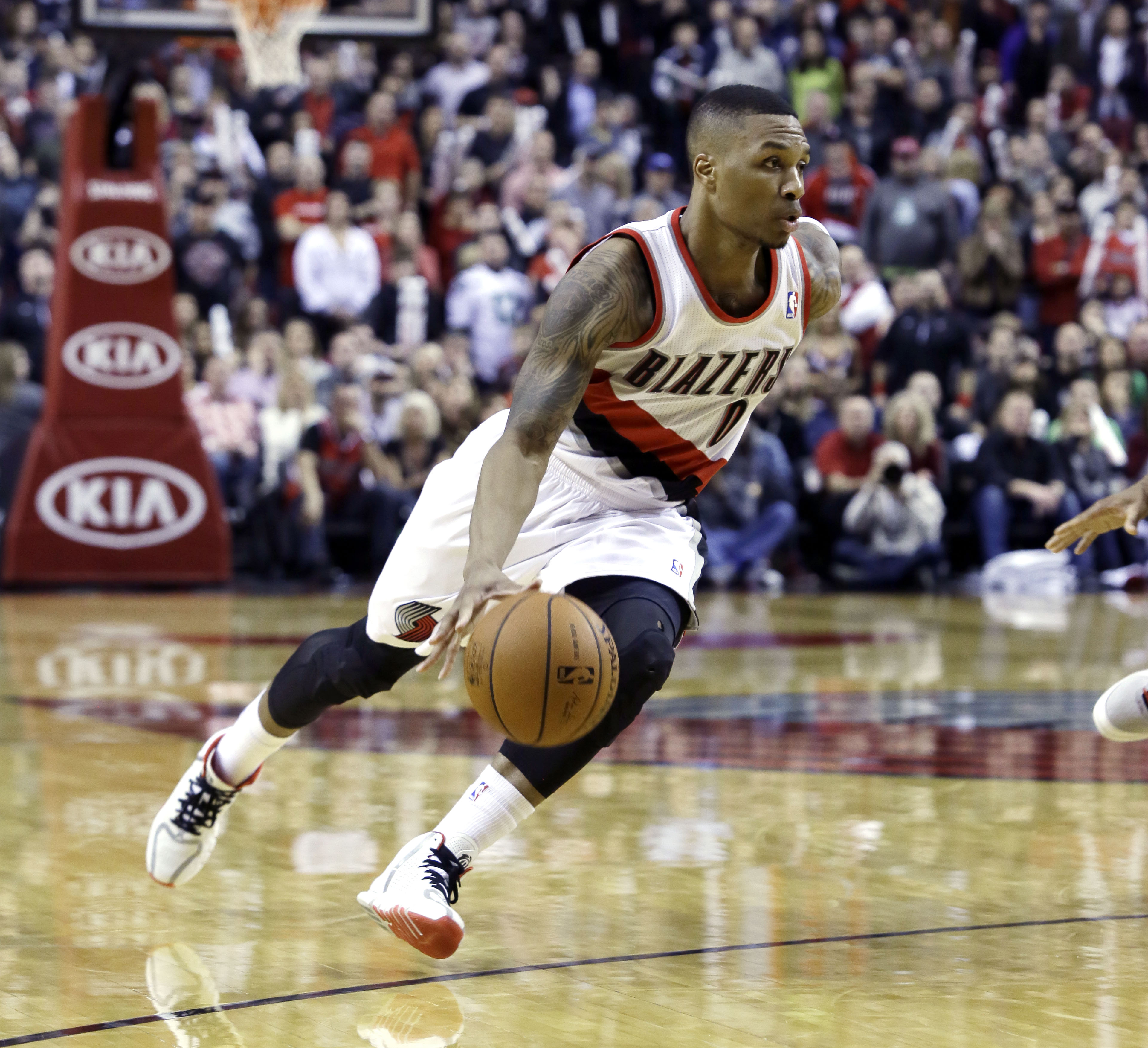 After a rough performance against Memphis and narrowly avoiding a complete collapse after seeing their 19-point lead disappear against Toronto, the Blazers have slipped in the latest edition of NBA Power Rankings.
Marc Stein of ESPN.com: 5 (Last week: 3)
Not unlike fellow top-five fixture Indiana, Portland is working through what it hopes is a mere a 3-4 blip largely caused by a tough stretch of schedule that will stay tough through the All-Star break. Keep an eye on Damian Lillard this week after some so-so showings on the road recently.
Marc Spears of Yahoo! Sports: 3 (LW: 3)
Portland, which plays at Washington, New York and Indiana next, is 7-0 against the Eastern Conference on the road this season.
David Aldridge of NBA.com: 3 (LW: 2)
With Saturday's win over Toronto, the Blazers have beaten every division leader other than Miami, who beat them by one in December. Blazers will get another crack at the Heat in Miami in March.
Matt Moore of CBSSports.com: 9 (LW: 7)
The truth shall set you free (of home-court advantage in the first round). The truth is getting out on the Blazers.
Matt Dollinger of SI.com: 7 (LW: 4)
No one is happier to see February than the Blazers, who lost as many games in January than they did in December and November combined. Not to mention they scored a season-low 81 points in a loss to Memphis in the month's finale.
Kurt Helin of NBCSports.com: 8 (LW: 6)
They are 3-4 in their last seven games and now head out on the road for five of their six games before the All-Star break — this will be a real test of the Blazers and their often struggling defense. The Pacers, Timberwolves and Clippers are among the road teams, and the home game in this stretch is the Thunder.
John Schuhmann of NBA.com: 10 (LW: 6)
Pace: 97.8 (8), OffRtg: 109.5 (1), DefRtg: 105.4 (22), NetRtg: +4.1 (9)
The Blazers got a few days off and a big win over the Raptors last week, but finish their pre-break schedule with another tough stretch. They play two back-to-backs and five of their six games are on the road (where they've lost three straight), with the only home game being a visit from the Thunder. They have to hope that Damian Lillard's game-winner against Toronto helps him break out of his slump.
This week: @ WAS, @ NYK, @ IND, @ MIN
Jason Patt of SBNation.com: 6 (LW: 4)
The Blazers had plenty of time to stew after a home beatdown at the hands of the surging Grizzlies. With three days off, Portland came back and picked up a solid win over Toronto, withstanding 36 points from All-Star DeMar DeRozan.
Robin Lopez is everyones favorite Comic-Con celebrity/defensive stopper.