Blazers Links: Can Mo Williams and Damian Lillard Continue Playing Together?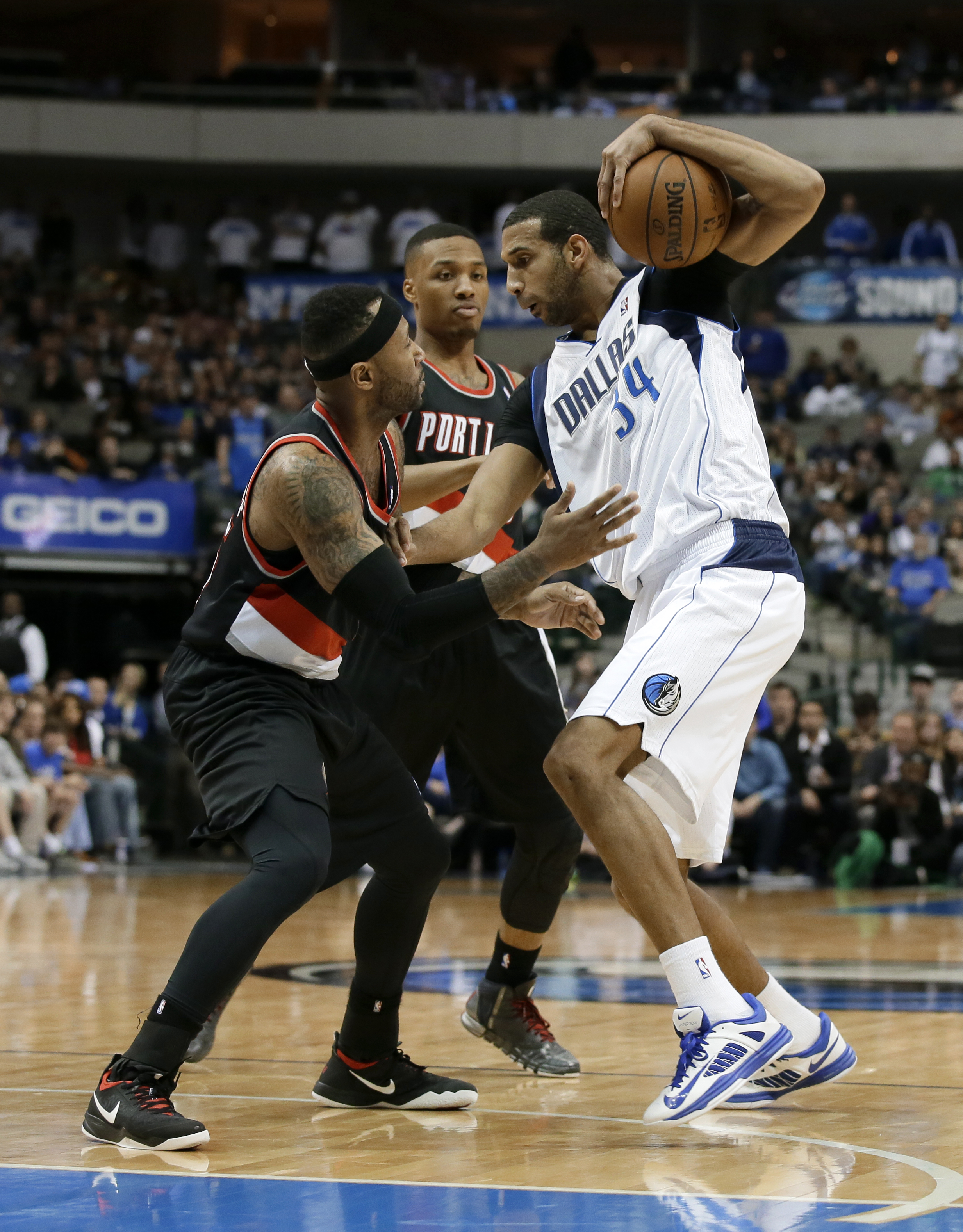 Following the announcement of the All-Star reserves, there was a lots to sort through so we are going to do our best to round-up the best of the Blazers content on the interwebs.
Zach Lowe of Grantland.com took a look at the All-Star reserve selections but feels that the small backcourt of Mo Williams in tandem with Damian Lillard is no longer sustainable defensively.
That would leave one spot. Parker and Lillard are probably the shakiest choices left on the remaining roster. Lillard made my team, but in the 10 days that have passed since then, he has slumped across the board and suffered his worst stretch of 3-point shooting this season. His PER has dropped nearly 1.5 points in that span, and he's down to 46th overall in that category — well behind both Dragic (15th after a sensational performance last night in Indiana) and Conley (23rd).

Lillard is the worst defender among those three, and it's not really close. He's regressed a bit on that end lately, and the Blazers in several recent games have had to move him off opposing point guards much earlier, and for much longer, than usual. (Nicolas Batum typically defends the point guard in this scenario.) The Lillard/Mo Williams combo is becoming unplayable defensively, and it's only a matter of time before Terry Stotts puts Dorell Wright back in the rotation to add a bit more size. Lillard's case over Conley and Dragic now hinges upon his central role in Portland's league-best offense, and his ridiculous clutch shooting. Lillard is 12-of-22 (and 7-of-12 from deep) in the last three minutes of close games (margin of three or fewer points), with a pile of game-winning, game-tying, and just super-important late-game buckets. But I think we've reached the point where the clutch shooting isn't enough to compensate for the overall superiority of both Conley and Dragic.
The two-man line-up of Lillard and Williams has resulted in a negative point differential on a points per possession basis, even if it's by a small margin. Line-ups with with the duo are giving up 107.3 points per 100 possessions while scoring 107.0 in 597 minutes together. What may be surprising to some is those line-ups don't turn the ball over more than the team does on average.
However, units with those two see the percentage of assisted baskets drop from a top-six rate to a rate below the league average according to NBA.com. Their offensive rebounding, also drops from a rate that is second-best in the league to just slightly above league average.
Lowe also writes that Portland's Wesley Matthews should be a participant in the three-point shootout.
Matthews is seventh overall in 3-point attempts and has been scorching basically the entire season. His transformation into an elite high-volume 3-point shooter has been remarkable, and the Blazers, the league's most prolific 3-point shooting team, deserve representation in the contest. Lillard is a fine choice, too, but he's going to be in the real All-Star game and the rookie-sophomore mockery.
Chris Haynes of Comcast Sports Net Northwest reports that Damian Lillard has been asked and is considering participating in the Slam Dunk Contest in addition to defending his Skills Competition title.
Portland's franchise player will be quite busy come All-Star Weekend. He says he expects to defend his Skills Challenge title, he's a headliner in the Rising Stars Challenge game and the grandest of them all: he'll be coming off the bench for the West in the All-Star game.

If you think that's too much, CSNNW.com has received word via a league source that Lillard is considering participating in the NBA Slam Dunk Contest, though Lillard refuses to comment on it. The Wizards' John Wall is mulling over the dunk competition, too.
I for one say, do it, Damian. The dunk contest has been full of second-tier players for years and if you and Wall do it it might be exciting.
Grantland.com's Danny Chau did a Q&A with Lillard mostly about music and asked him about the Black Portland mixtape that Blazersedge posted about earlier this week.
They called their tape Black Portland because they felt a connection to this current Blazers team. How does it feel to be the inspiration for their movement?

It shows that people are seeing what we're doing, and people respect it. You know, it's bigger than basketball. They saw us being a young group that's coming together as a team and just getting it done. That goes for a lot of different groups, and you can do whatever you want — with a team, and just having goals and stuff like that, and bringing it all together and going after it as a group. The fact that they're inspired by that, as artists, based on what's in basketball — that lets us know we're doing something right.
For another perspective on the Black Portland Mixtape made by Atlanta rappers, my old colleague Bruce Poinsette from my Oregon Daily Emerald days touched on the Portland Hip-Hop community coming together for We Out Here Magazine.
Meanwhile, it was just as beautiful to see so many people come together in response to the "Black Portland" mixtape. Instead of letting some rappers from Atlanta appropriate Portland's Black community, everyone seemed to come together to scream, "Who the [redacted] do these dudes from Atlanta think they are?"

Neither the responses to Warfield nor "Black Portland" were orchestrated. People united organically and revealed a sense of community pride that you wouldn't believe if you listen to the rhetoric.
And finally, Casey Holdahl of TrailBlazers.com and Joe Freeman of The Oregonian are back with another episode of their podcast "The Rip City Report." You can get it on iTunes here.