Damian Lillard Selected for Rising Stars Game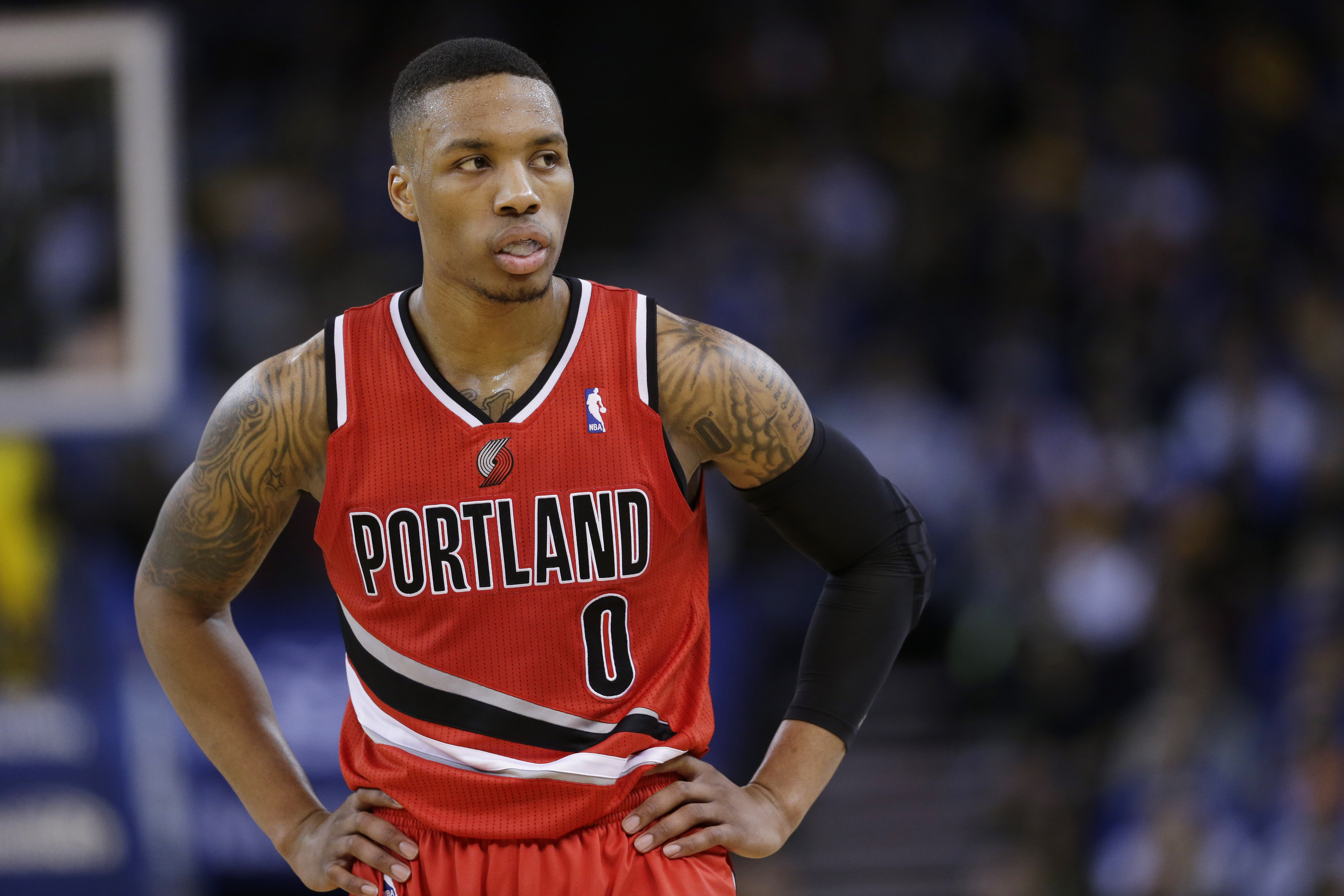 On Wednesday afternoon, the NBA announced that Damian Lillard was selected to be a part of the BBVA Rising Stars Challenge Game (formerly known as the Rookie-Sophomore Game) at All-Star Weekend in New Orleans.
The game will take place on the Friday of All-Star weekend, Feb. 14, at 6 P.M., which will be shown on TNT. The rest of All-Star weekend will be carried exclusively on TNT.
Lillard participated in the game last season as a rookie.
The teams will be selected from the pool of first and second year players by NBA assistant coaches.
Lillard will not have the opportunity to play with any teammates and will have to hope for a selection to the Western All-Stars to be able to do that.
Lillard leads all second-year players in scoring and assists.
No other first or second year Blazer was selected.
CJ McCollum's current scoring average of 5.5 points per game would rank in the top-15 among rookies but as he has only played in 11 games, he has not played enough to qualify for any rookie statistics.
Here is the full list of players from the release from the league:
Joining Davis and Lillard among sophomores selected to participate are the Golden State Warriors' Harrison Barnes, the Washington Wizards' Bradley Beal, the Detroit Pistons' Andre Drummond, the Houston Rockets' Terrence Jones, the Boston Celtics' Jared Sullinger, the Toronto Raptors' Jonas Valanciunas and the Cleveland Cavaliers' Dion Waiters.

Carter-Williams is joined in the player pool by fellow rookies Steven Adams of the Oklahoma City Thunder, the Atlanta Hawks' Pero Antic, the Milwaukee Bucks' Giannis Antetokounmpo, the Utah Jazz's Trey Burke, the New York Knicks' Tim Hardaway, Jr., the Orlando Magic's Victor Oladipo, the Boston Celtics' Kelly Olynyk, and the Brooklyn Nets' Mason Plumlee.