The Scouting Report: Memphis Grizzlies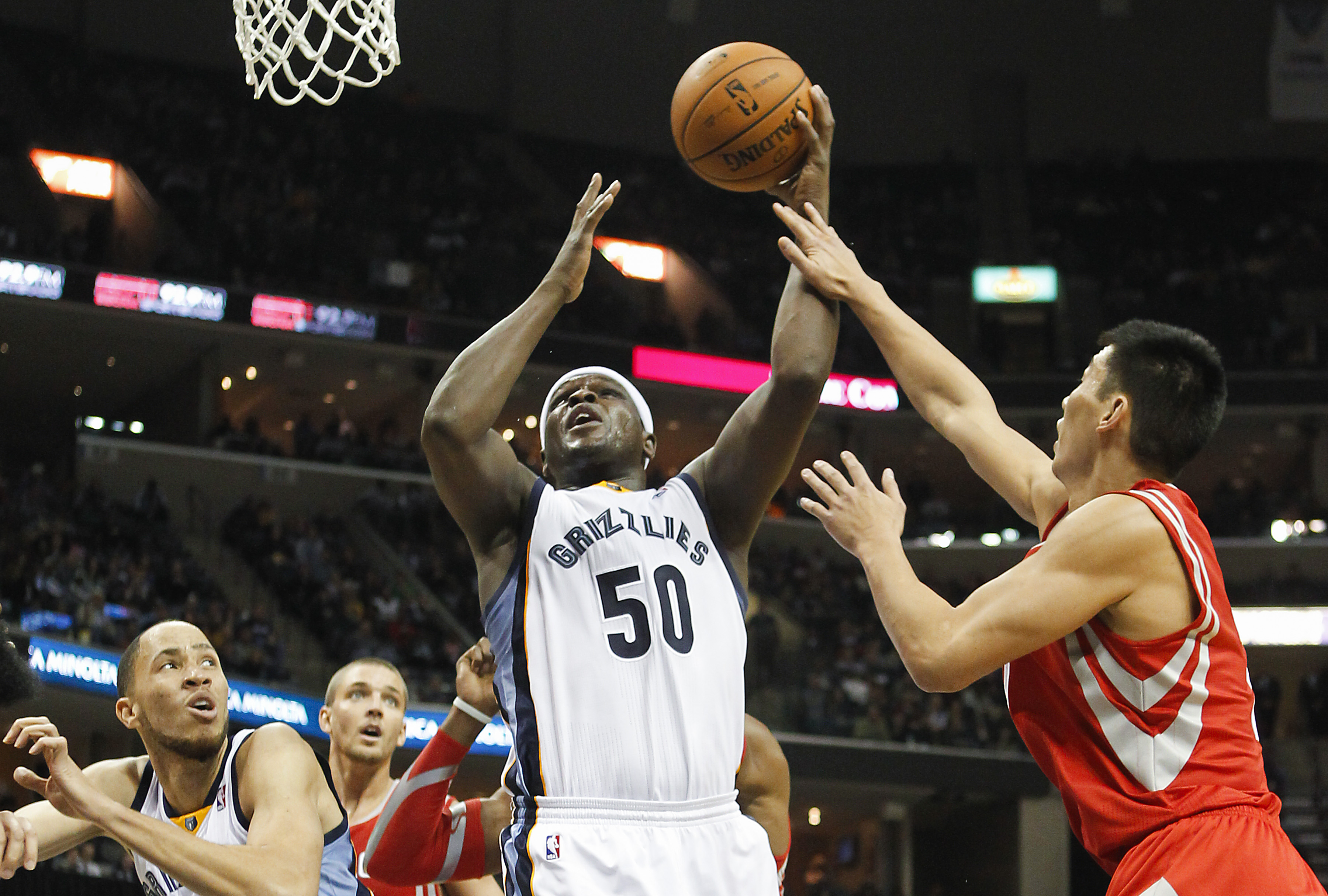 Projected Starting Line-up: Mike Conley, Courtney Lee, Tayshaun Prince, Zach Randolph, Marc Gasol
Taking advantage of a shorthanded Oklahoma City Thunder team after beating the Clippers in the first round, the Memphis Grizzlies made their first trip to the Western Conference Finals.
That's where the story of the 2013 Memphis Grizzlies peaked as they were swept by the San Antonio Spurs.
They were dealt a big blow in the early season with their best shooter from their playoff run Quincy Pondexter going down with a stress fracture in his right foot.
Then they lost 2013 Defensive Player of The Year Marc Gasol, forcing him to miss 23 games. Not only did they miss Gasol's prodding defense in the paint but also his ability to facilitate from the high-post and hit the elbow jumper.
Gasol is back now, but the Grizzlies made their surge without Gasol in the line-up. Mike Conley, Zach Randolph and unheralded pick ups such as James Johnson, trading Jerryd Bayless for Courtney Lee and reserve bigs such as Kosta Koufos, Jon Leuer and Ed Davis have all made an impact at different times.
Tony Allen is still out with a fractured hand, but even when Allen was in the fold the Grizzlies didn't have quite the same "grit and grind" to their defense. Last season they had the league's second-best defense in terms of points per possession. This season they have clawed back to the middle of the pack after a slow start in that regard.
Their offense is still producing points at an about an average rate.
The Grizzlies are one of the hottest teams in the league, going 8-2 in their last 10 games with one of their losses coming in overtime to the Spurs.
They are still getting things together but the Blazers have had trouble keeping good point guards from affecting games and Mike Conley is one of, if not the most underrated point guard in the league fresh of leading his team to the conference finals with little to no recognition for it.
Courtney Lee's 41 percent shooting from the three-point line has give the Grizzlies some desperately needed spacing and Mike Miller has managed to *knocks on wood* play in all 42 games so far this season.
The Grizzlies are now only two games outside of the playoffs and they have personnel who know how to win in tough situations.
After a rough start to the season, the Grizzlies are grinding their way back into the playoff picture.