Blazers Slip In January's Final NBA Power Rankings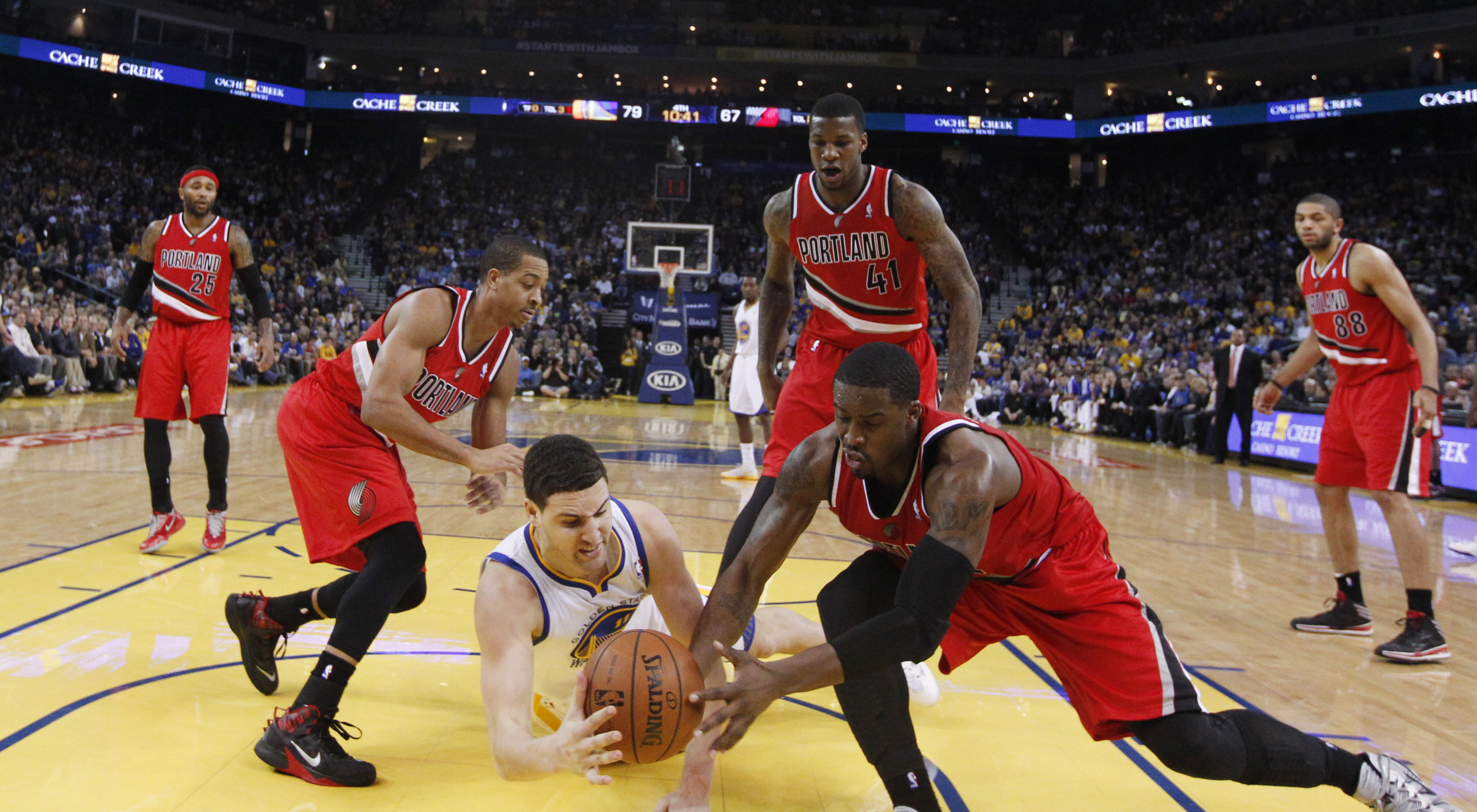 Three losses were enough for the Blazers to drop in the latest edition of the NBA power rankings from across the internet.
Marc Stein of ESPN.com: 3 (last week: 2)
We're asking you, Blazermaniacs: What should we focus on? The fact that your team needed only 44 games to match last season's win total of 33 and has Terry Stotts dueling OKC's Scotty Brooks for the right to coach the West All-Stars? Or the fact Portland is just a mortal 9-7 since the 24-5 start?
Marc Spears of Yahoo! Sports: 3 (last week: 2)
The NBA announces All-Star reserves Thursday. Portland is deserving of two in LaMarcus Aldridge and Damian Lillard.
Matt Dollinger of SI.com: 4 (last week: 2)
The Blazers lost all three tough road tests last week, falling at Oklahoma City, Houston and Golden State. They managed a season-low 88 points against the Warriors on Sunday and were held to 33.7 percent shooting, their first time under 40 percent this season.
Kurt Helin of NBCSports.com: 6 (last week: 2)
Yes, LaMarcus Aldridge should have been voted in an All-Star starter if we were going by talent and how they played the first half of the season. But the fan ASG vote is a popularity contest. Aldridge needs a good playoff run by the Blazers this season and some more Trail Blazers game on national television to raise his profile.
Matt Moore of CBSSports.com: 7 (last week: 2)
This is the part of the film where the superhero looks down and realizes he can bleed.
John Schuhmann of NBA.com: 6 (last week: 2)
Pace: 97.9 (8), OffRtg: 110.0 (1), DefRtg: 105.5 (23), NetRtg: +4.5 (7)
The Blazers have played seven games in 10 days in eight cities against the top 11 teams in the West, and still have to face the surging Grizzlies on Tuesday. Damian Lillard has struggled through this stretch, but LaMarcus Aldridge has been adding more variety to his offensive game. Only 53 percent of his shots over the seven games have been from mid-range, compared to 65 percent in his first 38 games.
This week: vs. MEM, vs. TOR
Jason Patt of SBNation.com: 4 (last week: 2)
The Blazers finished up a grueling 2-3, week, with all three of those losses coming on the road. LaMarcus Aldridge's week ended with a dud in a loss to the Warriors, but in a comeback win over the Nuggets, Aldridge poured in a career-high 44 points
LaMarcus Aldridge averaged 35.7 points and 16.0 rebounds in their three TNT Thursday games.
David Aldridge of NBA.com didn't do his normal power rankings because he put together a fantastic oral history on the tenure of outgoing commissioner that every NBA fan should read.