The Scouting Report: at Golden State Warriors II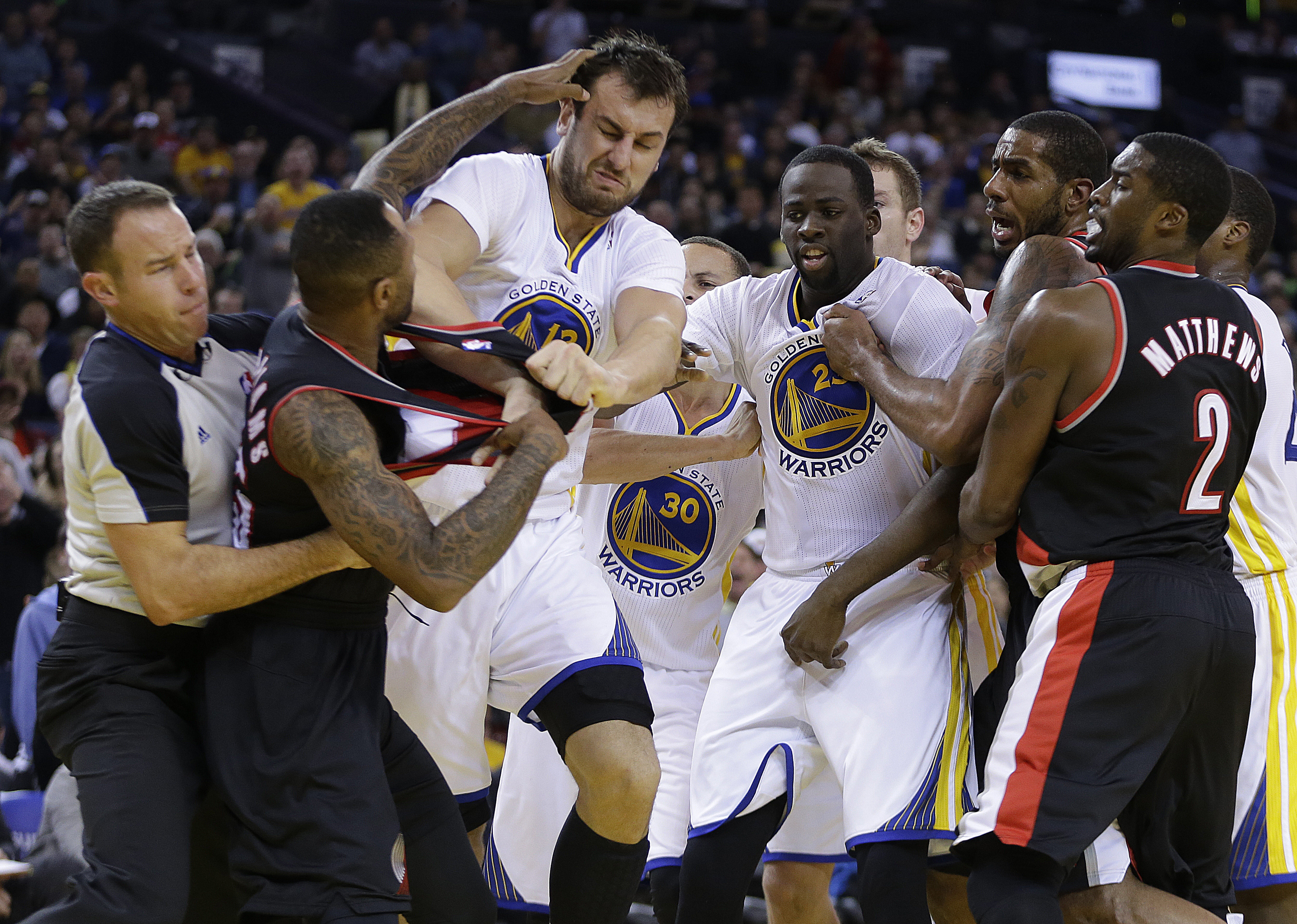 Projected starting line-up: Stephen Curry, Klay Thomson, Andre Iguodala, David Lee, Andrew Bogut
http://www.youtube.com/watch?v=uK7jKi-9VtU
Blazers guard and Oakland native Damian Lillard suggested after Portland's win Saturday that there might be some bad blood between these two teams.
There were two ejections in the game and it the altercation resulted in two suspensions and three fines.
It also proved to be one of many defining moments for the Trail Blazers, prompting LaMarcus Aldridge to go off for one of his 30-point, 20-rebound performances because he wanted to win the game for the players who stood up for him.
Tonight, however, will be different. That is because the Warriors are very different with Andre Iguodala. David Lee is proud of their record with what those in the Bay Area call their "#FullSquad:
And they should be.
Only 12 five-man line-ups in the NBA have logged over 300 minutes this season. The Warriors starting line-up is the best in the league in terms of net rating, pace-adjusted point differential.
The Blazers are fourth among those 12 teams.
What sets apart the Warriors is their ability to defend–led by Iguodala and Bogut–and their ability to score.
When you talk about the Warriors offensively, everything starts with Stephen Curry. After he destroyed the Denver Nuggets, the rest of the World realized that he may be the greatest shooter to ever play the game. Curry was rewarded for his greatness by being selected as a starter in the NBA All-Star game.
The second part of the duo they call "The Splash Brothers" is Klay Thompson. Both are excellent three-point shooters but Curry creates more of his own looks than Thompson.
We will likely see the Blazers put Nicolas Batum on Curry at some point during the game with Lillard moving over to Thompson and Wesley Matthews picking up Iguodala.
The difference in having Iguodala is extremely important not only for defense but because of his abilities as a secondary ball-handler.
Part of the reason the Warriors were so successful last season was the ability to play Jarrett Jack alongside Curry and now Iguodala allows Curry some freedom from the burden of initiating the offense.
Also, LaMarcus Aldridge has been on a tear against the Warriors in his last two meetings against the spanning back to the final game of last season.
Aldridge has posted 30 points and 21 rebounds in back-to-back games against the Warriors.
Then there's probably the two best shooters at the point guard position and Lillard returning to his hometown which is always a treat to watch.