Road Takes: Curry, cold shooting dooms Blazers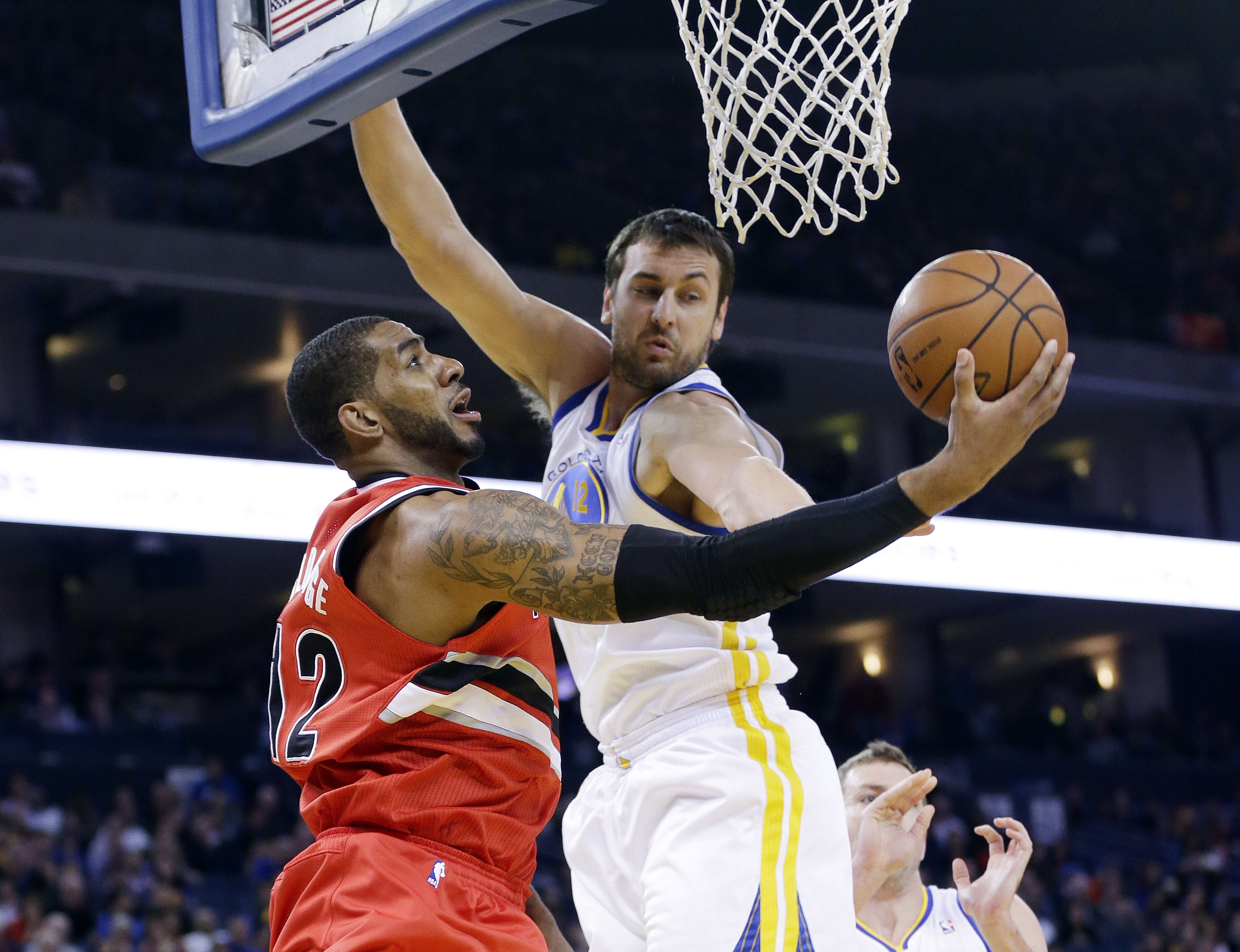 It's a sad truth and the structure of it's schedule that there will be nights that teams simply don't have it.
But, it's not that simple for the Blazers.
The Golden State Warriors were locked in defensively from the very beginning, making Portland work for everything. It culminated in a 103-88 victory for the Warriors.
The Blazers starters struggled for most of the game and the only lead that they were able to get was behind solid second quarter play by the bench unit that helped them against Minnesota on Saturday.
Robin Lopez probably had an effective game for the Blazers but only took seven shots and finished with 10 points and nine rebounds.
Nicolas Batum, Damian Lillard, Wesley Matthews and LaMarcus Aldridge went a combined 13 for 48 (27 percent) from the field. Add in Mo Williams and five of Portland's top six leading scorers shot 28%.
The Blazers held a one-point halftime lead in large part because of their bench. The unit with Thomas Robinson, Joel Freeland, Mo Williams, CJ McCollum along with Wesley Matthews helped get the Blazers a lead that got to as big as seven.
LaMarcus Aldridge had the worst night of all, going 2 for 14 from the field. Credit David Lee and the Warriors for playing solid and physical defense.
The Blazers bench couldn't recapture their magic from the first half and even in a fourth quarter where they cut the Warriors' lead to nine, they did so with their defense. They still shot 31 percent from the field in the final period including going 2 for 7 from the three-point line.
Whether it was tired legs, the Warriors defense or a little bit of both, the Blazers offense was never able to get their footing. Once the Warriors and Curry went on their runs, as they always seem to do, Portland just didn't have their usual next gear on offense.
Curry had a Curry game, scoring 38 points helping lead the Warriors. It was a testament to the Warriors defense that they were able to defeat the Blazers when their two leading scorers–David Lee (19.3 points per game) and Klay Thompson (19.1)–went a combined 12 for 37 (32 percent) from the field.
Terry Stotts was looking for some kind of spark to get the Blazers back in the game decided to go with a four guard line-up with Mo Williams, McCollum, Lillard and Matthews along side Aldridge.
They cut the lead from 22 down to nine points despite not shooting well but they didn't have enough. They had handful of and-1 opportunities that didn't fall that could have changed the momentum but combining that with an off night from three and Aldridge was too much for the Blazers defense to overcome.
Especially against Steph Curry.