Links: Blazers' NBA Inside Stuff teaser, C.J. McCollum's new show and more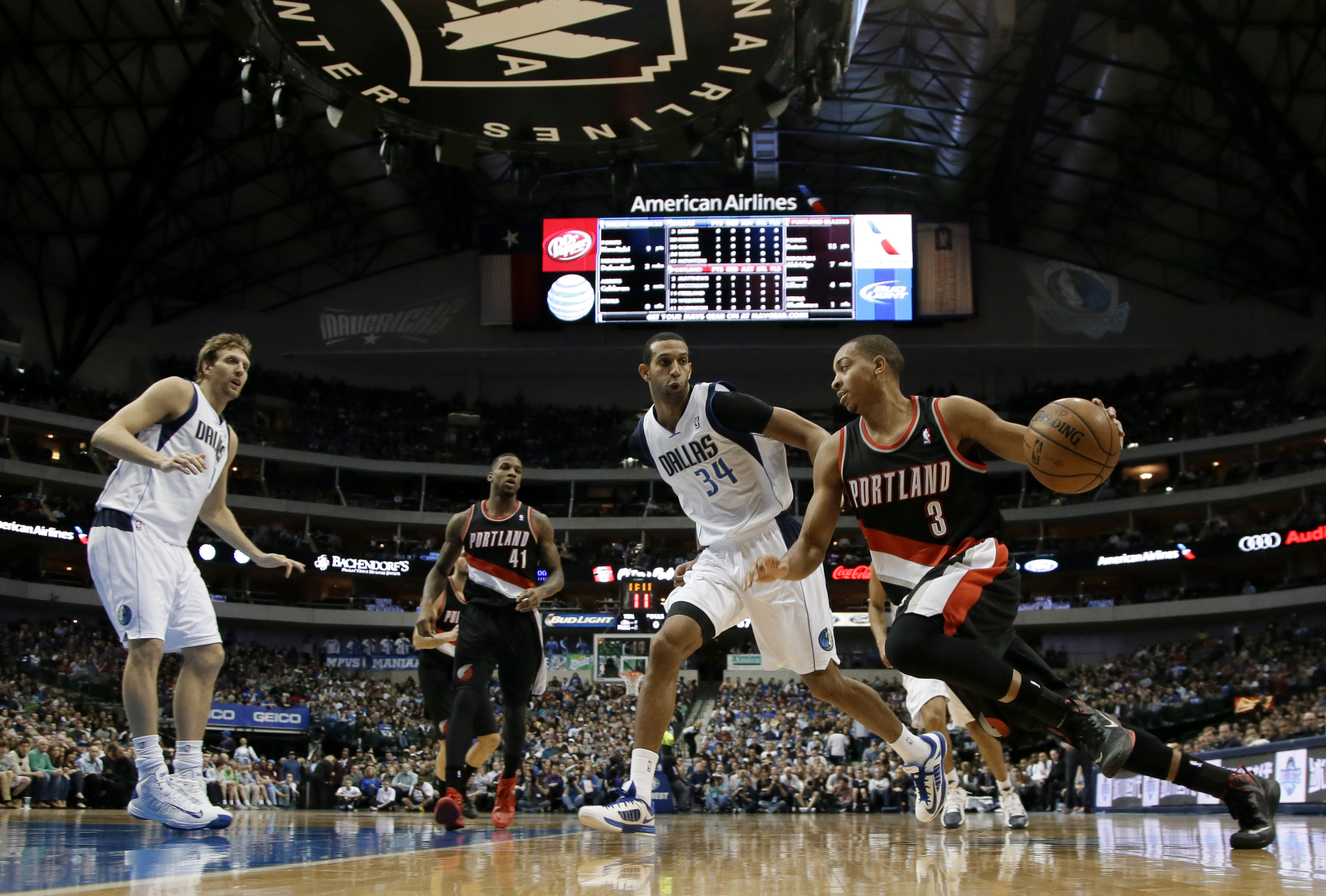 We haven't done this in a while.
There's been lots to catch you up on and perhaps some things we missed earlier, but fear not, the links are here.
NBA Entertainment was filming at the Blazers practice facility last week and here is a sneak peak of the end result.
NBA Inside Stuff airs at 9 A.M. pacific time every Saturday on NBATV so set those DVR's.
Daniel Nowell, in the latest edition of ESPN.com's True Cities series, took a look at the Blazers, the adjusting of expectations and the struggling defense.
Perhaps more pressing is the material issue of their defense. With wins come scrutiny, and Portland's defense doesn't hold up under much. While the Blazers have been, at their peak, an above-average unit, they've spent the better part of the season below average and are trending worse. They currently rank 26th in the NBA in defensive efficiency, a figure that no amount of squinting can make palatable. The question is: As one of the league's healthiest teams, why have the Blazers slipped from their defensive peak? Do we read that as a team that possesses the gear necessary to defend respectably, or as a team building the habit of relying on its offense?

Either position could be credibly supported. While the Blazers rebuilt their bench into a net positive this summer, they are relying on heavy contributions from Mo Williams, Joel Freeland, and Dorrell Wright — decent or very good players all, but none of them lockdown defenders. With the heavy minutes the starters play and the defensive limitations of the bench personnel, this may be a strict effort-preservation mission. They are 8-4 against the Spurs, Pacers, Heat, Rockets, Clippers, Thunder and Warriors. That's a small sample size, but it may suggest that the Blazers are as capable as dialing up for premier opponents as any other contender.
Read the rest of that piece here which touches on how the Blazers season, however good, has been characterized about what they are not.
Robin Lopez has been named an ambassador for Wizard World Portland Comic Con. Here's part of the full interview with Wizard World via Casey Holdahl of TrailBlazers.com and ForwardCenter.net.
Wizard World: What does it mean to you to be part of a ceremony kicking off Wizard World Portland Comic Con?

Robin Lopez: This is so exciting for me. The great thing about basketball is that it's a passion for people — and the same thing with comics. When you can get those two interests to unite in some way, that's pretty indescribable for me. That's a good feeling to have both of them come together.

Wizard World: Which Comic Cons have you been to before?

Robin Lopez: I've been to smaller ones, like when I went to (Wizard World) New Orleans last year, and I've been to bigger ones like New York, and both have their benefits. I'm excited to see what Portland's is going to be like.

Wizard World: What's your favorite thing about attending Comic Cons?

Robin Lopez: It's got to be meeting the creators and getting original art. I love original art.

Wizard World: So what are some of your favorite pieces that you've gotten?

Robin Lopez: I have a George Perez head shot. No one usually gets head shots, and I have a George Perez of Raven from Teen Titans that I love. I love that piece to bits.
Former Trail Blazers All-Star Clifford Robinson is going to participate in the newest season of the CBS reality show Survivor. Most recently Robinson joined Dennis Rodman for a tour of North Korea and there are some details on why he joined the show from Entertainment Weekly (h/t to Casey Holdahl of TrailBlazers.com).
Robinson played 18 seasons in the NBA for the Portland Trail Blazers, Phoenix Suns, Detroit Pistons, Golden State Warriors and New Jersey Nets — averaging over 14 points a game and making the playoffs every season but one (sorry, 2004). So how did he end up on Survivor? "He's a fan of the show," says host Jeff Probst, who in the past has also welcomed other professional athletes or coaches like Gary Hogeboom, Jimmy Johnson and Jeff Kent to compete on the reality hit. "There's a common thread through all the former athletes and people that have been involved in sports like Jimmy Johnson, and it's the competition. Jeff Kent talked about it a lot. He said, 'This won't define me, but it is something I want to try.' Cliff was the same way. He made a lot of references during casting to the high he got from having to win in order to eat. He'd say, 'Because if I don't win, I might not be asked back, and if I'm not asked back I don't make my money, and if I don't make my money I don't eat. So I have to win to eat.' And that's the essence of Survivor: You have to win to stick around.'"
Forbes released their valuations of all 30 NBA franchises and the Trail Blazers moved from 15th on the 2013 list to 12th, citing the team's naming rights deal with Moda Health.
Current value: $587 million
Revenue: $140 million
Operating profit: $30 million

The Trail Blazers' 195 game home sellout streak ended last season as the team missed the playoffs for a second straight year. The team still finished with the NBA's fourth highest attendance at 19,829 per game, but luxury suite sales were a problem with only 30 of 57 all-event suites leased for the season. The team added Moda Health as a naming rights partner in August in a 10-year, $40 million deal. The agreement left only three NBA venues without a corporate name out front: Palace of Auburn Hills, New Orleans Arena and Madison Square Garden.
Here's the intro from Kurt Badenhausen
When David Stern steps down from his role as NBA commissioner on Feb. 1 after 30 years in the top job, he'll leave the league almost unrecognizable compared with the one he inherited in February 1984. Once a struggling also-ran to other professional sports, the National Basketball Association is now a global money machine, thanks in large part to Stern's leadership on labor relations, drug testing, team expansion and other issues. NBA revenues, which were $118 million for the 1982-83 season, hit $4.6 billion for the league's 30 teams last year. The Sacramento Kings—sold for $10.5 million in 1983—changed hands in May for $534 million. Playoff games were shown on tape-delay in the early 1980s, but are now broadcast live in 215 countries around the globe.