LaMarcus Aldridge and Damian Lillard Officially Make Team USA Roster Pool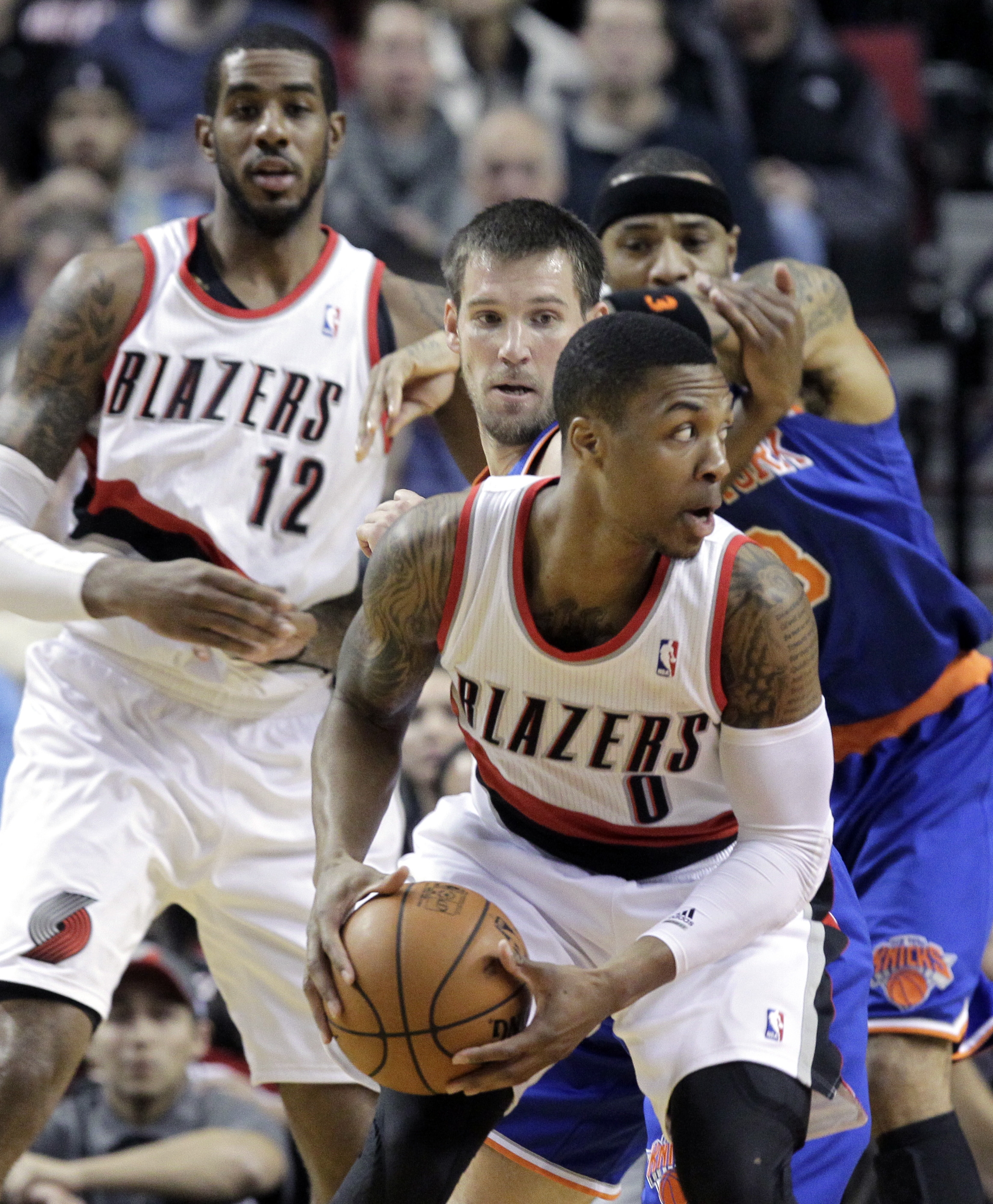 USA Basketball officially announced the 28-man roster pool for the 2014 World Championships in Spain this summer and the 2016 Olympics in Rio de Janiero, Brazil.
Two Trail Blazers players are listed on the roster as part of 14 "newcomers," in Damian Lillard and LaMarcus Aldridge.
"The strongest roster we've ever had," said Team USA Men's National managing director Jerry Colangelo in an opening statement.
Kevin Durant and Kevin Love will play in the World Championship according to Jerry Colangelo when asked about those players he's received commitments from.
Colangelo also mentioned that this is LaMarcus Aldridge's first time with the senior team is "definitely committed" to playing in the 2014 World Championships in Spain.
Mike Krzyzewski, head coach of Duke University and the head coach of USA Basketball, lauded the depth of big men in this edition of Team USA and cited Aldridge as one of the reasons why.
LeBron James, Carmelo Anthony and Chris Paul are not expected to compete in the 2014 World Championships.
The roster is full of big men and Coach K said "that would be utopia" as he talked about having to play LeBron James at center in the London Olympics. Aldridge, DeMarcus Cousins, Anthony Davis, Andre Drummond and also the returning Dwight Howard are all part of the pool.
One interesting thing to note was that Coach K was that he called Kevin Durant and Kevin Love power forwards, which could mean that Aldridge may be a center for Team USA. Another center for Team USA could be Anthony Davis, who was a member of the 2012 Olympic squad, whom Coach K said will be a "rim protector."
Jerry Colangelo said in his final statement that there are "no locks," but considering he mentioned LaMarcus Aldridge in his first statement certainly doesn't hurt his case.
Coach K also added that the "pool is fluid" so depending on injuries or players backing out for contractual reasons, there's still a possibility that that this 28 isn't the final 28 that try out during the summer.
Here is the full list of the 28 players in the pool.