The Scouting Report: at Oklahoma City Thunder (2)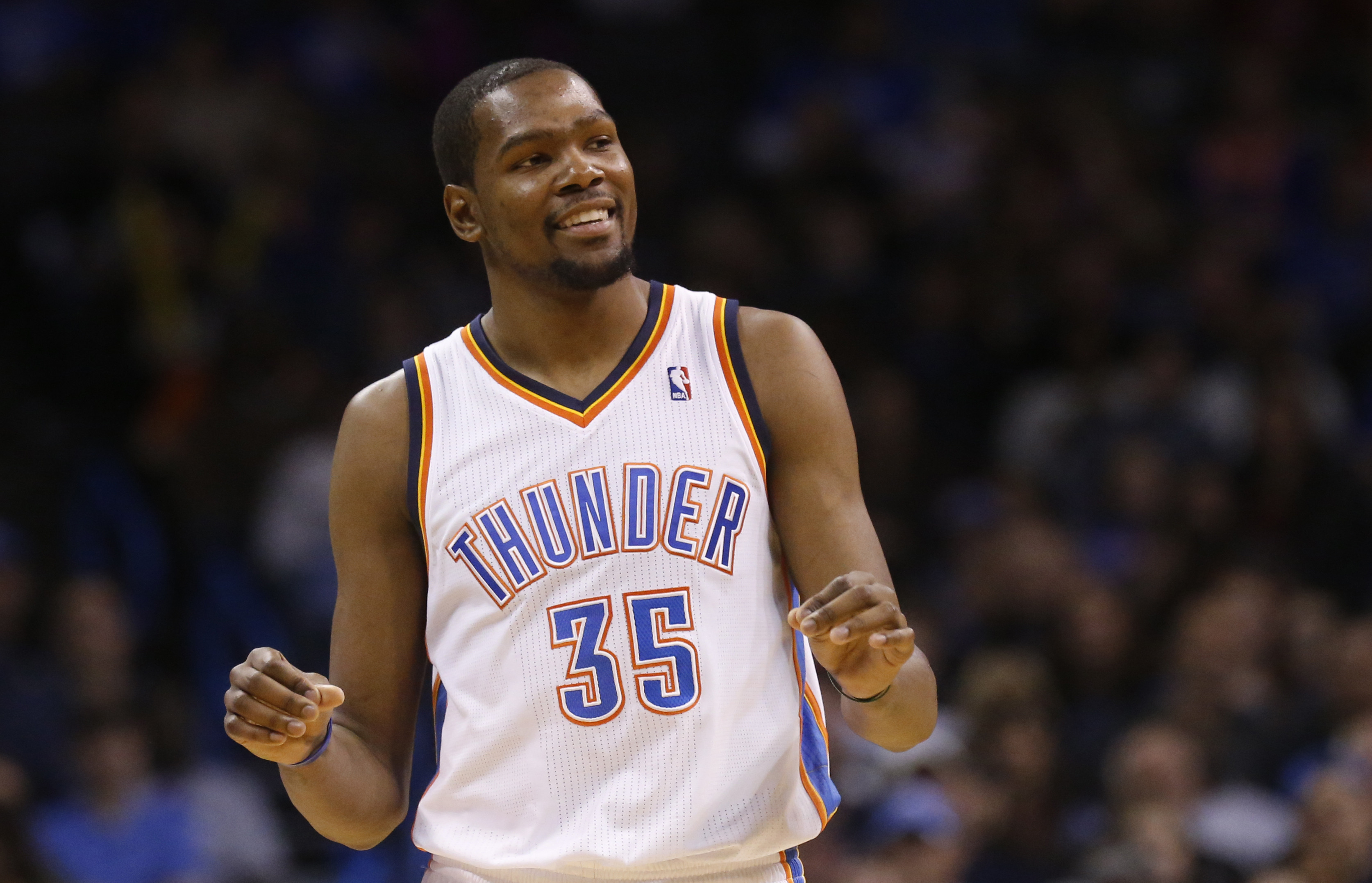 Projected Starting line-up: Reggie Jackson, Thabo Sefolosha, Kevin Durant, Serge Ibaka, Kendrick Perkins.
A couple of weeks ago before the Trail Blazers played the Oklahoma City Thunder on New Year's Eve I said that the Thunder should be able to keep going despite not having Russell Westbrook.
The reason for that was because of how well Reggie Jackson had been playing off the bench. Well, it just so happened that a few weeks later Kevin Arnovitz of ESPN.com posted a more detailed and in-depth look at the Thunder's success since replacing Westbrook with Jackson.
They've been lockdown on defense, playing at a level that of the Indiana Pacers and they've scored well enough to be successful. Having Westbrook back makes them more of a threat but he's still nursing his knee after getting his meniscus operated on for the third time.
The Thunder are starting to hit their stride again. After blowing a double-digit lead in the fourth quarter against Portland when the Trail Blazers played probably their best defensive quarter of the season, they've gone 6-4.
However, they're coming in to tonight with a three-game winning streak which included Kevin Durant's career-high 54 points against the Golden State Warriors on Jan. 17.
The previous meeting required the Blazers to lock down defensively and they also needed Kevin Durant to miss every single shot he took down the stretch. They deserve credit for keeping Durant and the rest of the Thunder out of the paint.
However, I'm not sure if that type of effort can get them a win again.
This Oklahoma City team without Westbrook has gotten more time to gel and more time to learn from their mistakes. Great teams do that and the Thunder have been a great team for the last four years.
Serge Ibaka has been extremely efficient since Westbrook left, shooting 55 percent from the field as he has transformed from a raw shot-blocking talent to one of the league's best midrange shooters.
Also, things get even more hairy if the Blazers don't have Nicolas Batum, who is questionable after re-injuring his finger last night.
Aldridge was fantastic in the last win against OKC but Batum was the difference maker in the fourth quarter. He made some shots but more importantly,  he was mores disruptive on defense. He was holding and not letting Kevin Durant get free for catches in the fourth quarter.
He was also covering a ton of ground and as Casey Holdahl of TrailBlazers.com wrote yesterday, nobody covers more ground on the Blazers than Batum.
And then there's plays like this nobody else on the Blazers is capable of, at least that we know of.
https://vine.co/v/MB7xn5alHir
Ibaka missed that contested shot and that was the best example of Batum's impact defensively in that decisive fourth quarter on New Years Eve.
The loss of Batum could be a big blow and if we see that, we'll see which of the Dorell Wright/Will Barton/Allen Crabbe collection of wing players will get the nod alongside C.J. McCollum. Batum averages nearly 36 minutes a game and it will likely be a tandem effort to make up those minutes.
Whether Batum plays or not is still uncertain according to reports, it would be a tough blow to lose him for two reasons: 1) his shooting and most importantly his passing is key to Portland's offense and 2) they can ill-afford to lose another defender to throw at Durant especially their most-equipped defender when it comes to trying to contain him.
With or without him, Portland has a chance to clinch a win of the season series and have a tiebreaker over the Thunder which could be big come April.