Lowe: Aldridge should start, Lillard should make West All-Stars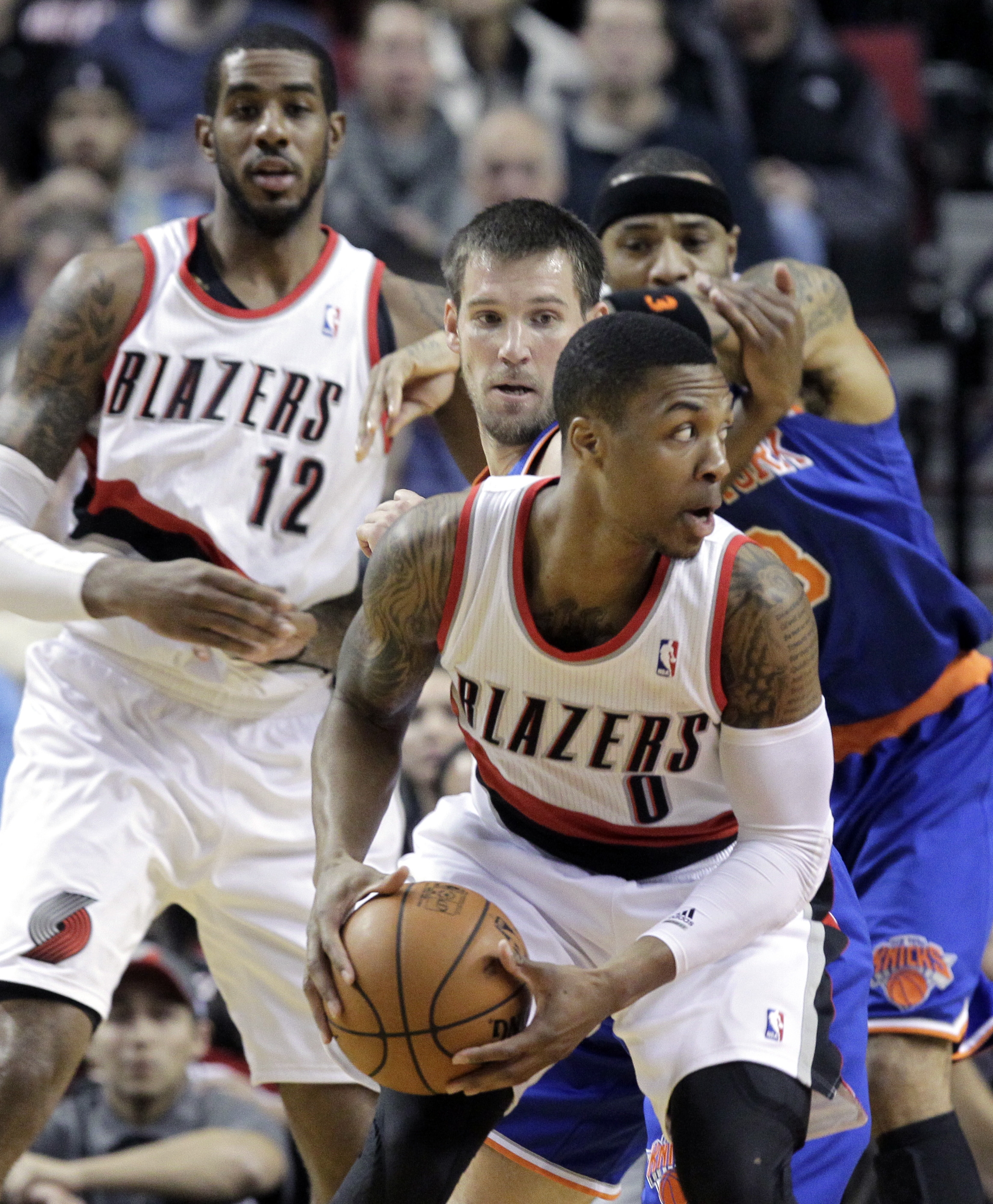 Zach Lowe, NBA writer for Grantland.com, posted his NBA All-Star teams for both the Western and Eastern Conferences.
Lowe has Aldridge penciled in as a starter alongside Kevin Love and Kevin Durant.
WESTERN CONFERENCE
Starters
G James Harden, Houston Rockets
G Stephen Curry, Golden State Warriors
FC Kevin Durant, Oklahoma City Thunder
FC Kevin Love, Minnesota Timberwolves
FC LaMarcus Aldridge, Portland Trail Blazers

Reserves
G Tony Parker, San Antonio Spurs
G Damian Lillard, Portland Trail Blazers
FC Blake Griffin, Los Angeles Clippers
FC Dirk Nowitzki, Dallas Mavericks
FC Dwight Howard, Houston Rockets
WC Anthony Davis, New Orleans Pelicans
WC DeMarcus Cousins, Sacramento Kings
Lowe didn't have a lot to say about Aldridge because honestly, what else can you say about him?
But, Lowe did have some interesting analysis on Damian Lillard who is on pace for one of the best three-point shooting seasons ever.
Lillard is on pace for one of the greatest 3-point shooting seasons ever, perhaps the second-best, behind only the prolonged hot streak that doubled as Curry's 2012-13 season. Lillard is on pace for 600 3-point attempts, and he's shooting 44 percent. Only seven players have ever hit even 40 percent from deep while jacking at least 550 attempts, and each accomplished that double just once in his career.
Obviously these lists were done considering Chris Paul won't play due to injury and that Kobe Bryant won't participate for the same reasons.
Lowe did a lot of work putting the list together, so read the rest here.