The Scouting Report: at Houston Rockets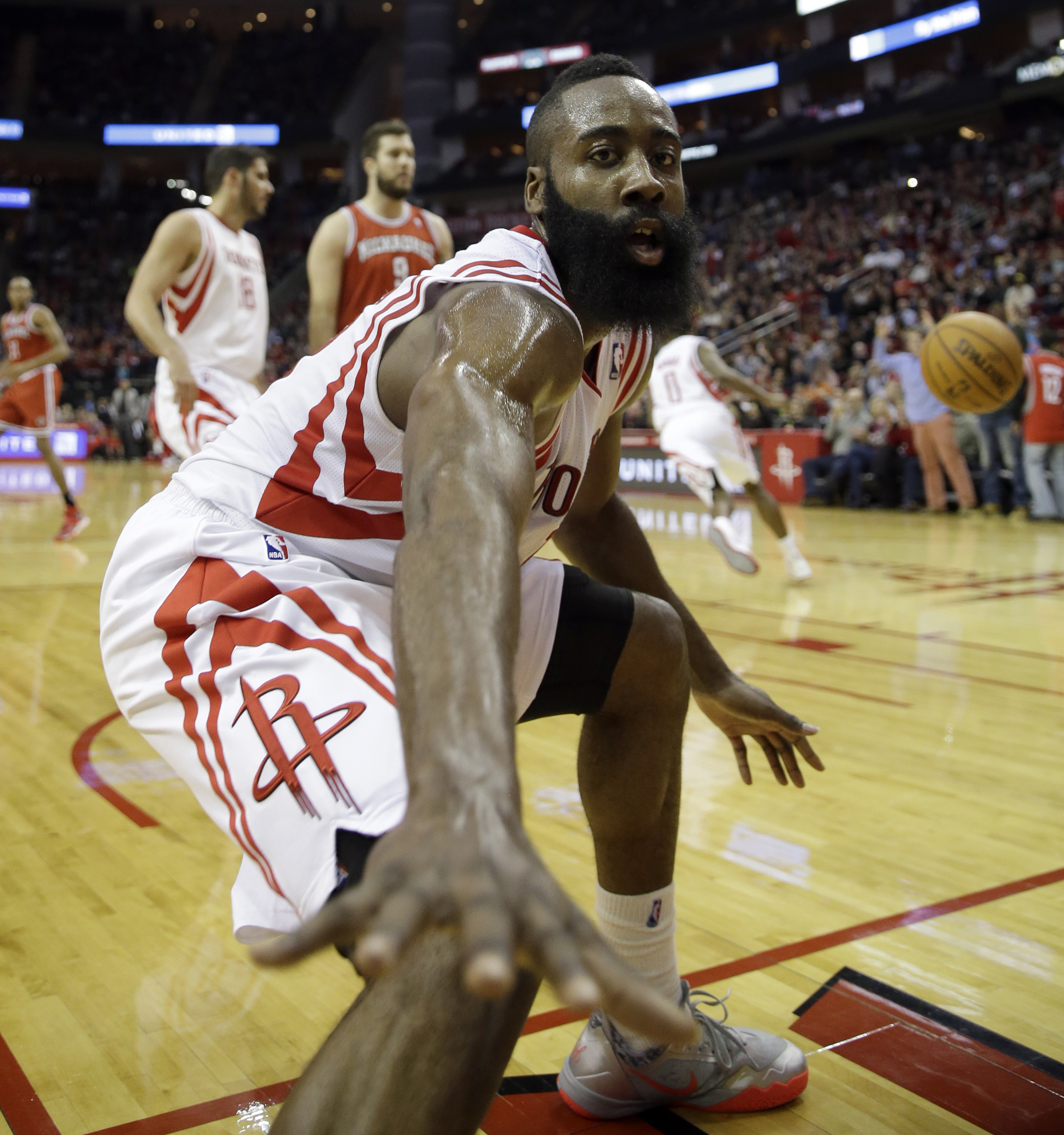 Projected starting line-up: Jeremy Lin, James Harden, Chandler Parsons, Terrence Jones, Dwight Howard
Whether he starts or not is unknown, but point guard Patrick Beverley will be available to return for the Houston Rockets on Monday against the Trail Blazers according to Yahoo! Sports' Adrian Wojnarowski.
With Beverley back in the line-up, it gives Houston probably their best option for trying to contain Damian Lillard.
Lillard's numbers against Beverley haven't been that great so far. According to NBA.com, in the two match-ups they've had so far this season, Lillard is six-for-20 when Beverley is on the court.
Overall in two games against Houston, Lillard is eight-for-27 (29.6 percent) from the field.
Beverley has a lot to do with this because of his constant full court pressure he applies on Lillard. Lillard would never use this as an excuse, but as those who have played basketball before can attest, there are few things more annoying than someone pestering you full court.
As you can see, the pressure is constant and the numbers for Lillard against this coverage from Beverley haven't been very good. Beverley is a fierce competitor and Houston will be better, especially in their efforts to contain Lillard, with him back on the court.
In the last match-up, LaMarcus Aldridge had one of the better games of his career scoring 31 points and grabbing 25 rebounds against Dwight Howard. Howard had a great game as well with 32 points and 17 rebounds in an old school battle of great bigs.
The Rockets tried a little bit of everything when it came to trying to defend Aldridge. They had Terrence Jones on him, they doubled him and they eventually stuck with Dwight Howard on him in the closing minutes.
Howard is probably the best option to guard Aldridge but it's a tiresome task so it would surprise me to see him match-ed up on him the whole game.
I usually find watching Houston to be an unpleasant experience. They get fouled a lot, it forces other teams' fans to start complaining about the officiating and who ever doesn't have the ball stands around the three-point line ready to jack a three.
They blow everybody away at the line, averaging nearly three more attempts per game than the next closest team. The reason is because of James Harden and Howard mostly.
But while they are usually unpleasant on their own, when they play Portland, one of the best match-ups to watch is Harden against Wesley Matthews. Matthews loves the task of guarding the best and as far as scorers there are few better than James Harden.
The match-up between Chandler Parsons and Nicolas Batum also carries intrigue.
The Blazers must try to force Houston out of their comfort zone defensively and they did just that in the previous match-up as nobody but Dwight Howard had a good game. They also forced Houston, the team that attempts by far the fewest midrange jumpers, to an above-average amount of midrange shots.
Houston is also a much better team at home. They've been volatile all season, jumping between great and awful. That is most easily illustrated by their numbers at home and on the road. At home they defend like a top-five defense but that number becomes astronomically bad on the road.
Houston is a mammoth of a team to beat, especially at home, and with Beverley coming back they're even more challenging for the Blazers.