The Scouting Report: at Dallas Mavericks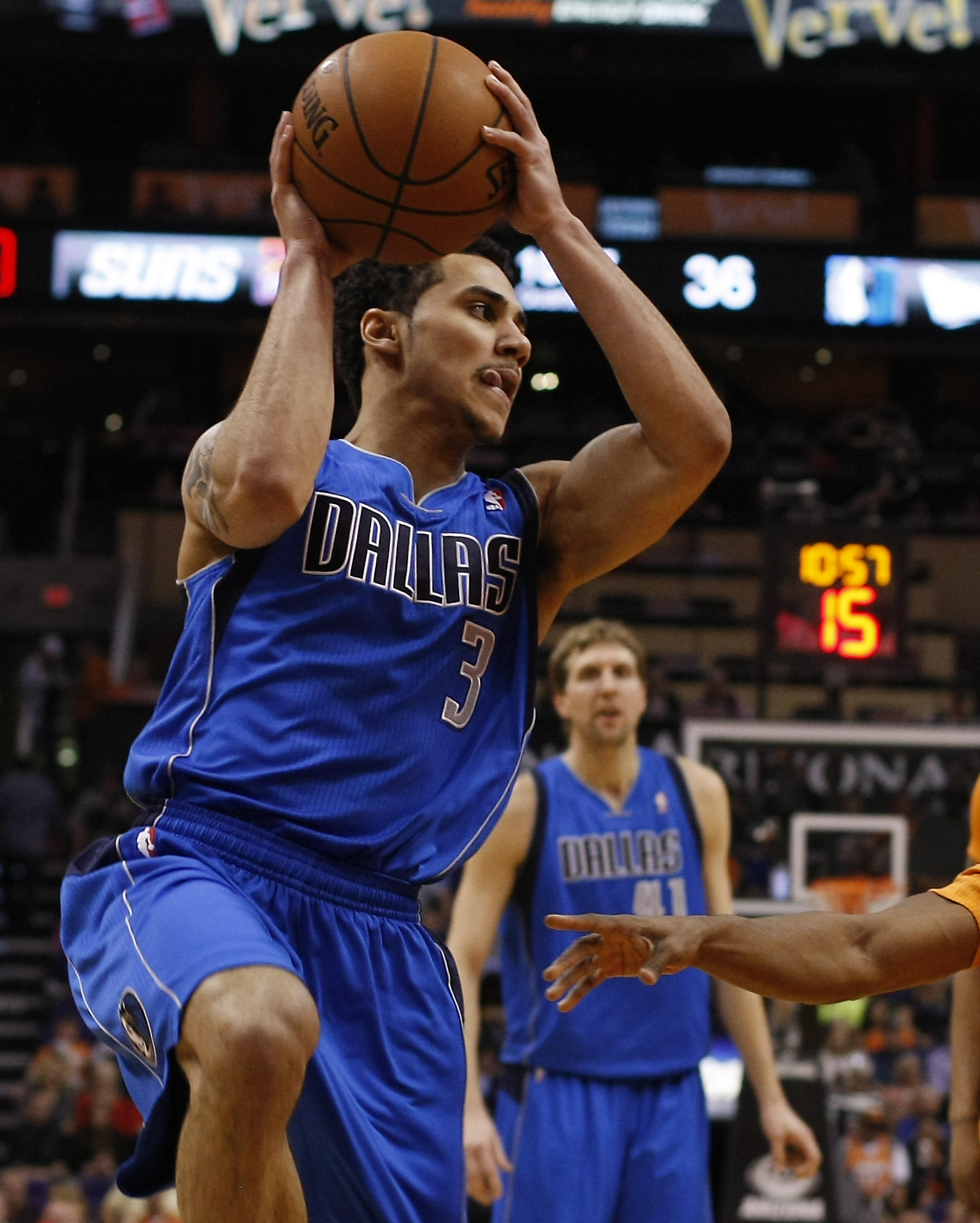 Projected starting line-up: Jose Calderon, Monta Ellis, Shawn Marion, Dirk Nowitzki and Samuel Dalembert.
The Dallas Mavericks played and defeated the Phoenix Suns 110-107 last night in Phoenix.
So, there's no room for excuses here for the Blazers about playing on the second night of a back-to-back since the older Mavericks had to do the same.
However, it was a younger player who made an impact last night for the Mavericks.
With back-up point guard Gal Mekel hurting his right knee and then having to get surgery on it, rookie guard Shane Larkin from Miami (FL) had to step in.
Larkin filled the role exceptionally, scoring 18 points to go with five assists and two steals to support the duo of Nowitzki and Monta Ellis.
The Mavericks formula is much like the Blazers' formula: top-five offense and below-average defense but Dallas simply hasn't been as dynamic as the Blazers this season and nobody has.
If the Blazers want to get another win, they've got to find away to contain Dallas like they contained San Antonio last night. They played above average defense, holding the Spurs to six points per 100 possessions below their normal average.
The Monta Ellis-Dirk Nowitzki pick and roll combination is one of the most deadly in the league.  There will almost surely be some fun back-and-forth between this duo and Portland's main pick-and-roll combo of Lillard and Aldridge.
One guy that should be a key in spurts, as he was last night, is Robin Lopez. Samuel Dalembert is on the wrong side of 30 and Brandan Wright is probably the team's best rim protector.
Dallas' best defensive line-ups are with Dirk Nowitzki and DeJuan Blair but Blair has found himself with fewer minutes after being a starter alongside Nowitzki earlier in the season.
Additionally, the best line-up featuring those two was alongside Gal Mekel of the aforementioned knee surgery.
Monta Ellis is having one of his best seasons in terms of efficiency from the field, shooting over 45 percent which would be his second-best mark of his career in this his ninth season.
Ellis broke Portland's heart by hitting a buzzer-beater in the previous meeting at the Moda Center and quickness (guys like Goran Dragic) has proven to be something of an achilles heel for the Blazers defenders.
However, they did a pretty decent job of containing Tony Parker last night.
Dirk Nowitzki's midrange game and shooting ability is another aspect that has hurt the Blazers. Stretch fours like Ryan Anderson or the crew of stretchy bigs in Phoenix have given Portland trouble and Nowitzki gave Portland's defense fits in the last meeting in Portland.
The Blazers were working on some different defensive schemes including zone defenses. Terry Stotts blamed himself in the previous game for changing the defensive coverages in order to better contain Nowitzki as the Blazers struggled to contain anything Dallas did.
Also, Jose Calderon is one of the league's craftiest and careful guards. Calderon, while he isn't Dallas' biggest playmaker, is their best caretaker of the offense. He averages 1.2 turnovers per game, which is extremely impressive for someone who plays nearly 32 minutes.
Dallas presents a lot of problems for the Blazers and while the Spurs are a better offense overall, Dallas' match-ups might be more problematic for the Blazers.