Links: Wesley Matthews opens up, Lillard carries torch for Oakland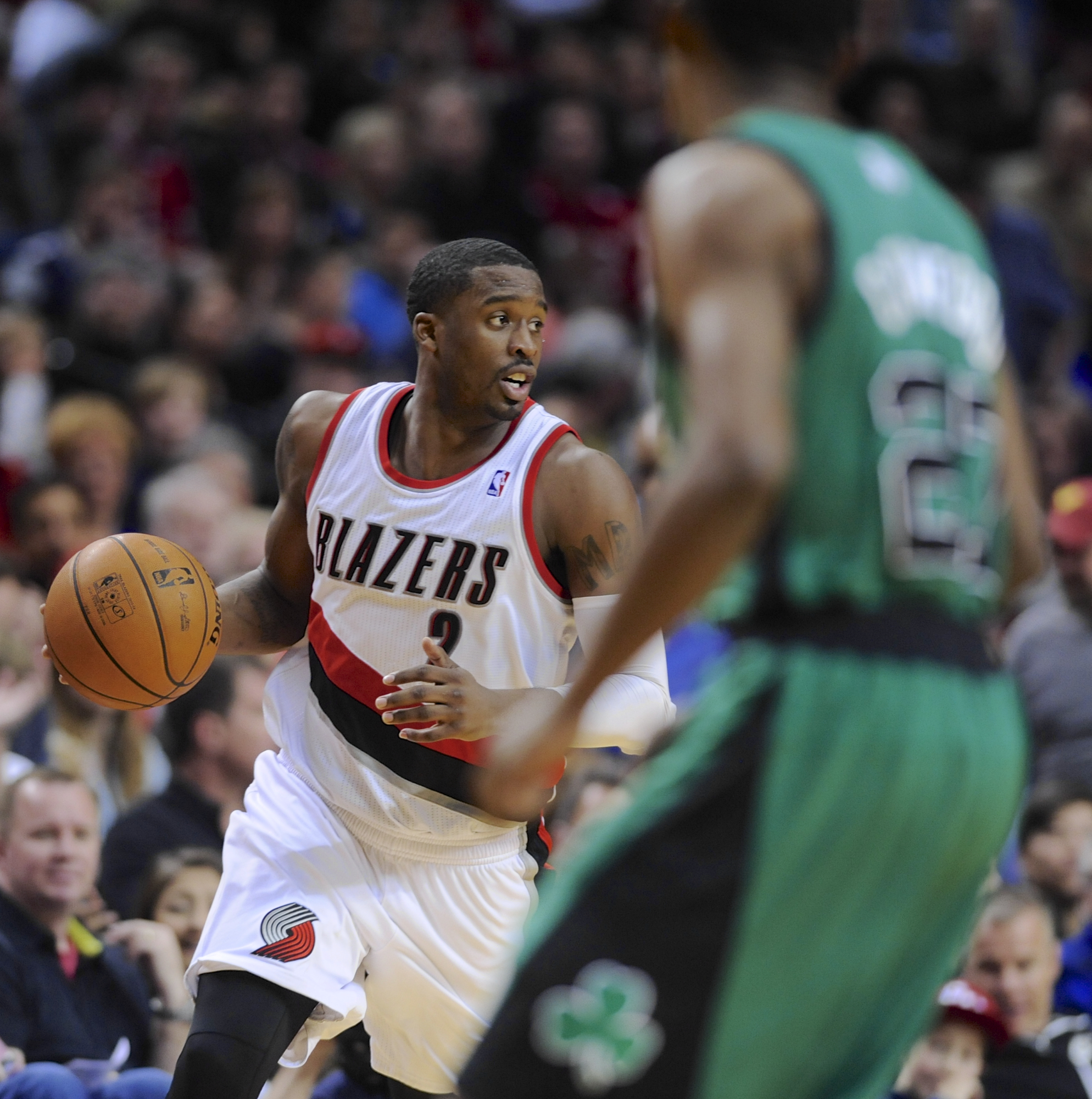 Here's a little sampling of some Trail Blazers content from across the web today over the past few days.
Chris Haynes of CSNNW.com has a must-read on Wesley Matthews and his relationship with his father. Matthews' father was a star athlete and 10-year NBA veteran, but wasn't around for Matthews' upbringing. Haynes writes:
Matthews has been dubbed the "Iron Man" for his willingness to play through multiple injuries with reckless abandon. The moniker is fitting. However, the rigid iron settled in long before his basketball days.

"I don't know if I'll fully know the extent of my upbringing until I have a kid," he admitted. "I know it hardened me. It made me tougher. I don't know if that's good or bad. But I know I'll find out down the road."

To this day, Matthews still doesn't know why his dad took off and he says it really doesn't matter. He never asked his pops what happened. To him, it's irrelevant because his dad should have been in his life, regardless.
Haynes has more sensitive stuff from the usually stern Matthews here.
Lee Jenkins of Sports Illustrated wrote a piece on how Damian Lillard is carrying the torch for Oakland point guards and the Trail Blazers with some great stuff from the guards who came before him like Brian Shaw and Gary Payton.
"He plays like the rest of us did, with that little swagger and that complete calm," Payton says. "He doesn't get rattled. That quality comes from Oakland, from the neighborhoods, from going into other gyms and getting challenged."

Lillard is the product of a different time — more of a sniper than his predecessors, less of a stopper — but the same hard-bitten place. "You learn the history, and you learn that Oakland carries weight," he says. "It means you don't get scared. You want to play one-on-one? We can do that. You want to fight after a game at the park with your cousins? I guess we can do that too."

He wears number 0, which he considers an O, for his hometown. He talks in reverential tones about the first time he met Payton, at Jerry's Beefburgers in San Leandro when he was 13; about Kidd telling him, "We're passing the torch to you"; and about a pickup game at Tassafaronga Recreation Center a month before he was drafted, when he was confronted by the city's 5'9″ sasquatch: Hook, still battling addiction, was out of jail. "He played me really hard," Lillard recalls. "It felt like Hook was telling me, 'You're the next one representing Oakland. Let me see what you got.'" Lillard passed the initiation.
Lots of good stuff as always from Sports Illustrated's home-run hitter.
Joe Freeman of the Oregonian took a look at Portland's success out of timeouts and Terry Stotts' success in drawing up plays.
"The play is so good in the NBA," Watson said. "I think it's very important to score out of timeouts … because when you're playing San Antonio, Oklahoma City, or another one of the top teams in the NBA, six points a game is important. It's major. It's a discreet six points that no one pays attention to. It's a sneaky six points. And it may either help you win the game or lose the game."

The Blazers' success out of timeouts has helped them win more than they've lost. Last month, with the help of Synergy Sports' data and statistics compiled by Bloomberg,

Deadspin created a list

 of the NBA's best and worst at designing plays out of timeouts. Deadspin determined that Stotts and the Blazers were the fifth-best offensive after-timeout team in the NBA, accounting for 101.5 points per 100 possessions.

This season, the Blazers (28-9) have run plays after timeouts 190 times and 89 of them — 47 percent — have resulted in a field goal or free throws. The Blazers have been even better in close games. In the final five minutes of games that have been decided by four points or less, the Blazers have scored 16 of 29 times, a success rate of 55 percent.
Also, Freeman and Casey Holdahl of TrailBlazers.com released another episode of their Rip City Report podcast earlier this week, which you can subscribe to on iTunes.