Blazers release first images of finished caricature glasses, full giveaway dates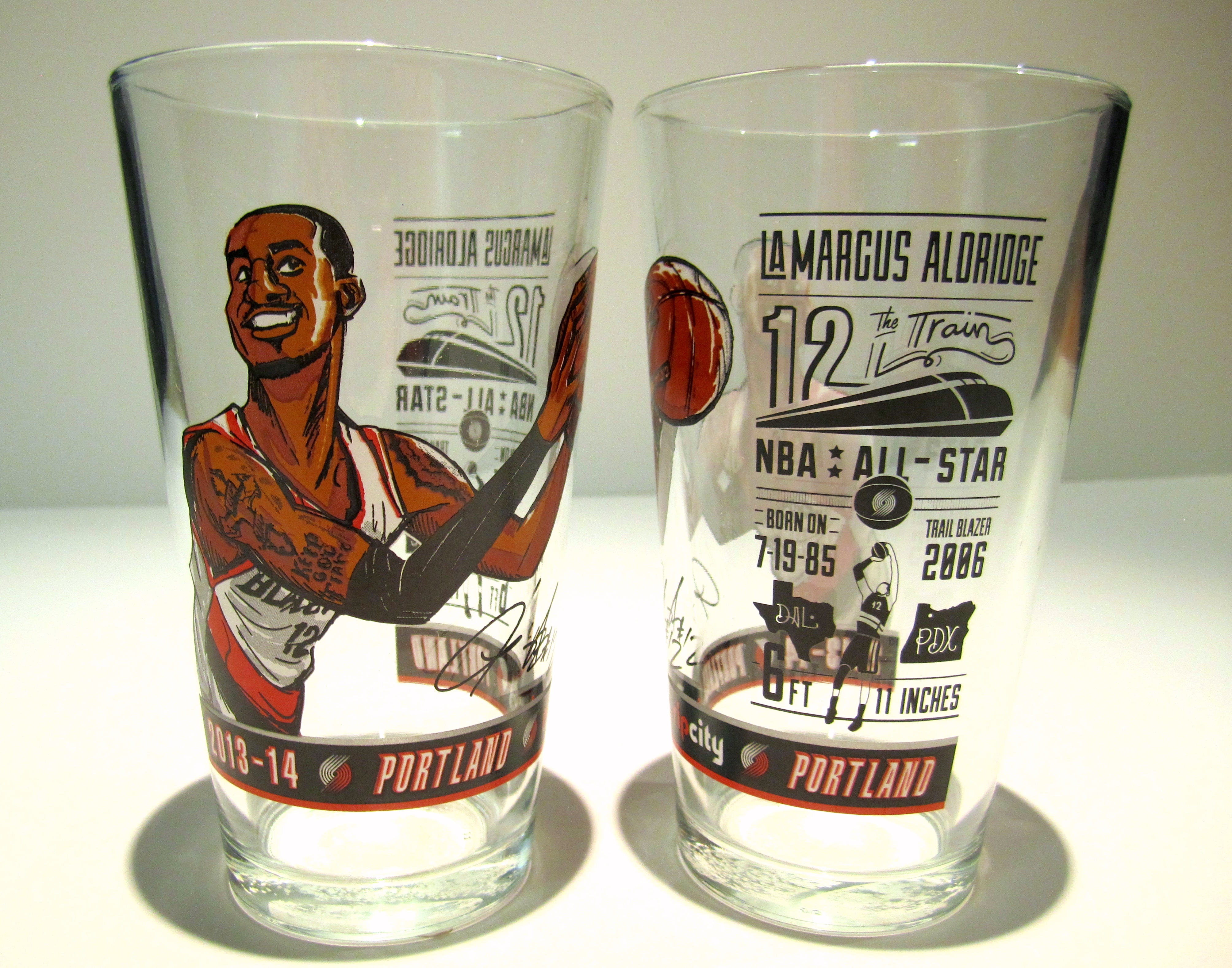 The Portland Trail Blazers have released images of their 2013-2014 player caricature glasses, inspired by the Dairy Queen caricature glasses from the 90's.
In the release from the team, it also highlights the dates that they will giveaway said glasses.
The 1992-93 glasses made by Dairy Queen were and still remain the most popular piece of Blazers merchandise.
Each member of Portland's starting five, LaMarcus Aldridge, Robin Lopez, Nicolas Batum, Wesley Matthews and Damian Lillard will all have their own caricature glass.
The giveaway dates are listed below beginning with the first night of the giveaway, February 19th against San Antonio.
Every fan in attendance with a ticket will receive one of the commemorative glasses and the team will be wearing their "Rip City" jerseys for those games.
February 19: LaMarcus Aldridge
February 26: Robin Lopez
March 5: Damian Lillard
March 30: Wesley Matthews
April 13: Nicolas Batum
The Trail Blazers also did a video interviewing the two artists who made the designs, Tim Weakland and Robert Perez here.
Casey Holdahl first reported that the Blazers glasses would be making a return earlier this year.