Blazers have been shown numbers on defensive struggles, just how bad is it?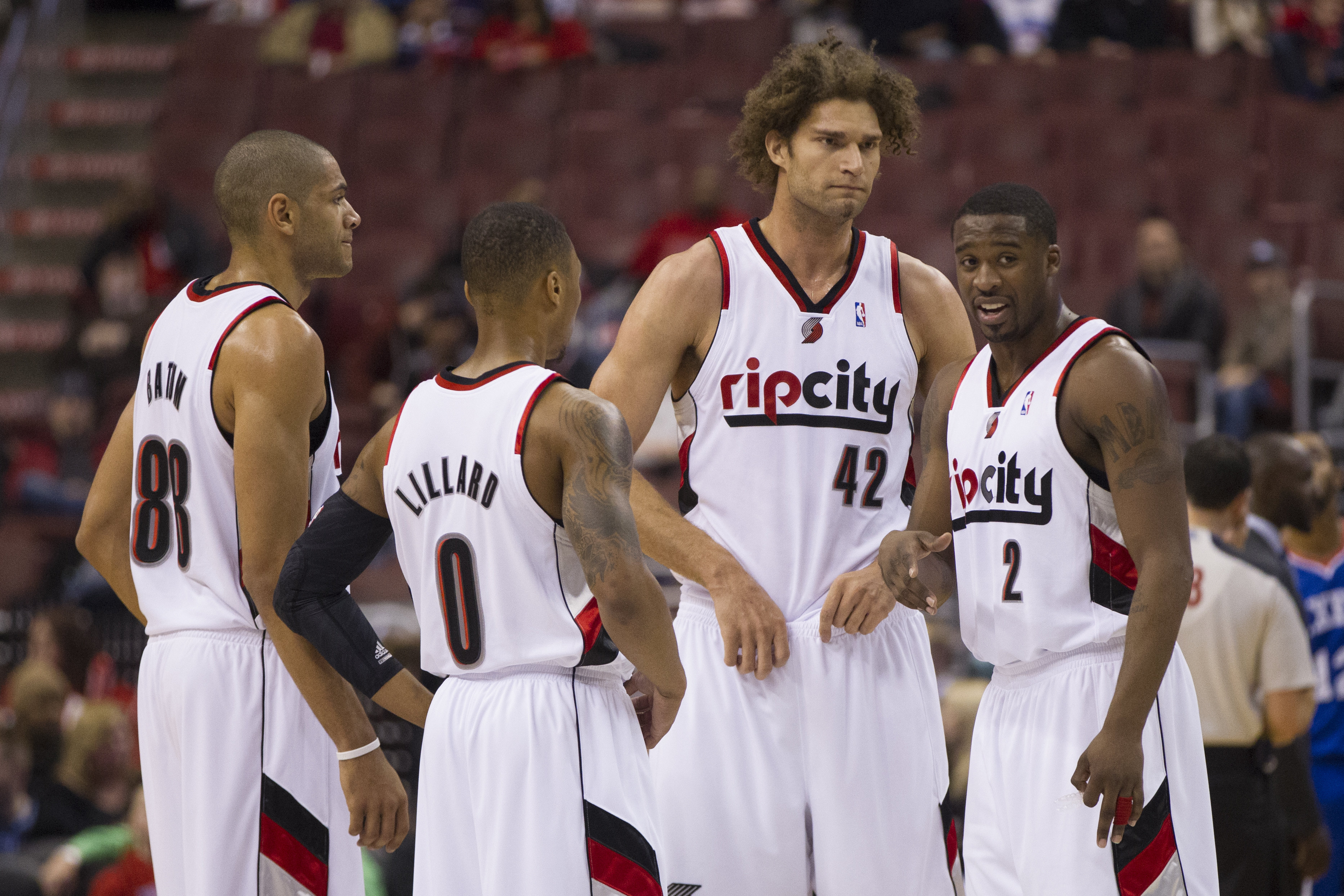 In a follow up to a piece that ran in today's issue of The Columbian, we're going to take a closer look at the gory details about Portland's defensive issues.
Terry Stotts and the coaching staff recently made the decision to start sharing numbers, specifically the offensive rating for other teams they play broken down by quarter, with the team.
The first time I saw this was after the January 8th game against Orlando when the white board in the locker room had Orlando's offensive rating (points scored per 100 possessions) broken down by quarter.
Damian Lillard called those stats "the truth," but just how ugly is the truth?
The league average for defensive rating according to NBA.com's database is 102.7. (depending on which site you go to, NBA.com or Basketball-Reference, there is a little difference on the actual numbers because of a difference in formula's but the order is the same on both).
Portland Trail Blazers defensive rating by quarter for the season and since Christmas
1st quarter defensive rating: 106.2/111.4 since Christmas.
2nd quarter: 110.8 (yikes)/108.2 since Christmas
3rd quarter: 97.8 (what the 2nd ranked Bulls defense has defended at this season)/103.6
4th quarter: 106.0/103.3
The Blazers defended at a top-five rate during their 11-game winning streak and they defend at a rate that would come in 2nd in the league in the third quarters. As you can see, since Christmas, things have been worse on the defensive end.
They've continued to defend better in the second half of games, even though that defense has been a little worse than the league average.
The Blazers coaching staff has relayed this message to the players, albeit with their own numbers collected by their in-house analytics team and not the numbers provided by the league.
For more from Stotts and Damian Lillard, read the piece that ran in today's Columbian here.