Robin Lopez talks Goonies, favorite wizards and fitting in Portland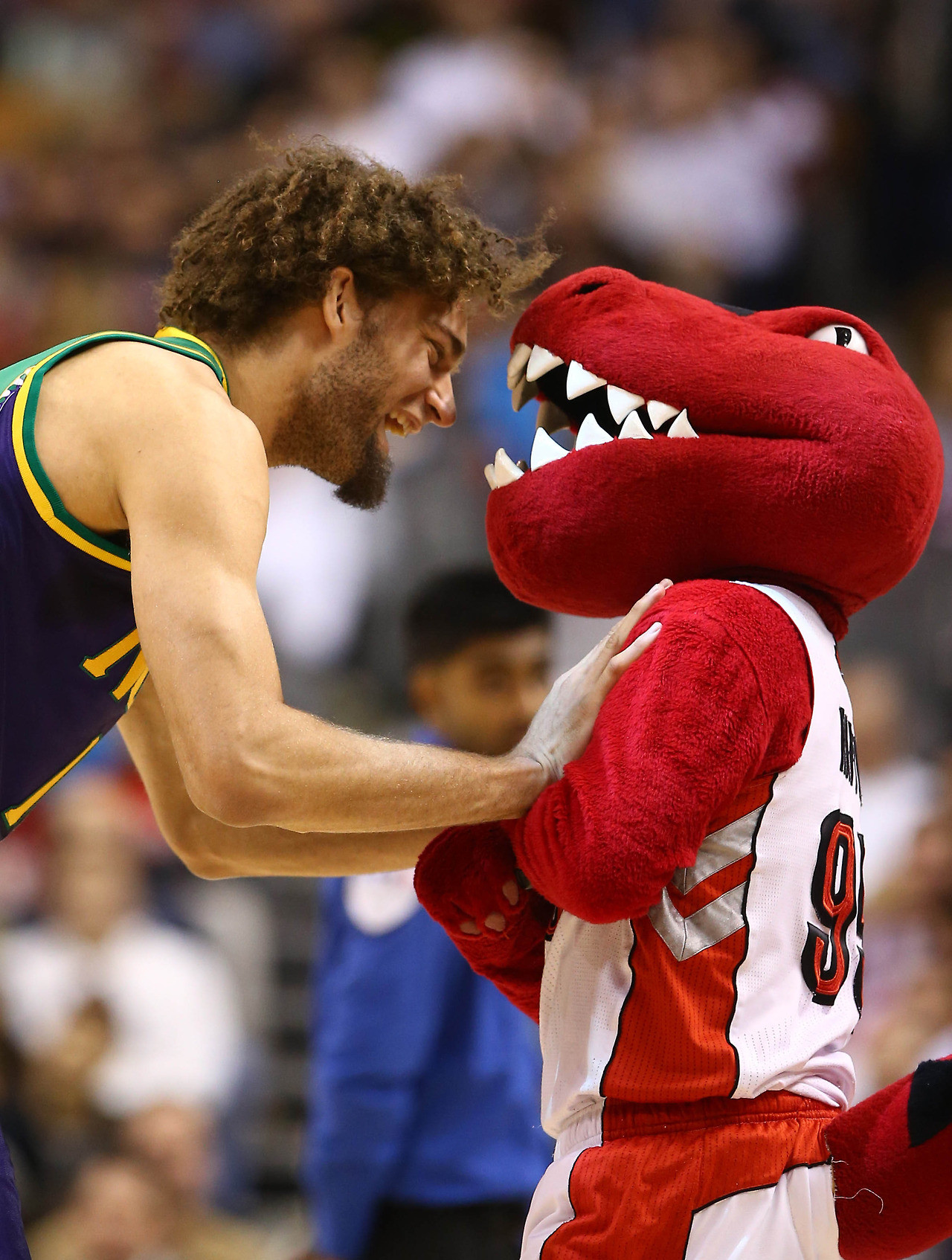 Matthew Singer, Music Editor for the Willamette Week posted a candid and entertaining interview he had with Blazers center Robin Lopez.
Lopez has been indispensable for the Blazers, doing much of the dirty work. His unique personality as also makes it hard to imagine this Trail Blazers team without him.
Lopez has compared the Blazers to the Goonies from the classic movie that goes by the same name filmed in Astoria, Oregon and the fact the doubts most of the team has seen it doesn't make him back down from the comparison.
On Twitter, you compared this team to the Goonies. What Goonie-ish qualities do you see in this squad?

The Goonies are a close-knit group. They believe in themselves, even though there are doubters throwing darts at them outside. I posted that catch phrase a couple times, "Goonies never say die." That's pretty in line with the mentality of our team.

I asked Damian [Lillard] if he had seen Goonies. He said no. I'm questioning how many people on this team have actually seen the movie.
He tells Singer that another lover of the city of Portland, Channing Frye, told him he would fit right in.
Are you aware how well you fit the Portland archetype?

Robin Lopez: I played with Channing Frye in Phoenix, and he told me I'd fit right in. I love it. It fits like a glove.
One of the funnier things about the interview was that Lopez followed up with Singer through a publicist to make sure his power ranking of his favorite wizards was what he wanted.
What are your top three favorite wizards?

Gandalf's definitely on the list. Trying to pick my favorite Harry Potter wizard, I can easily go with Dumbledore. I always liked Professor Lupin. I'll put him on the list. [A day after the interview, Lopez asked via his publicist to take Lupin off his list and replace him with Hermione Granger.]

I got to pick a Disney wizard. Can I pick Angela Lansbury in Bedknobs and Broomsticks?
And, Robin Lopez's beefs with mascots continue to be a point of conversation as he has some strong feelings about the Toronto Raptor's mascot, saying that he's the most annoying in the NBA.
The Toronto Raptor. I wish we could go back to Toronto, because he gets my goat. I have a few choice words for that guy.
And that is quite sad, he and the Raptor looked like they enjoyed each other so much when this photo was taken!
Read the rest of the interview here for more great stuff from Lopez, including his love for everything Disney.