Goldsberry: Wesley Matthews top-five shooter, should be considered for Most Improved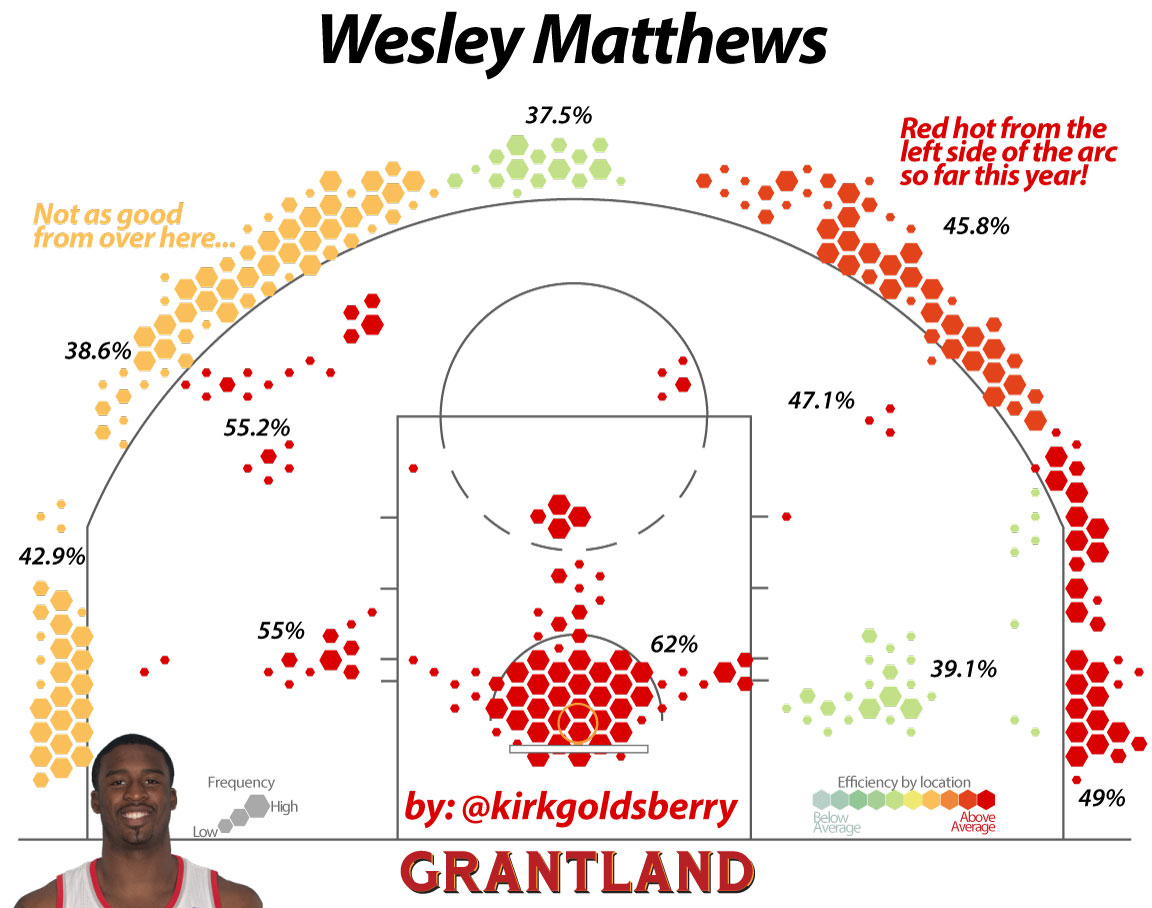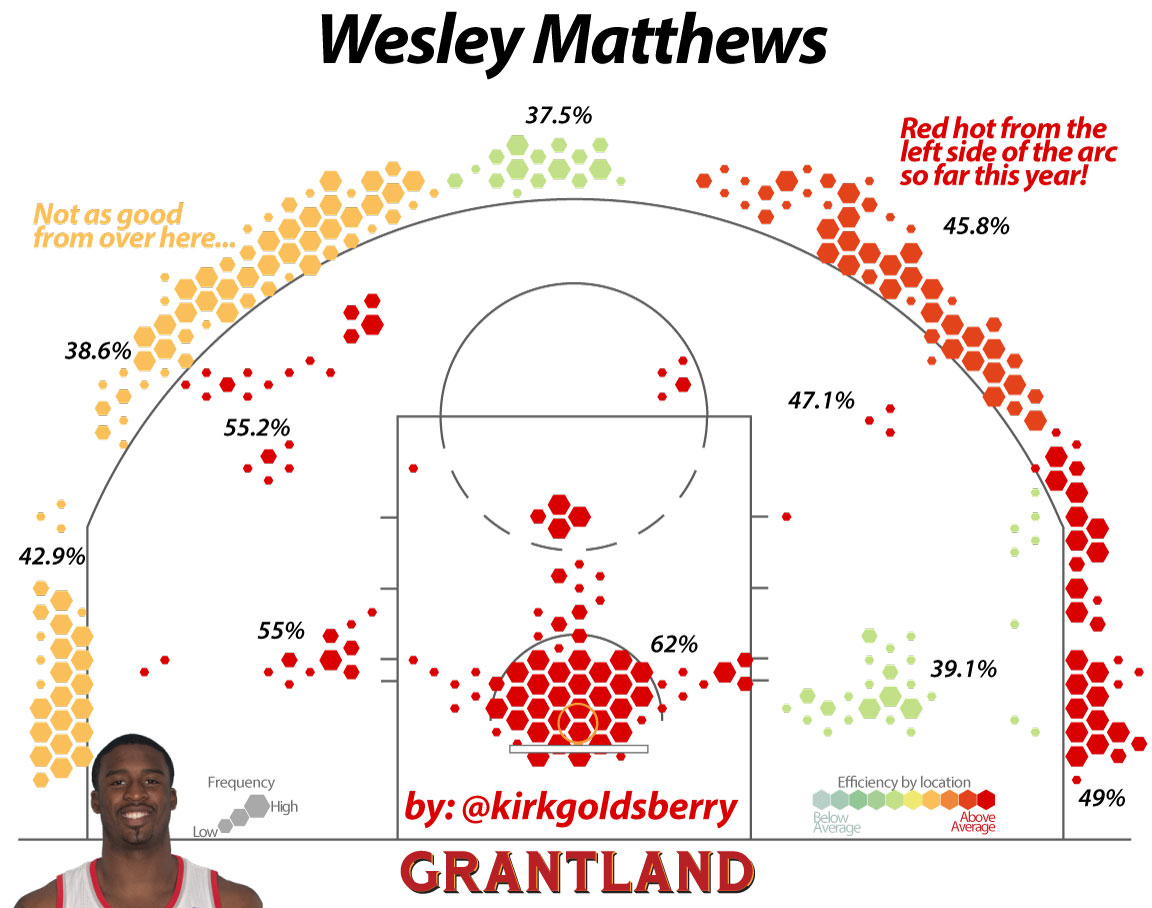 Kirk Goldsberry of Grantland.com and the very cool shot visualizations posted his top-five shooters in the NBA today. The cutoff in terms of volume for Goldsberry's list was 300 field goal attempts and Portland's Wesley Matthews made the list, coming in at number four.
Portland is the best story of the year so far, and one big reason why is its long-range shooting. Matthews is having a fantastic year shooting the ball, and he should be in the discussion for most improved player. Simply put, Matthews has been great beyond the arc, but much of that greatness is along the left wing and in the left corner, where he is arguably the best shooter in the league this year.
Goldsberry has already had some strong praise for the Blazers, calling the trio of Batum, Matthews and Lillard the most dangerous long-range threat in the league earlier this season.