C.J. McCollum makes NBA debut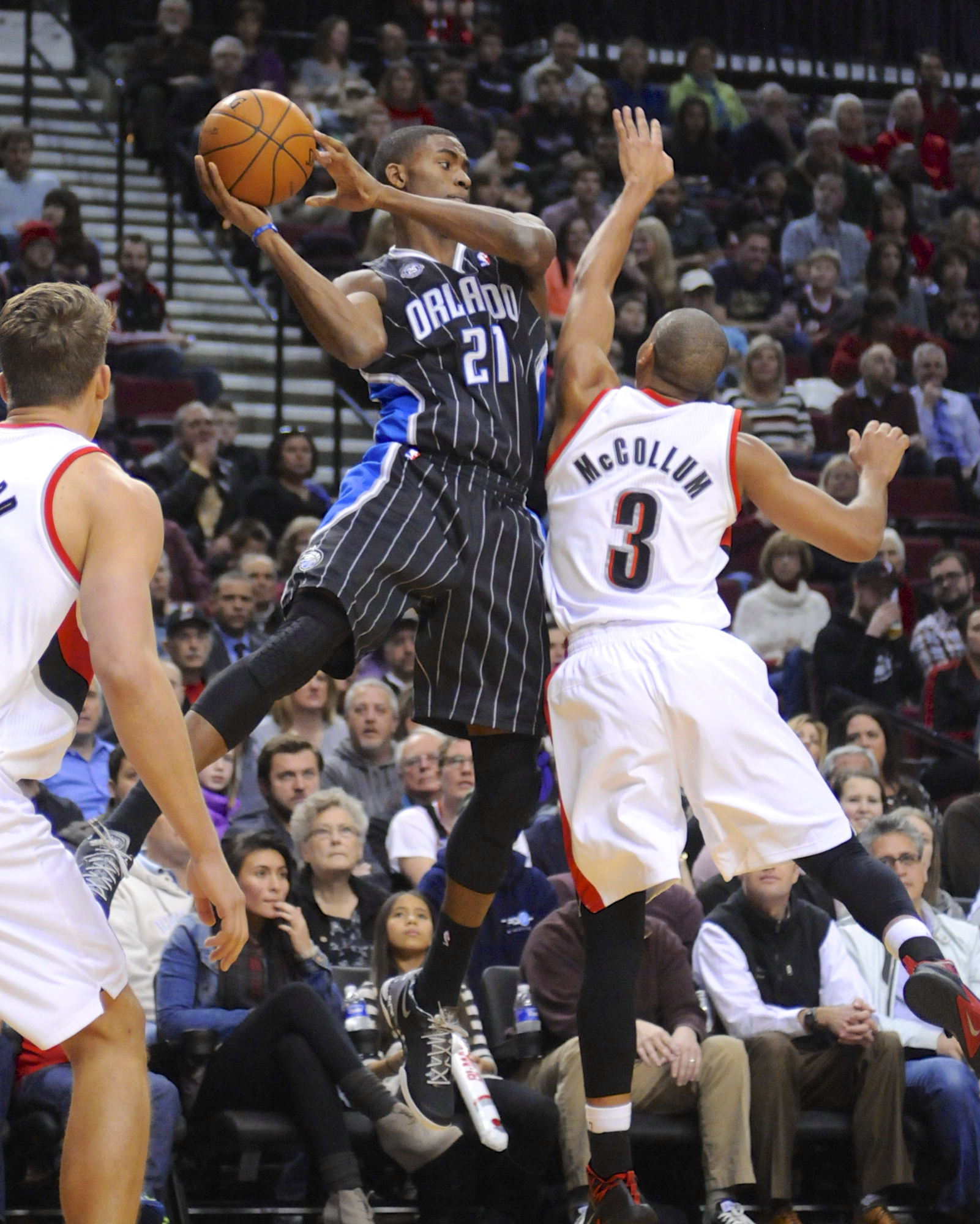 C.J. McCollum made his long awaited NBA debut on Wednesday night at the Moda Center in Portland's 110-94 win against the Orlando Magic.
McCollum scored four points on two-of-five shooting in just under 15 minutes of game action.
"A lot of thoughts," he told reporters post game about what was going through his mind. "Thankful I was able to get back out there after fracturing my foot. Just happy to be able to play in the NBA for a winning team and a winning organization."
McCollum said that Stotts told him before the game that he would get to play.