The Scouting Report: at Sacramento Kings (1/7)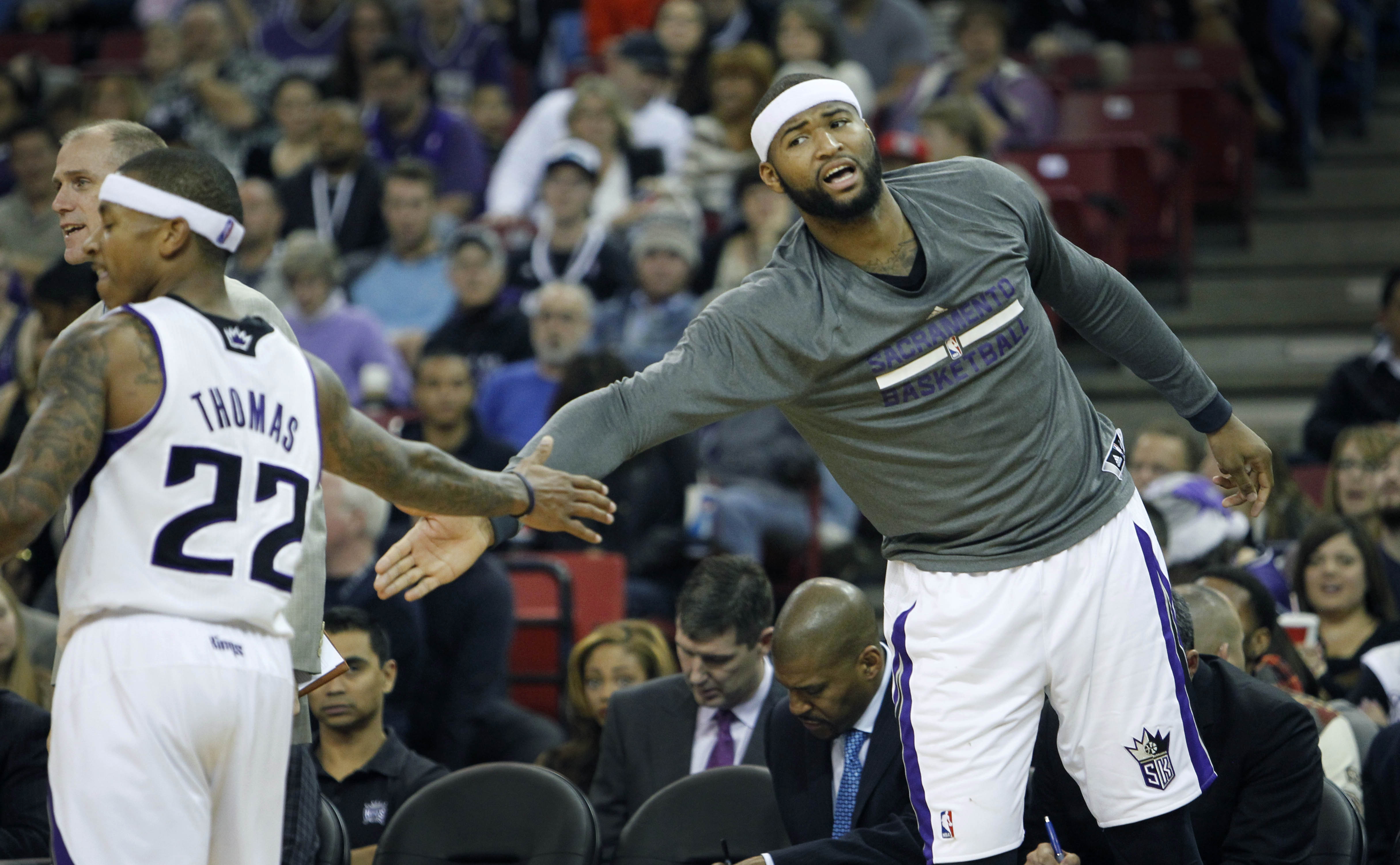 Projected starting line-up: Isaiah Thomas, Ben McLemore, Rudy Gay, Jason Thompson, DeMarcus Cousins
The Kings look like a very different team since the Trail Blazers last played them in early November.
Since then, the Kings have made a couple of trades that saw them acquire Rudy Gay from the Toronto Raptors and Derrick Williams from the Minnesota Timberwolves.
They parted ways with starting point guard Greivis Vasquez, which wasn't much of a surprise after seeing the year that Isaiah Thomas has been having. Thomas is averaging 19 points and six assists per game. He came off the bench until the trade for Gay but now the writing is on the wall: this is his team.
Thomas' play has been encouraging and it appears that the Kings have found a solid starting point guard for the next few years. As new coach Mike Malone brought in a more open offensive system and the Kings showed how much they support him with a max contract, DeMarcus Cousins is thriving.
Cousins is posting career highs in field goal percentage, points and rebounds this season. So far, Cousins is scoring 23 points per game, 11.4 rebounds on 49 percent shooting and he scored over 30 points in his last two games against the Blazers.
Unlike the last time these two teams played, the Kings have some more weapons at their disposal. Not only did they add more weapons, but Thomas is playing more as well which just adds to how dynamic the Kings offense is.
Offense, clearly, isn't the problem for the Kings.
However, Mike Malone, even when they were in Portland nearly two months ago, has been calling out his team's defense.
Like many young teams, the Kings struggle on the other end of the game that requires mental focus and physical determination.
The Kings are slightly above the league average in terms of points per 100 possessions but on defense they are second-to-last in the league, giving up 106.9 points per 100 possessions.
The Blazers played solid defense for most of the game on Saturday night after a bad start when they let the Sixers jump out to a 16-point lead.
They will need to bring their defense once again as Sacramento's offense is the only way they have a chance to win this game. The Kings are fresh off giving up 113 points at home to the Charlotte Bobcats, who are 27th in the league in offensive efficiency.