The Scouting Report: Philadelphia 76ers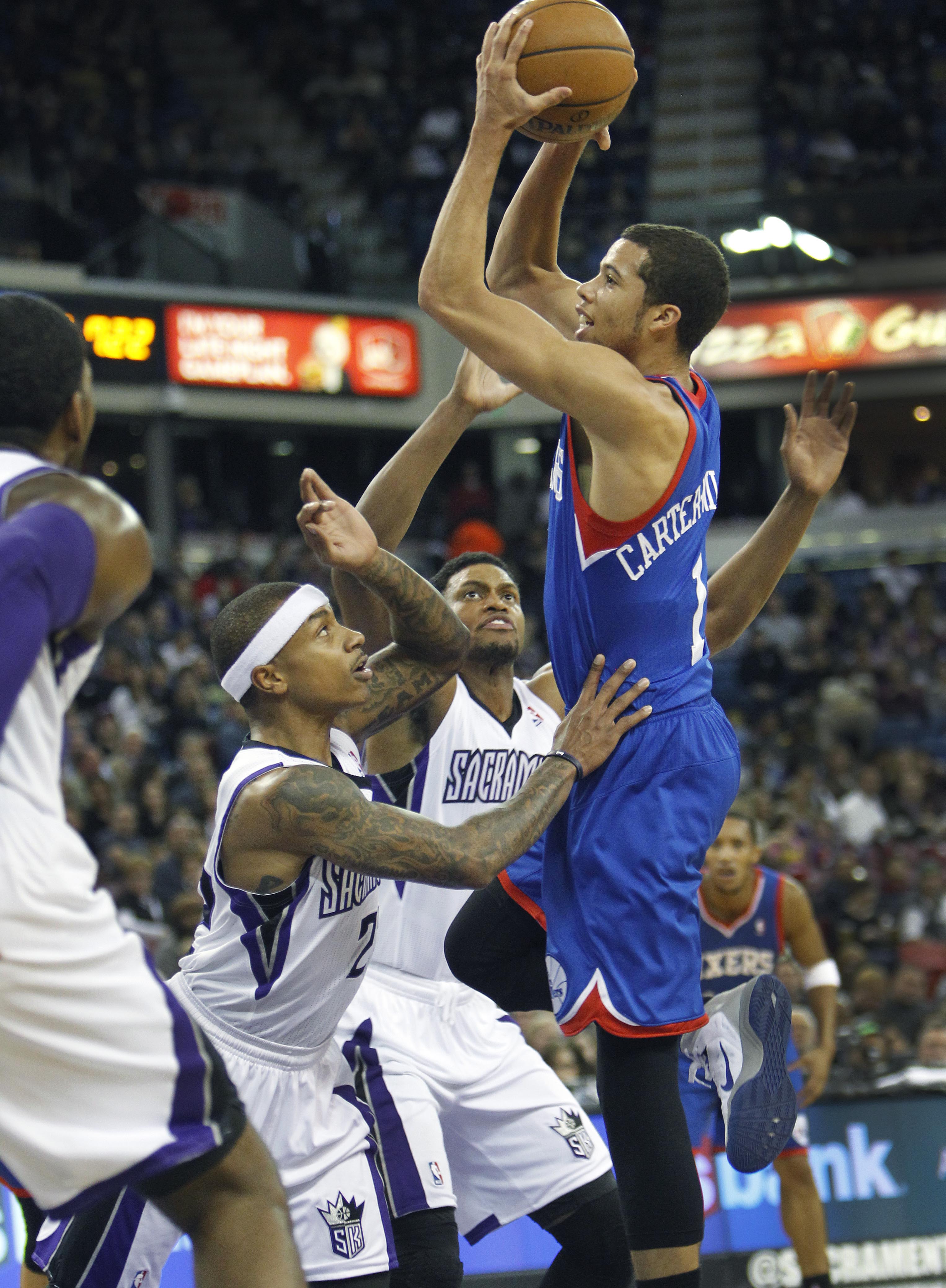 Projected starting line-up: Michael Carter-Williams, Evan Turner, Hollis Thompson, Thaddeus Young, Spencer Hawes
Rookie point guard Michael Carter-Williams has only played in 21 of Philadelphia's 32 games but in those 21 games, the 76ers are 10-11.
That's the type of respectability teams in the Eastern Conference can go to the playoffs with.
In the 11 games without Carter-Williams, the 76ers are 1-10.
The Blazers last faced the 76ers on December 14th in Philadelphia but the Sixers were without Carter-Williams.
That's the biggest takeaway from the last game to this one, mostly because I don't think the Blazers will have another record-setting performance from the three-point line.
The Sixers have the worst three-point defense in the league, allowing more attempts per game than anybody else. Carter-Williams gives them another player that can force the Blazers to expend more energy on the defensive end.
The Blazers will need to bring their running shoes, because as Wesley Matthews said at practice on Friday, this game is going to be a trackmeet.
The last match-up between these two teams started out as a track meet until the Blazers showed they were of a better breed, breaking the game open in the second half on their way to their 21 made threes, which they matched against Charlotte Thursday night.
The Sixers scored 64 points in the first half to Portland's 71 but Philly cooled down considerably in the second half.
The Sixers aren't a good team by any means, but their record doesn't tell the full story as Carter-Williams' fantastic start has him as one of, if not the front runner for the 2014 Rookie Of The Year Award.
The Sixers play at the league's fastest pace and now they're riding a three-game winning streak against the Lakers, Nuggets and Kings.
Over the last five games, forward Thaddeus Young has been excellent boosting his trade value, scoring 26 points and 9.2 rebounds while shooting 51 percent from the field and 45 percent from three.
Expect a much better battle this time around.