The Scouting Report: Charlotte Bobcats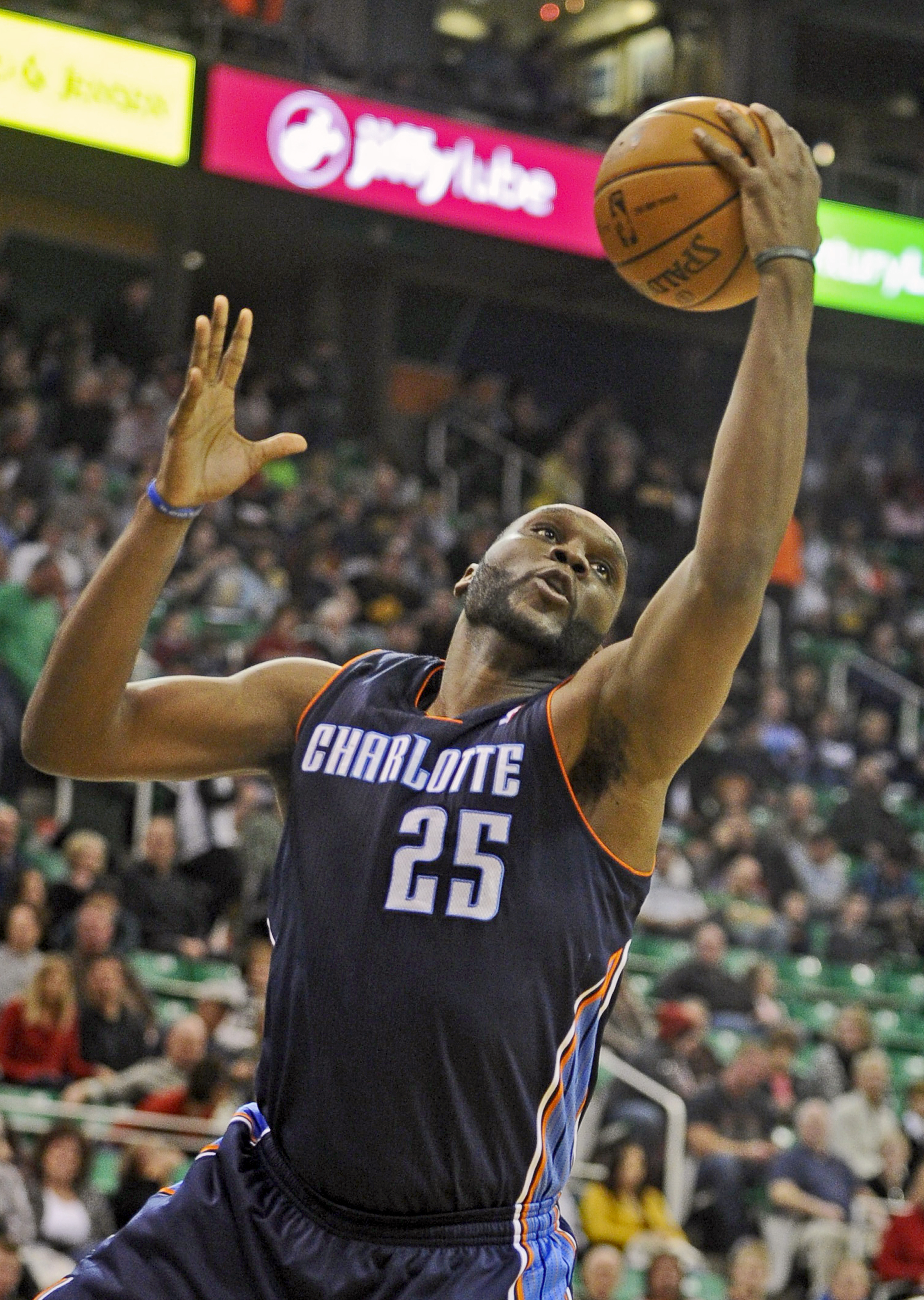 Projected Starting line-up: Kemba Walker, Gerald Henderson, Anthony Tolliver, Josh McRoberts, Al Jefferson
Injuries: Michael Kidd-Gilchrest (broken hand), Brendan Haywood (foot surgery), Jeffery Taylor (ruptured Achilles)
Leading into the much-hyped 2014 NBA draft, the Bobcats (14-19) decided to buck the trend of being awful by signing Al Jefferson to a 3-year $40.5 million contract in the summer.
The Bobcats have been awful for the entirety of their franchise and have made the playoffs only once (2010) since they joined the league as an expansion team in 2004.
Year after year, they looked towards the draft to build their team and it seemed like they would end in the basement every year. They never spent any money until this summer when they signed Jefferson and it's taken them from awful to semi-respectable approaching decency.
AND AL JEFFERSON SPENT OVER 20 GRAND ON A BED (I like mentioning this when given a chance because the photo of 6-foot-10 Al Jefferson in a bed that big will never not be funny)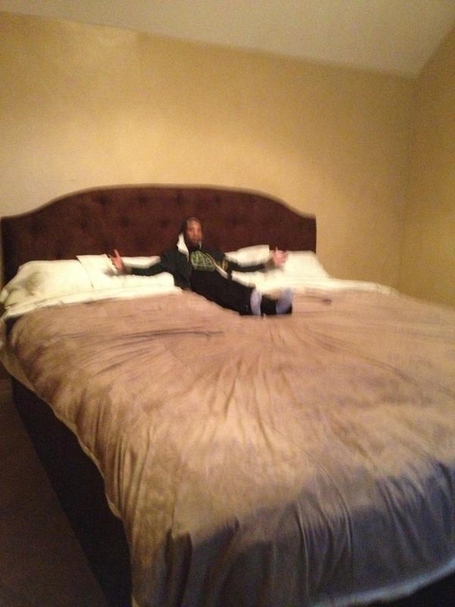 The Bobcats are currently in a four-game losing streak, but they still have the league's 6th ranked defensive unit. In this Eastern Conference, being good at either defense or offense is the recipe for the playoffs.
The Bobcats are the best defensive rebounding team in the NBA, cleaning up 77 percent of their opponents misses.
Al Jefferson helps them in a big way averaging over 10 rebounds and averaging nearly 17 points per game.
Offensively, they are not a collectively potent unit because of their major lack of shooting but Jefferson and point guard Kemba Walker are still very talented players.
The battle between Walker and Damian Lillard should be a fun one to watch.
Walker has gotten better every year he has been in the league and while he has been playing in a basketball wasteland for the past two seasons the fact that the Bobcats are a likely playoff team will certainly help people get to know him.
Walker has taken another step forward with his three-point shooting, shooting nearly 36 percent after shooting 32 percent last year and just cracking 30 percent in his rookie campaign.
Another player who has proven to be a surprising contributor has been former Blazer Josh McRoberts.
McRoberts is one of six players in the league averaging over eight points, five rebounds and four assists and another one of those six is Portland's Nicolas Batum.
The Bobcats may be in a losing streak but they are inching towards respectability as it appears they've had a culture change heading into a 2014-15 rebranding where they will change their name back to the Hornets.