The Scouting Report: at Oklahoma City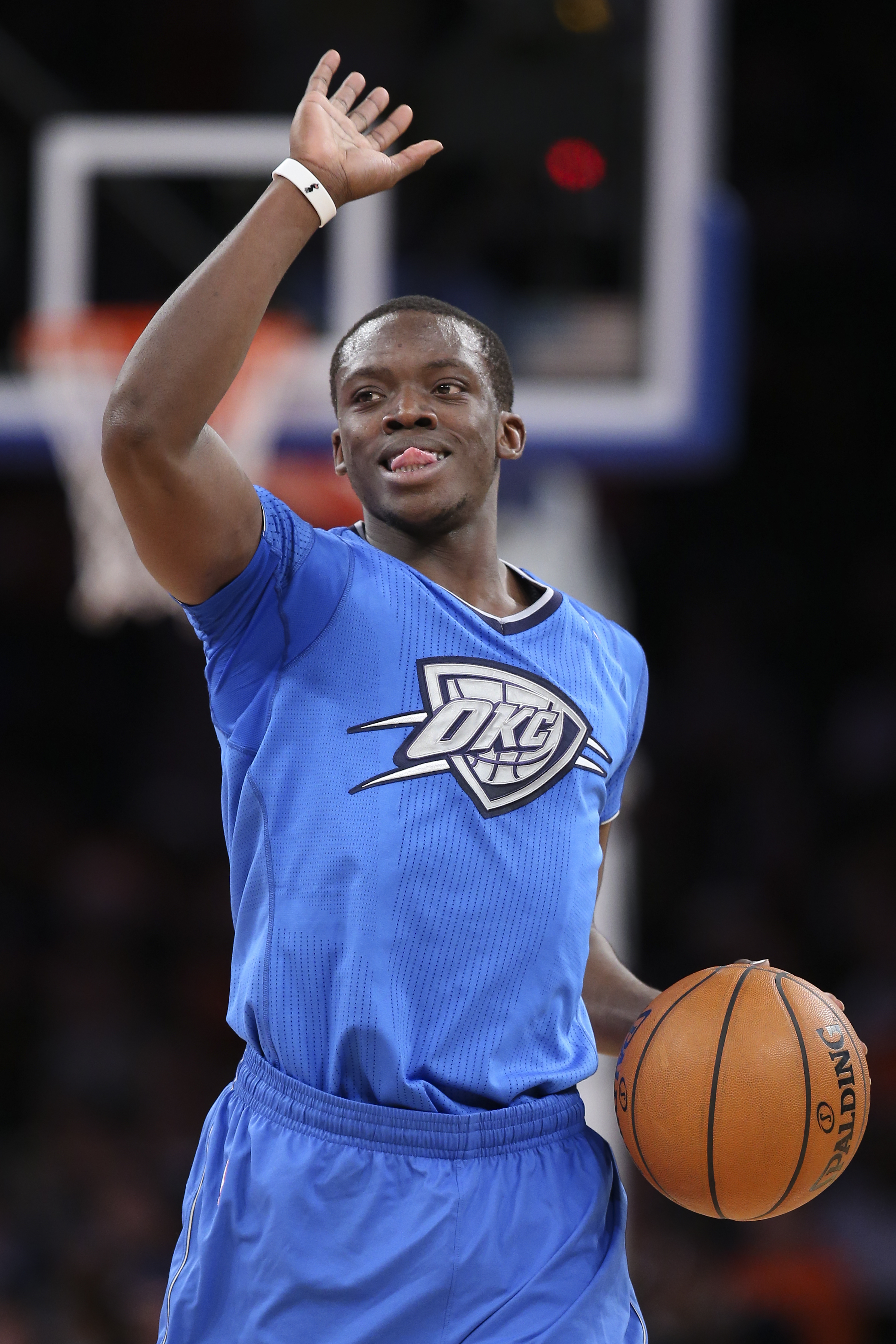 Projected Starting Line-up: Reggie Jackson, Thabo Sefolosha, Kevin Durant, Serge Ibaka, Kendrick Perkins
Key injury: Russell Westbrook out until after the All-Star break after getting his knee scoped.
December 27th, the news came across the phones and screens of NBA fans: Russell Westbrook will miss nearly two months after getting his knee scoped.
In total, it's Westbrook's third procedure after initially tearing the meniscus during last year's playoffs.
Darnell Mayberry of The Oklahoman reported that Westbrook had been getting the knee drained regularly.
Blazers fans might still remember another star player suffering from the same chronic knee issues.
The news for Oklahoma City isn't good, however, general manager Sam Presti has done a fantastic job filling out his roster with young talent. This OKC team may be the deepest from top-to-bottom that they've had since they've been a contender.
While Westbrook's health is a concern for their future, the Thunder have yet to give an indication things will fall apart in the middle of the season without him.
The playoffs are a different story and with all of the scouts and basketball personnel focused on only one team, it's much easier to prepare, adjust and attack weaknesses with relentless efficiency.
The regular season is a different story as the task changes every night and it's more about your team than it is the opponents.
So far, the Thunder are 3-1 on the season without Westbrook. They've won their last two without him in this recent absence which included a tough win against the stingy Charlotte Bobcats (seriously, 4th in defensive rating Charlotte Bobcats) and an impressive blowout of the Houston Rockets.
Point guard Reggie Jackson has started to find more confidence in his game and the Thunder need it. Jackson is taking more than double the field goal attempts than he did last year, shooting 10.6 times per game and averaging 12.6 points per game mostly coming off the bench.
Jackson is aggressive and athletic and in many ways is a Westbrook-light. He's also got size, weighing 208 pounds at 6-3, about 13 pounds heavier than Damian Lillard's listed weight.
His per 36 minute numbers, which is a little bit closer to the minutes he will be playing without Westbrook are also very good. He's averaging 18.1 points, five assists and 5.5 rebounds and the Thunder are going to need every bit of his contributions.
The Thunder are still a good team and this stretch will also serve as more experience for young players such as Jeremy Lamb and Perry Jones to step up even more.
Lamb dropped 22 off the bench against Houston and Jones had 8 points on five shots off the bench.
And, the Thunder still have that Kevin Durant guy who is pretty good.
The Thunder are shorthanded but if Portland goes in thinking that Oklahoma City isn't the same without Westbrook they could find themselves suddenly in the midst of a losing streak.
We've talked about Portland responding to adversity in games and after losses before. However, tonight is going to be the toughest test they've faced so far.
Do they let the two straight losses get to them or do they get a game back against the best team in the West in the building where they've only lost once this season?