The Scouting Report: At New Orleans Pelicans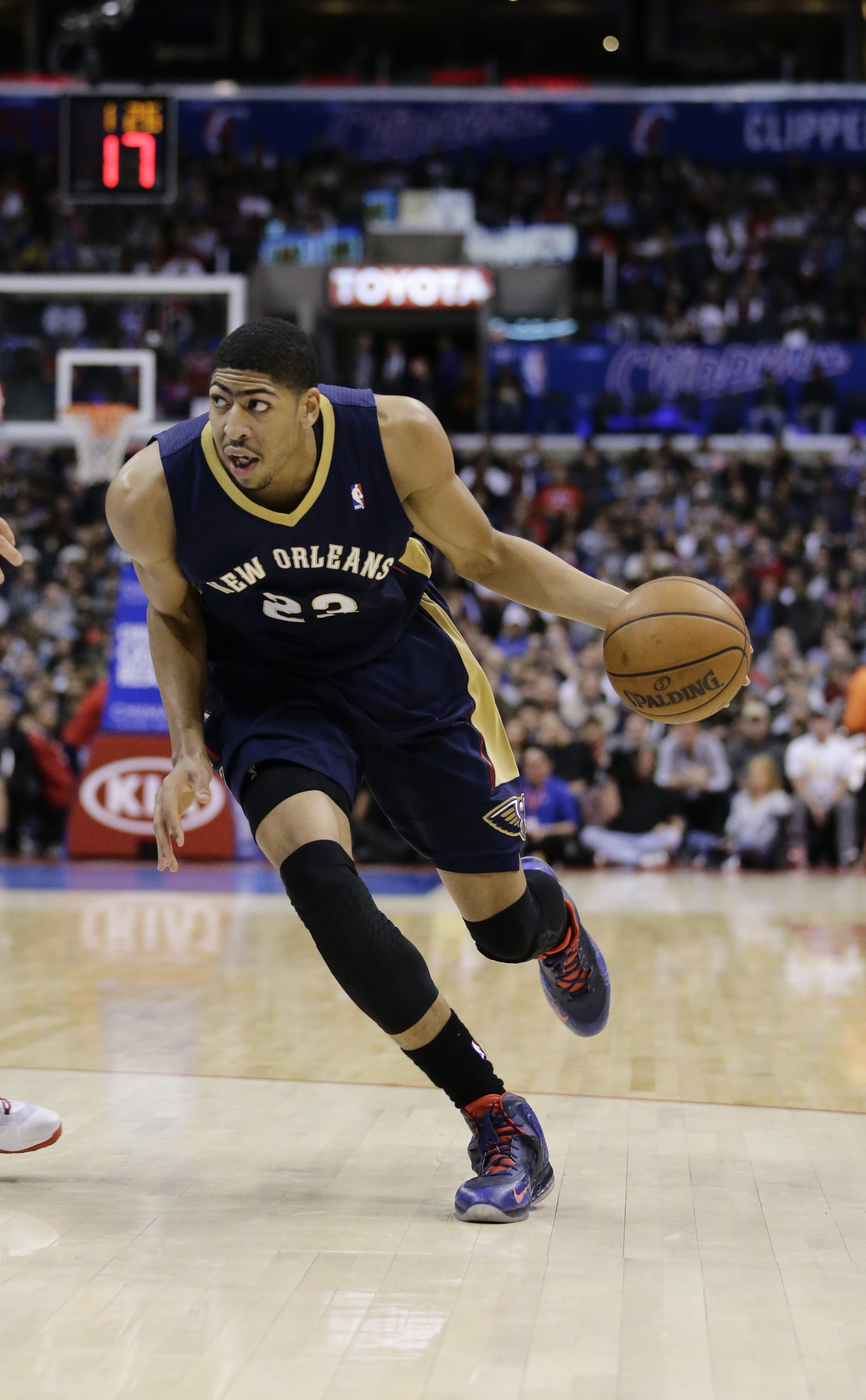 Projected starting line-up: Jrue Holiday, Brian Roberts, Al-Farouq Aminu, Ryan Anderson and Anthony Davis
Key injury: Eric Gordon questionable with right hip bruise.
INJURY UPDATE: New Orleans' Eric Gordon and Jason Smith have been ruled out for tonight's game. Greg Steimsma will play. (4:55 P.M.)
Since the last time these two teams met, one talking point regarding the New Orleans Pelicans was their inability to stay healthy as a group.
Anthony Davis missed time, Ryan Anderson missed the beginning of the season and now unfortunately it's been Eric Gordon's turn to miss time with a bruised right hip that has him listed as questionable.
With Gordon missing the last two games, the Pelicans have once again been unable to put out the starting line-up that they displayed for the first time this season only nine days ago in Portland.
The line-up of Jrue Holiday, Gordon, Al-Farouq Aminu, Anderson and Davis has only been able to start two games this season.
The Pelicans were a hot playoff pick early in the season and they are still right in the thick of things despite their injury woes. The Pelicans have not been lacking on the offensive end as they boast the 8th most efficient attack in the NBA.
Their attack is a unique one with Anthony Davis and Ryan Anderson providing looks that are hard to find around the league. Davis has already become a master roll-man out of pick and rolls, not only with his ability to finish after he gets the ball but also with his ability to shoot and pass after the catch.
With Davis diving into the lane, it makes the defense collapse and then it opens things up for shooters and Anderson in particular. Anderson, standing at 6-foot-10, is a sniper from the three-point line shooting nearly 43 percent on three-point shots this season.
Additionally, expect the Pelicans to play this game with a little bit more belief and confidence, especially if it gets late. The Pelicans are an atrocious team on the road and while they got back their full line-up, the fact is that the Pelicans area young team who plays much better at home.
The Pelicans are 8-5 this season at the New Orleans Arena and they will surely be looking for a little bit of revenge after having a couple of bounces go Portland's way on December 21st.
Whether Gordon plays or not, this Pelicans team is much tougher in their house and while it's not something to wish upon anybody, the Pelicans are probably used to being shorthanded by now.
Also, the last match-up culminated in a back-and-forth battle between the top of the 2012 draft class between Damian Lillard and Anthony Davis. Here's to hoping we get another fun chapter in this battle tonight.