Blazers still near the top in year-end Power Rankings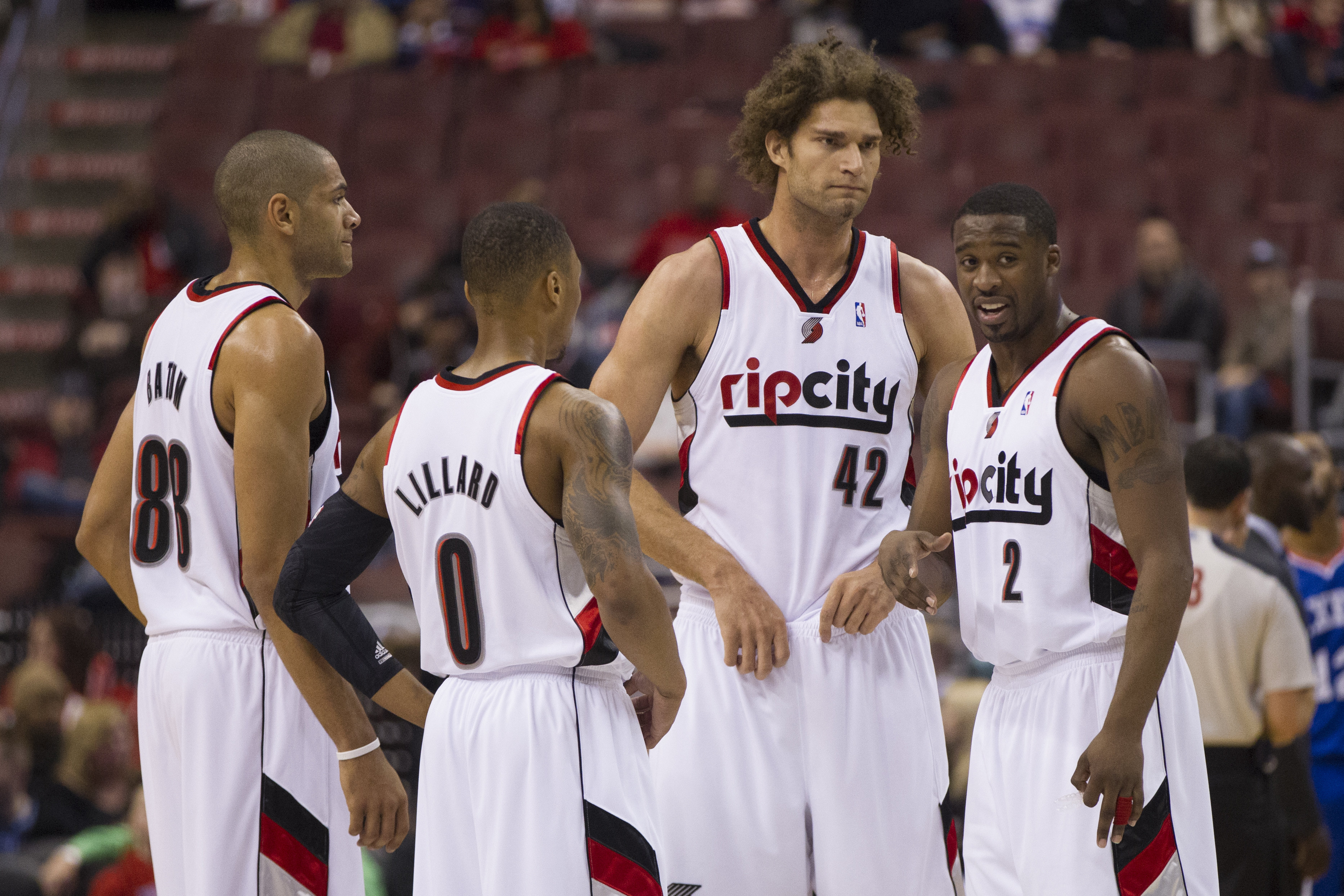 Here's a sample of where the Trail Blazers stand in the NBA power rankings.
ESPN.com's Marc Stein: 4 (Last week: 2)
Not going to overreact to Portland finally losing one of those close games just because a chance to beat the LeBron-less Heat was squandered. The Blazers' slippage to No. 22 in defensive efficiency, by contrast, is fair game for dissection, because their D is where doubters get their fuel.
NBA.com's David Aldridge: 4 (Last week: 3)
Tough last-second loss to the Heat on Saturday, but a month with wins over Indiana, the Thunder, Houston and the Clippers, five road wins in six games and an 11-3 overall mark with two games left is still pretty impressive.
SI.com's Matt Dollinger: 4 (Last week: 2)
The Blazers came within a Chris Bosh three-pointer of pulling off their most impressive back-to-back wins of the year, but Portland is still 5-2 against 20-win teams. They haven't lost to a squad that is currently under .500 and are undefeated coming off a loss. We're not punishing the Blazers this week as much as rewarding others.
USA Today: 4 (Last week: 3)
Joel Freeland, the only born-and-raised Brit in the NBA, has turned his cup of coffee into a full pot of tea.
CBSSports.com's Matt Moore: 4 (Last week: 5)
Come on. They were going to lose a close game at some point.
NBA.com's John Schuhmann: 4 (Last week: 2)
Portland (24-6)
Pace: 97.2 (13), OffRtg: 110.4 (1), DefRtg: 104.7 (22), NetRtg: +5.7 (6)
The Blazers had the league's best 3-point defense through Nov. 30, but rank 26th in defending the arc in December. So maybe Chris Bosh knew what he was doing when he told Erik Spoelstra that he wanted to go for the win on Saturday. Portland has held just one of its last 16 opponents under a point per possession and both teams have scored 100-plus in their last eight games.
This week: @ NOP, @ OKC, vs. CHA, vs. PHI