The Scouting Report: Miami Heat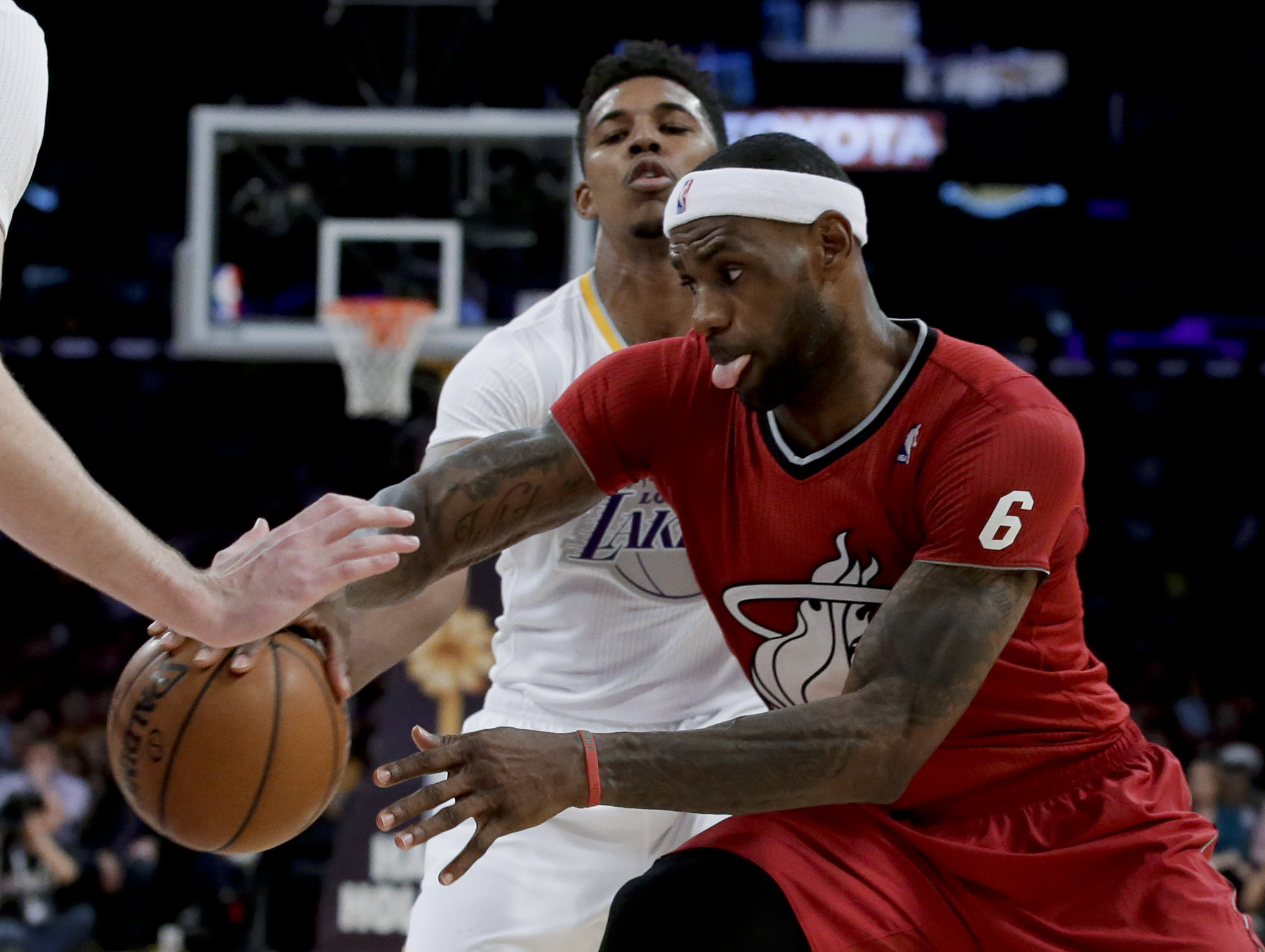 As Terry Stotts said when talking about the Miami Heat, "what else is there you can say?
It's very hard to say anything about the two-time defending NBA Champions that hasn't already been said, but nevertheless, it needs to be.
LeBron James led his team to a second championship and while they've been resting Dwyane Wade frequently and don't have the best record in the league, they're still pretty darn good. And LeBron James was just named AP Male Athlete of The Year.
The Heat are 22-6 with the league's second-best offense, trailing only the Blazers, and the seventh-best defense to boot. Nobody forces a higher percentage of turnovers in the NBA than the Heat as opponents are turning it over on 17.1% of their possessions.
Stotts said that Miami's biggest strength defensively is their ability to cover more ground in a shorter time.
However, one thing that the Heat have done a lot of is give up three-pointers. The Heat surrender the third-most three-point shots pergame trailing only Oklahoma City and Philadelphia in the NBA according to NBA.com.
LeBron James is still LeBron James and he's becoming even more efficient. Right now, he has a legitimate shot to create his own 60-40-80 club as he is shooting 59.9% from the field, 39.8% from three and 76% from the free-throw line.
Wade's number so far aren't as good as they have been, but he's still been very good in the game's he has played as he hasn't been playing both games of back-to-backs.
Wade has actually been more efficient from the field, shooting a career-high 54.7% from the field in 21 games this season. Wade was held out of Miami's game in Sacramento on Friday night so expect him to be available and be himself on Saturday night.
And while some say things haven't changed, there have been some new developments with the Heat as a unit.
So far, one of the most interesting developments has been the success of line-ups with Chris Bosh and Chris Andersen. Last season the combo saw a total of 60 minutes over 12 games on the floor together, but they were outscored by over five points per 100 possessions.
It appears another year has helped the pairing. They've played in 35 minutes so far over 8 games, and they've played much more together in December, outscoring opponents by 17.5 points per 100 possessions.
The Blazers stressed the importance of taking care of the ball against an active Miami defense. Miami is the most efficient team when it comes to scoring in transition according to Synergy Sports and they do it in style.
While Portland's offense has been great and has been able to overcome turnovers, Miami is a team that will make you pay every time.
UPDATE: LeBron James is questionable for tonight after straining his groin.