The Scouting Report: Los Angeles Clippers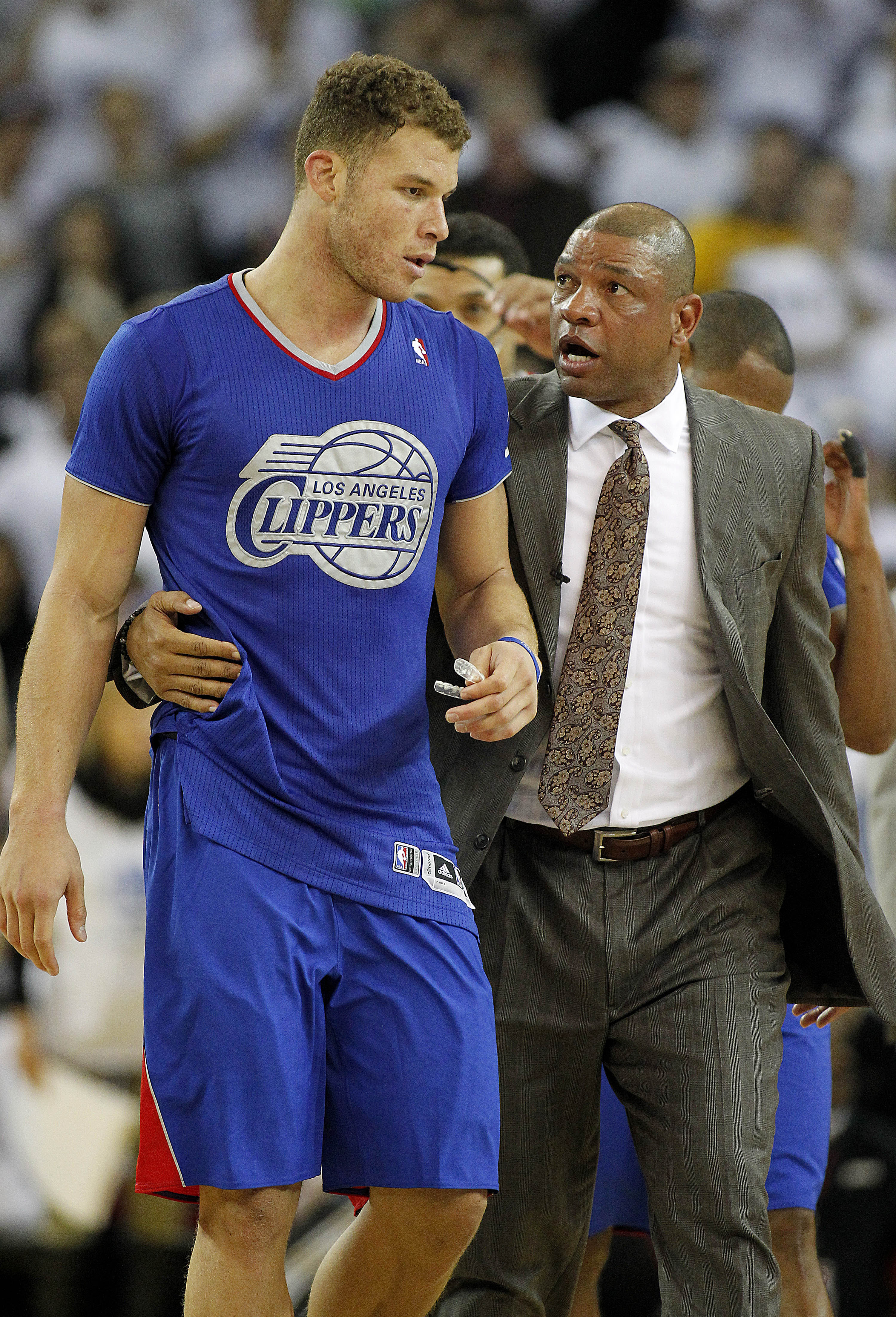 Projected starting line-up: Chris Paul, Jamal Crawford, Jared Dudley, Blake Griffin, DeAndre Jordan
New faces: Head Coach Doc Rivers, JJ Redick, Byron Mullens, Stephen Jackson, Antwan Jamison, Dudley, Darren Collison, Reggie Bullock
After years of fans and even members of their own front office questioning head coach Vinny Del Negro, the Clippers elected to let his contract run out and select a new head coach.
Throughout June, there was talk of a trade between the Clippers and Boston Celtics for their head coach Doc Rivers as it appeared the Celtics would be headed towards a rebuild that Rivers didn't want to be a part of.
In the end, they traded an "undisclosed first round pick" to the Celtics in exchange for a head coach with experience winning a championship. Chris Paul has never made it to the Conference Finals and with Rivers the hope is that he can finally go where his other superstar cohorts have gone before.
Injuries have hindered the Clippers at the start of the season with Matt Barnes, JJ Redick and rookie wing Reggie Bullock missing extended time.
The Clippers were a solid defensive unit last season, mostly because they were a turnover creating machine and Eric Bledsoe helped power a relentless bench attack. So far in terms of their rankings, they've improved slightly in terms of defensive efficiency despite going from 1st to 12th in defensive turnover rate.
This season, Rivers has been vocal in his support of DeAndre Jordan becoming a defensive anchor much like Kevin Garnett in Boston. While the praise sounds nice, Garnett was already a one of a kind defender before he came to Rivers and Jordan is still not at the level of prime Garnett or even close really.
With that said, Jordan has improved this season. Rivers is trusting him to play more minutes as he is averaging 11 more minutes per game than he did last season under Del Negro who frequently sat him due to concerns about late-game free-throw shooting.
Jordan is averaging a career-high in rebounds, grabbing over 13 per game, but that hasn't helped the Clippers overall rebounding numbers.
With Chris Paul leading the attack on defense, the Clippers have the 7th ranked defense in the league. They are forcing opponents to shoot a low percentage but similar to the Blazers they've struggled grabbing the other team's misses. They rank 22nd in the league in defensive rebounding percentage.
Last night the Clippers had to play on the road on Christmas Day against the Warriors in Golden State. They led after three quarters and things throughout the game were getting chippy. Ben Golliver at SI.com had a breakdown of the multiple altercations that went down.
In sum, Blake Griffin was ejected with this second technical after a skirmish with Andrew Bogut (you, of course remember him from his tussle with Mo Williams earlier this year) and Steph Curry made a couple of more plays than Chris Paul down the stretch of last night's game.
The Clippers should be hungry coming off a loss last night in Oakland but they will also likely be a little tired. Playing the Warriors in a tight game at Oracle Arena followed by playing a league-leading Blazers team at the Moda Center is an unenviable task.