Nowell: Terry Stotts' road to coaching success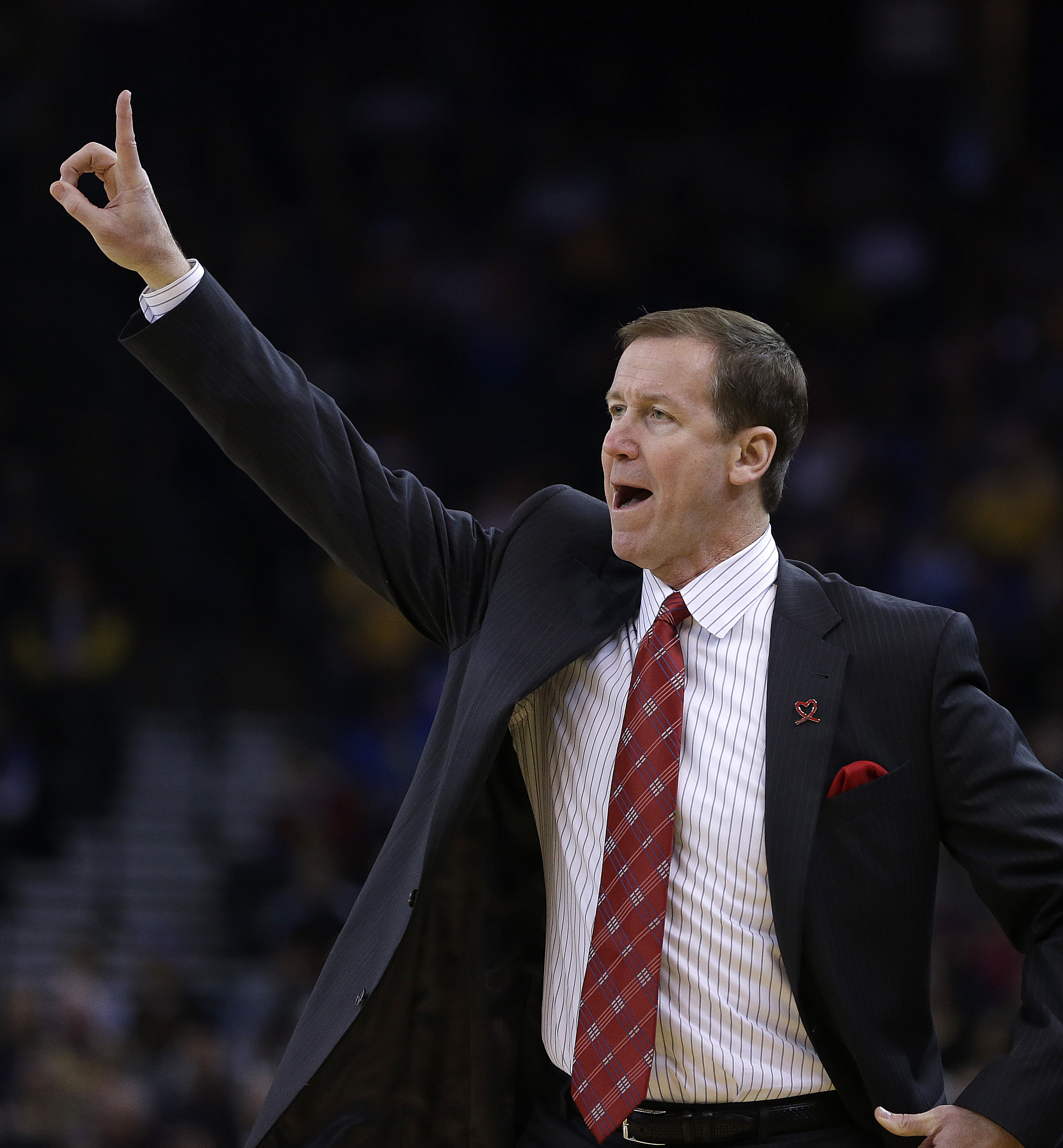 Portland-based writer Daniel Nowell wrote his newest edition of ESPN.com's "TrueCities" series on the Trail Blazers.
In advance of tonight's game against the Clippers, Nowell sat down with Terry Stotts to talk about his coaching career and his road to coaching the team with the NBA's best record after Christmas.
Nowell talked to Stotts about his influences and whether he has a definitive style of play:
On the court Stotts' influences are clear. He is quick to credit Karl not only with providing him a toehold on the NBA coaching ladder, but with helping him establish a fluid approach to offensive basketball. "Particularly on offense," says Stotts, "giving players freedom to play, that's one of the things he's given me."

Stotts speaks of Rick Carlisle, with whom he won a title as an assistant in Dallas, in similar terms. Both coaches, it's clear, have influenced his coaching philosophy, but perhaps the biggest influence on his approach is his time spent working his way from basketball's periphery to the bench of the NBA's winningest team.

The word that I always come back to is pragmatism. When I recently met him at the Blazers' practice facility to ask about his background, he'd already typed out the chronology of his coaching and playing stops — it'd be easier to refer to the sheet than for me to try to piece it together in transcription. But when applied to his coaching philosophy, that pragmatism reveals itself, on a deeper level, to be an almost jarring lack of ego. When I asked him whether he has, over the course of his career, developed a definitive Stotts style of hoop, his response was telling:

"In college, you know, it's more of a coaches' game. You recruit to a system, and players come and go. You know an Izzo team, you know a Krzyzewski team, you know a Bob Knight team. I think it's very difficult to have that in the NBA. You've had it with [Gregg] Popovich, you've had it with [Pat] Riley, you've had it with [Jerry] Sloan … but I think those are the exceptions. If a coach can put his imprint on the team, that says to me that you're coaching the team in the way that fits them. … When players get to this level, I think you can tweak their game, but you're not going to overhaul their game. They got to the league for a reason, they have a certain skill set. They have, already, a talent level and strengths you need to accentuate, and they can build on that."
Marc Stein of ESPN.com called Stotts his Coach of The Year for the first "Trimester" of the season earlier this week.
Read the rest of Nowell's piece here.