Arnovitz: Detailed look at success of Portland's starting line-up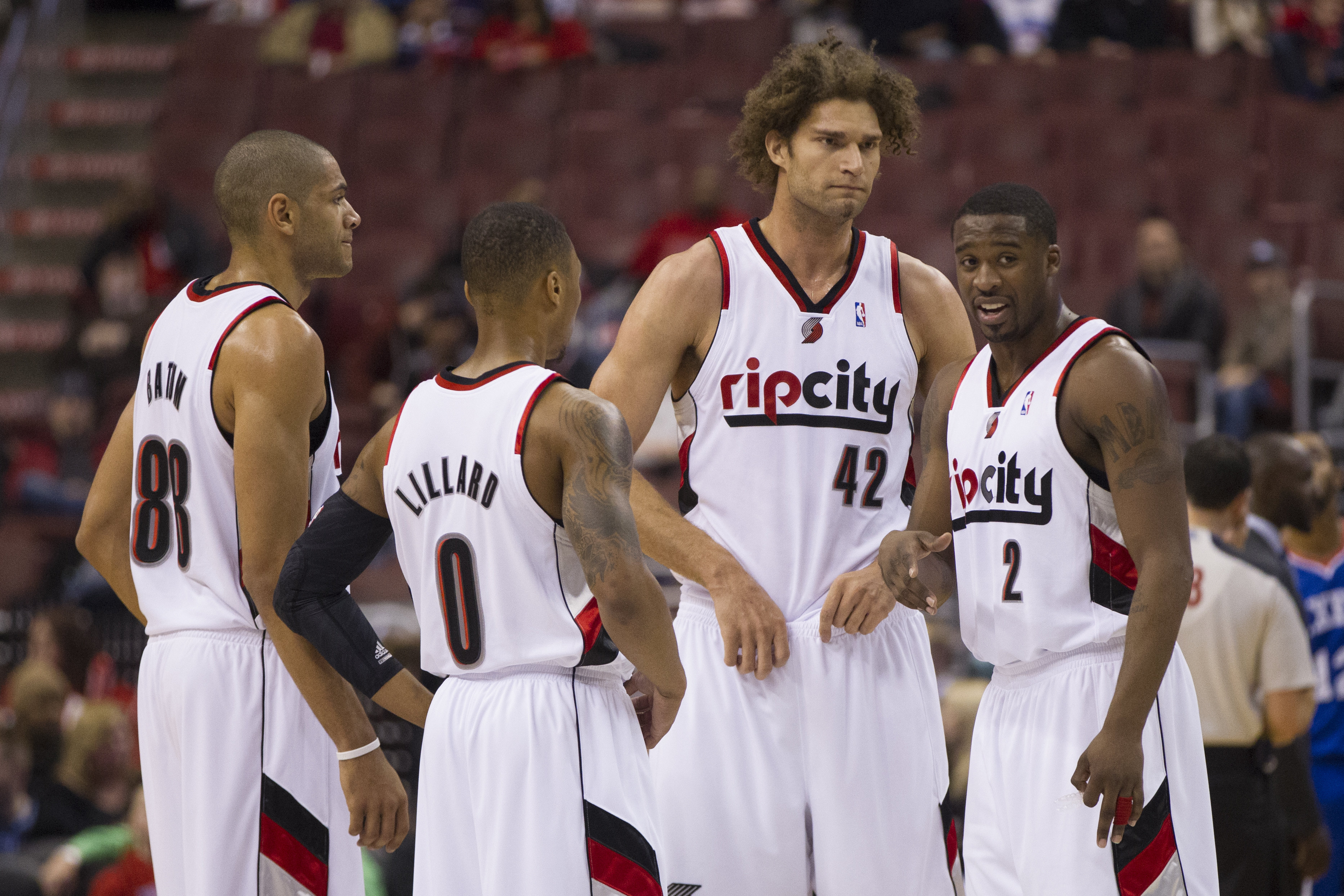 The Trail Blazers starting line-up has been on the floor for every game this season and has been the driving force behind their success this season.
One of ESPN.com's NBA reporters Kevin Arnovitz released a detailed breakdown of how Portland's read-based flow offense is executed by their players as well as a look at how their defense.
On how Portland sets up Aldridge in the post and Nic Batum's passing brilliance:
For example, while Nicolas Batum sweeps up from the weakside corner to collect a hand-off from Robin Lopez, Aldridge will use a cross-screen from Wes Matthews to stake out his territory deep on the left block. In three seconds, the Blazers have completely flipped the court as Batum and Aldridge have morphed from weakside observers to the strong-side actors. Defenses much prefer to guard an offense that stands still to one that transforms like Portland's.

Sounds like a pretty formal half-court offense, right? Kinda, sorta. The actions are tight and familiar, thanks to Batum's vision, Matthews' improved reliability as a passer, Lopez's selflessness, and the willingness of the two scorers to trust that the ball will find them. But the vast majority of what the Blazers get is the product of smart reads.

Every team aspires to play read-oriented basketball, but to rely on playmaking instinct, a team has to have personnel that can make plays. Batum can orchestrate an offense as well as any forward in the league not named James, and he's also the place Portland goes when it wants to run an advanced action, or get into their corner split with Lillard and Alridge. And if Lillard and Alridge are covered late in the shot clock, Batum can almost always create some kind of opportunity.
On the defense of Nic Batum on point guards and the burden Robin Lopez carries defensively:
Batum is the best overall defender in the unit, and there are contingencies available when he's on the strong side of the play. The Trail Blazers will switch most 1-3 and 2-3 pick-and-rolls with Batum picking up the ball-handler off the action. When it comes to issuing defensive assignments on the perimeter in critical situations, Terry Stotts will often turn to Batum against a powerhouse point guard. Truth be told, Batum is a decent but occasionally unfocused defender off the ball, so having him on a ball-dominant point or wing is usually the best use of his strength.

The Trail Blazers ask a lot of Lopez in the interior, with mixed results. They place him on an island against even the most prolific offensive centers. There's virtually no help coming low because after watching a season of constant scrambling, Stotts and the staff decided that structural integrity was the best course to pursue defensively — take away the 3-point shot and deter point guards from the paint. No double-teams and no weakside fire alarms. If that means Lopez gets worked down on the block a couple nights a week, so be it.
Arnovitz breaks down the success of Portland's defense in excellent detail.